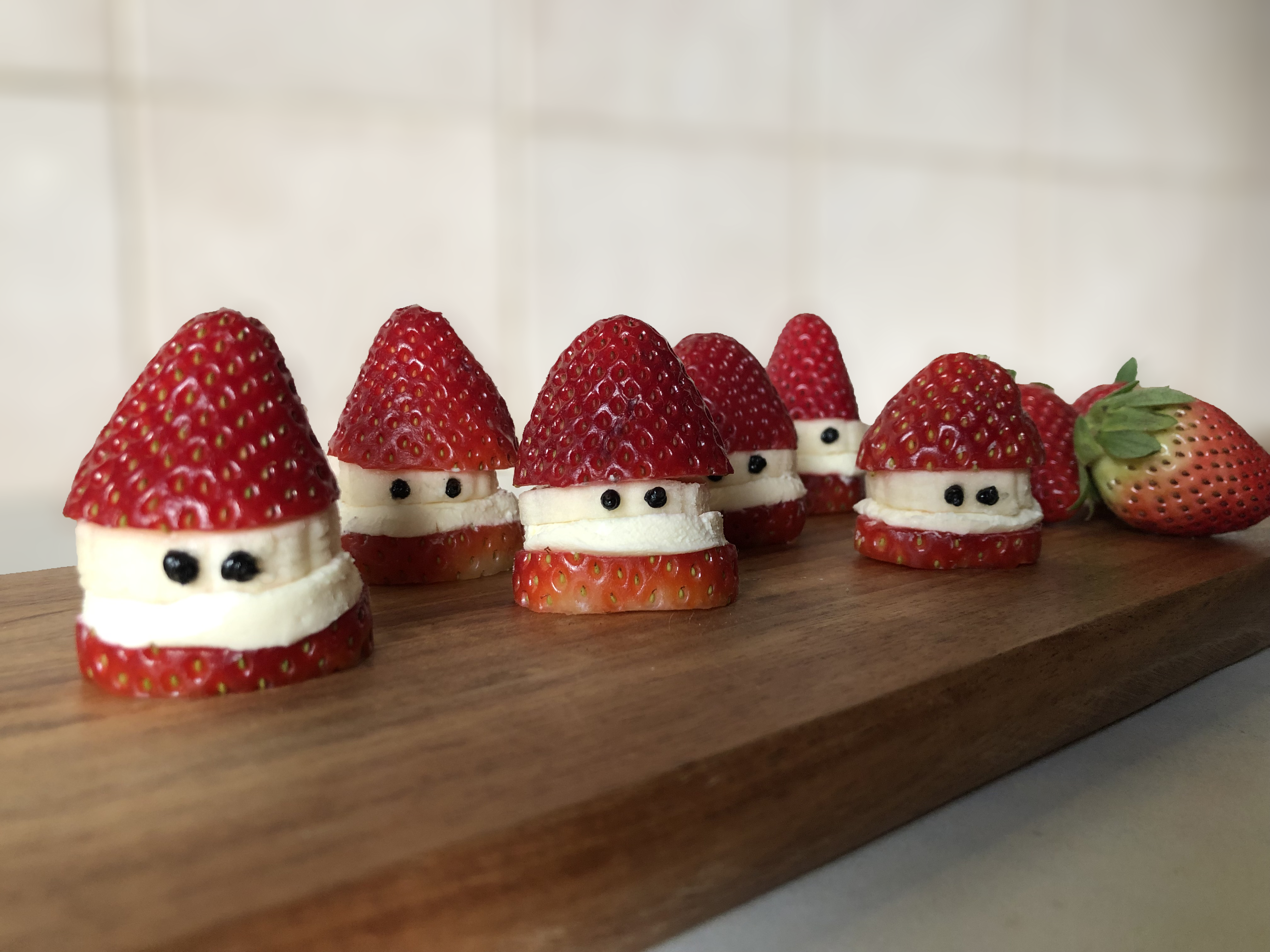 We absolutely adore these mini Santas! Not only are they super cute, and perfect to take to a Christmas catch up, they are super easy to make with your kids help! They'll love stacking the bananas and strawberries to form little Santas. These fruit snacks take 10 minutes to make and will definitely be a crowdpleaser!
What You'll Need:
Strawberries
Banana
Philadelphia Cream Cheese
Black gel icing pen (for eyes)
What You'll Do:
Wash strawberries well. Slice off green tops, making sure the base is flat to sit on. Then make a slice between the base and top half, to create Santa's shoulders and hat.
Spread some cream cheese on the inside of the bottom slice of strawberry. Then slice up banana, and place on top of cream cheese. Place the top of the strawberry back on top of the banana.
Use black icing gel to dot on eyes on the banana slice and serve!