Welcome to hey dee ho
Exceptional music, yoga, fitness and  drama programs for the early years.
Give your child a head start with hey dee ho's specialist early learning programs. Our four engaging programs, music, yoga, fitness & drama, are specifically designed to nurture children's physical and intellectual development. Enjoyable for parents, educators and children alike, our programs build confidence and develop social and physical skills while laying the foundations for a lifetime of future learning.
Children will delight in a range of fun filled activities that improve:
Fine and gross motor skills
Cognitive learning
Visual and auditory processing and memory
Literacy, language and aural skills
Mindfulness, resilience and emotional intelligence
Social skills
Confidence and self-esteem
Creativity and imagination
hey dee ho music - sing, dance, play and learn - music for ALL ages.
Our yoga classes are quite different from the typical - animated, noisy & fun!
hey dee ho Active 8 is a multi skilled fitness program for all ages.
The Fiction Factory takes children on a literacy adventure with tales, tongues and toes!
I cannot thank you enough for the positive impact you have on Georgia. She absolutely adores her program with hey dee ho and looks forward to Friday's with you so much. I wonder if you and your team realise how much of a positive impact you have on the children you interact with. Thank you!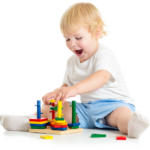 Di
Thank you for helping us provide such a great music and movement program for the children at our Centre. We have had very positive feedback from the children, staff and families since Melissa began and the children all enjoy the program. The music, props and interactive experiences all contribute to providing an interesting and engaging activity.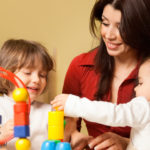 Karen McGee
Jodie Field began music sessions at the Bendigo Special Developmental School following a recommendation of a staff member who had taken her child to a birthday party where hey dee ho music was a feature. The Bendigo Special Developmental School caters for students aged from 5 to 18, who have a moderate to severe intellectual disability and your programs have been extremely beneficial in bringing enjoyment to our wonderful children.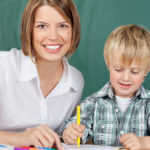 Phillip Carroll
Hey dee ho music has been running a weekly program for our three and four year old kinder and prekinder children all year. It has become a weekly highlight and I highly recommend the program to other Centre's. From a Director's standpoint I find the program educational, stimulating, captivating, age appropriate and run to a standard of excellence.
I am a mum of a son with Autism and non-verbal. I have been watching your useful YouTube song channels while I was looking for key word sign song tutorials. Unfortunately I could see many American Sign Language on YouTube but hardly could find videos with Auslan or key word sign.
I really appreciate you have been sharing songs with key word signs so a parent like me can watch and sing along with my children. Thank you!