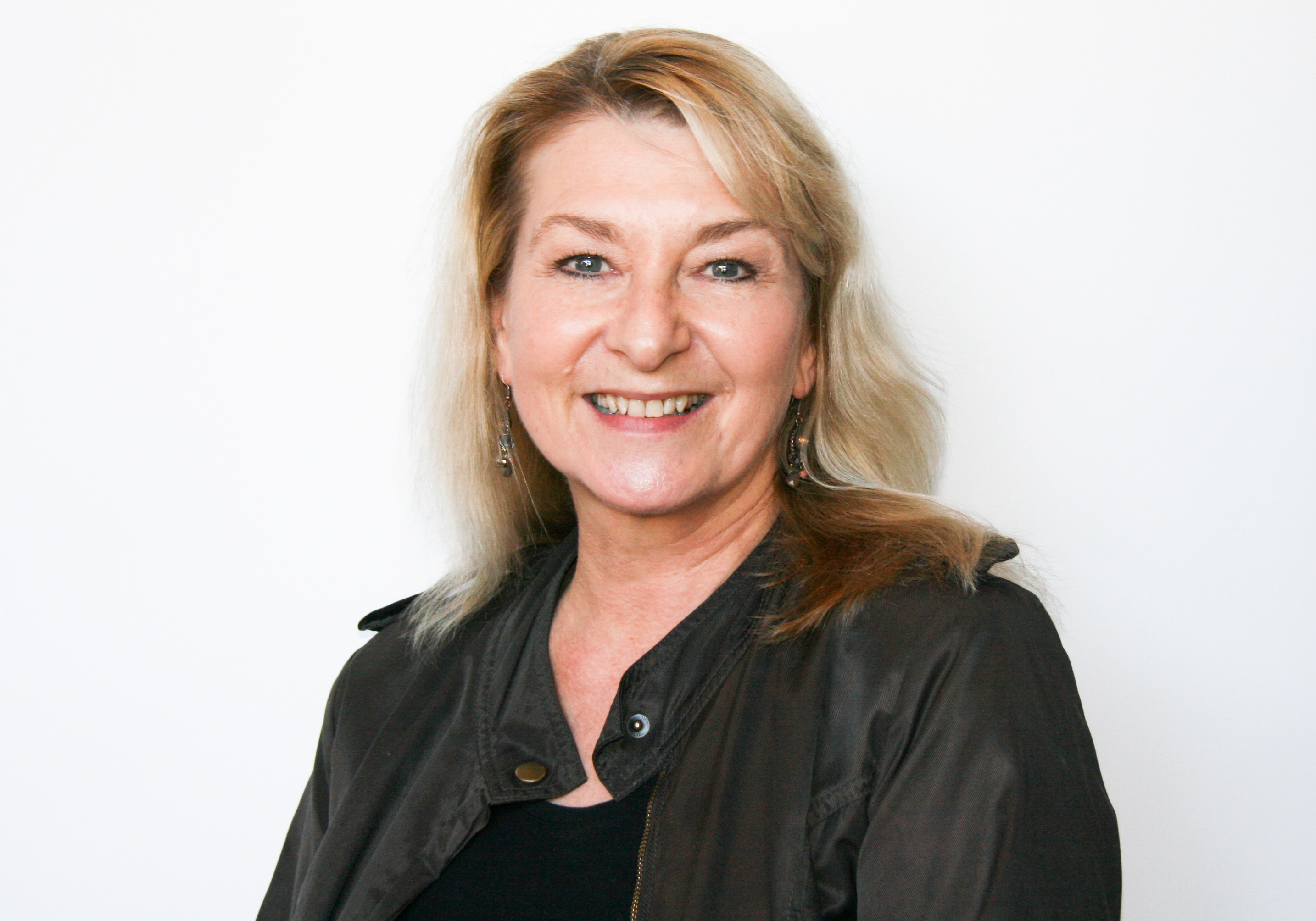 Jenny Wilkinson
Director
Jenny Wilkinson was inspired to be a part of hey dee ho after attending classes with her son in 1997. Equipped with a background in performance and a career in marketing and sales, Jenny saw hey dee ho as the perfect opportunity to build and grow a business that would also allow her to indulge her love of singing.
Launching the first hey dee ho franchise in 2002, Jenny has continued to expand the business into the successful model it is today with more than 15,000 children participating in classes every week.
A seasoned entertainer who still loves to fill in for hey dee ho performances when required, Jenny loves the influence that hey dee ho has on children's lives. 'The pure joy of the children participating in the program is priceless and knowing the impact hey dee ho has on their social, physical and emotional development is often breathtaking.'
Jenny's vision has seen her grow the business into a successful franchise with over 150 presenters and franchisees nationally. ' This is another highly rewarding area for me where I can witness the personal and financial growth of our franchisees. We are committed to growing the business and expanding into every state within Australia – especially NSW, Qld, and Tasmania.'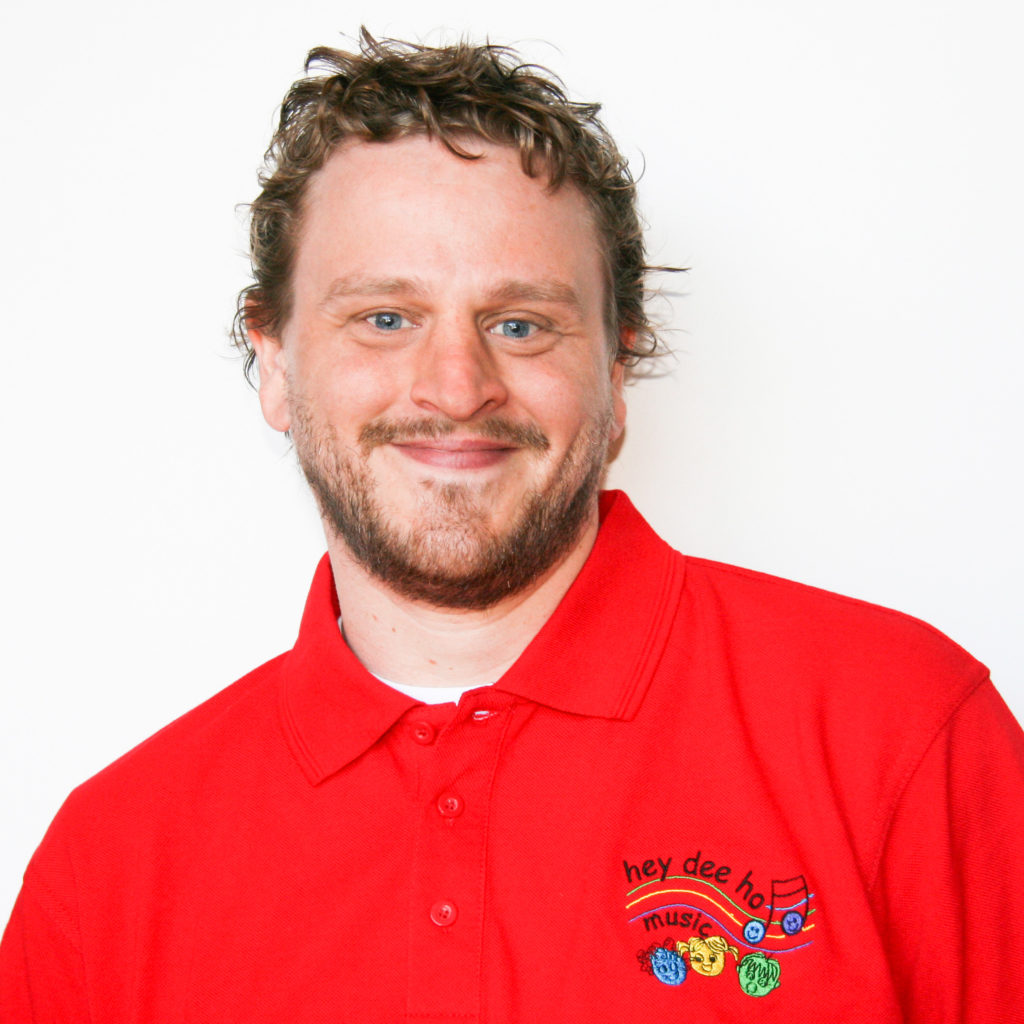 Adam Isaacs
Franchisee Knox, Diamond Valley, Dandenong & Yarra Ranges, Maroondah & Whittlesea
Adam is an artist, a label owner and artist manager. Adam has worked predominantly in the Hip-Hop industry over the last ten years, including workshops and performances for Amnesty International, The Salvation Army, The Department of Justice.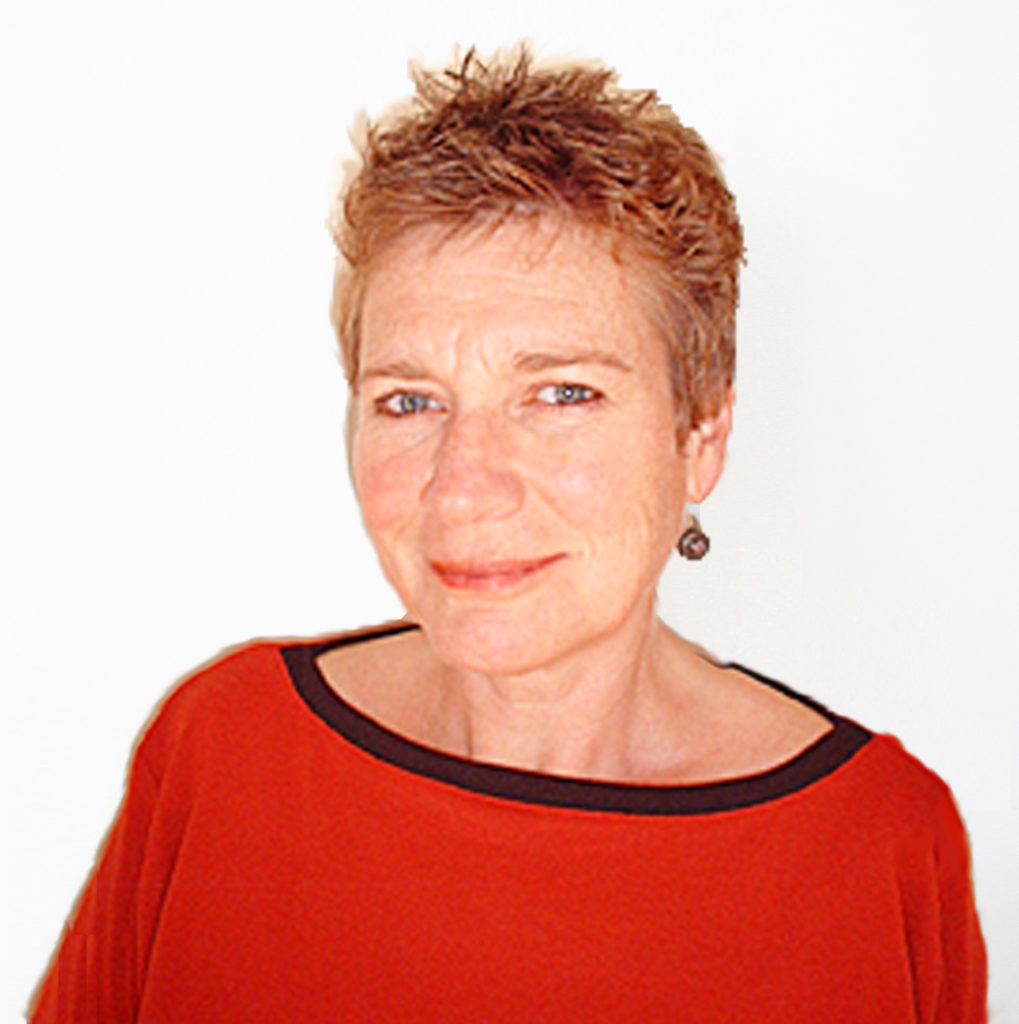 Amanda Testro
Franchisee Inner West & Port Philip
Amanda, a professional singer and piano accordion player with her musical ensemble The Big Front, is a veteran hey dee ho franchisee, joining the team in 2001. Amanda thrives on the never ending enjoyment of seeing the children kick their development goals whilst singing, dancing & having fun!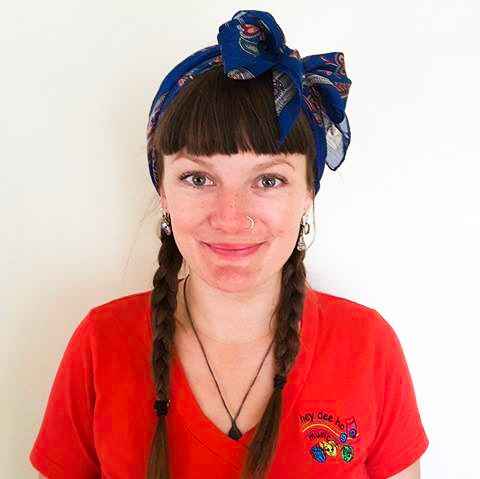 Amelia Vitasovich
Franchisee Brighton
Amelia worked with hey dee ho as a presenter for over five years before taking on the role of Franchisee. A professional vocalist in her band Winter Moon, a speech and drama tutor, and extremely popular member of our team, Amelia brings a wonderful energy and sense of fun to all her classes.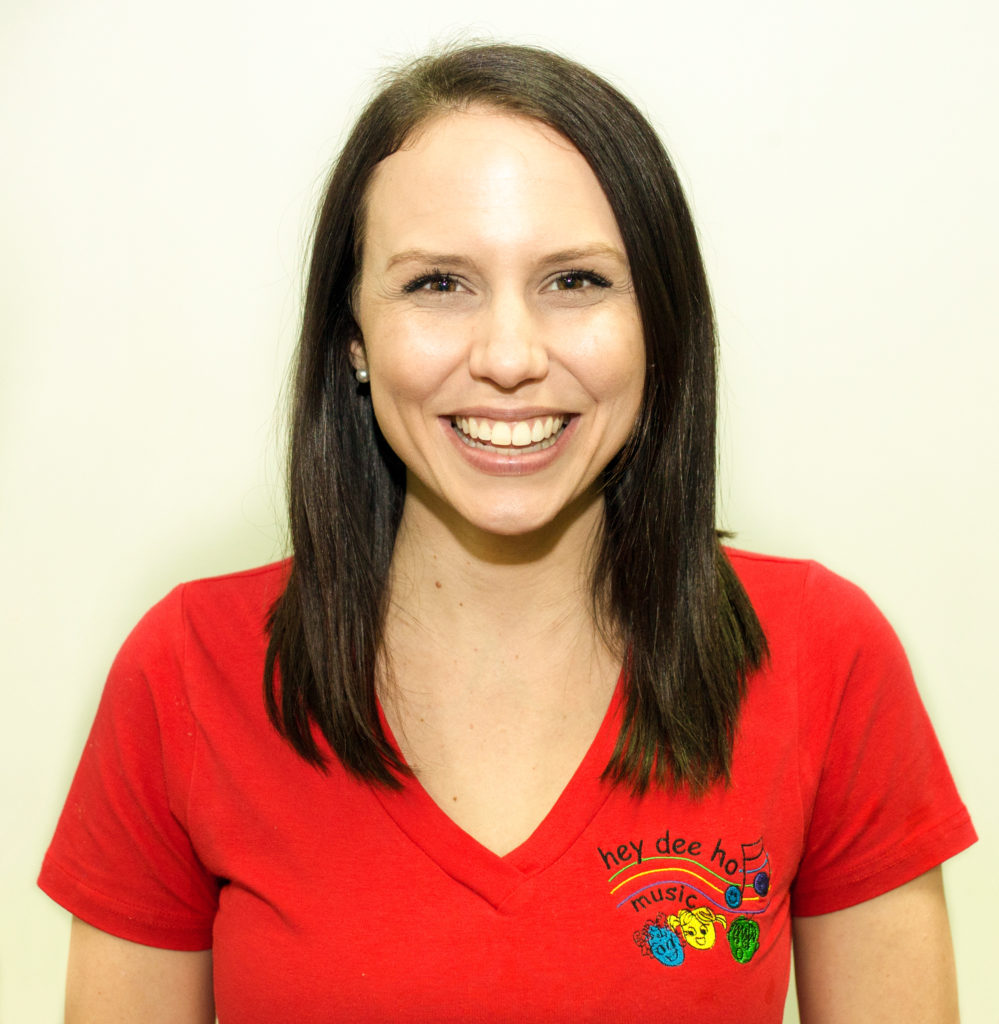 Bess Evans
Franchisee Brisbane South
Bess grew up in a family of musicians, and has herself made a career out of singing and performance. Bess, who holds a Master in Vocal Pedagogy, plays piano and sings in both cover and original bands. She loves kids and helping them grow into happy little musicians.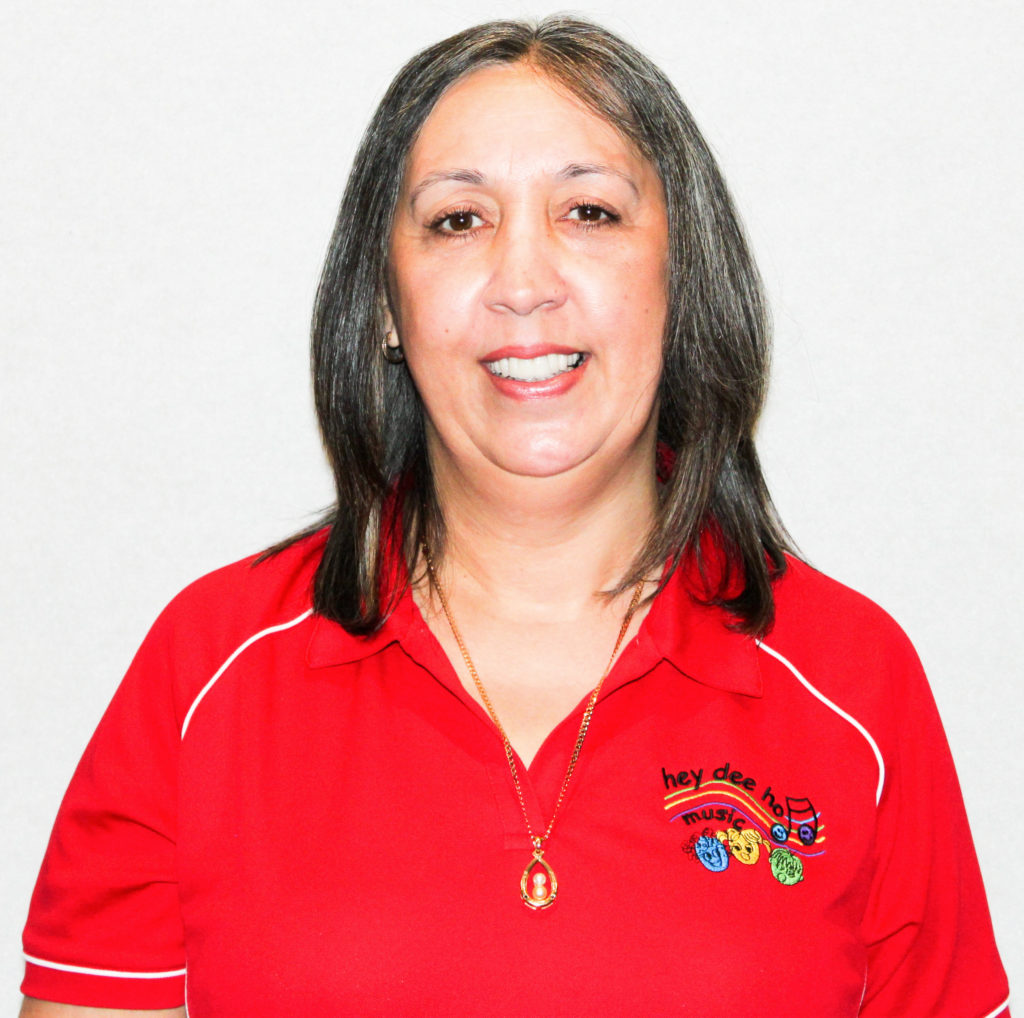 Carole Tibbett
Franchisee Joondalup & Wanneroo
Originally from the UK, Carole comes from a musical background. She is part qualified in childcare and proud to be the launcher of the hey dee ho music program in WA. Carole feels very blessed to able to do something that she loves every day and believes that "every child deserves a hey dee ho moment".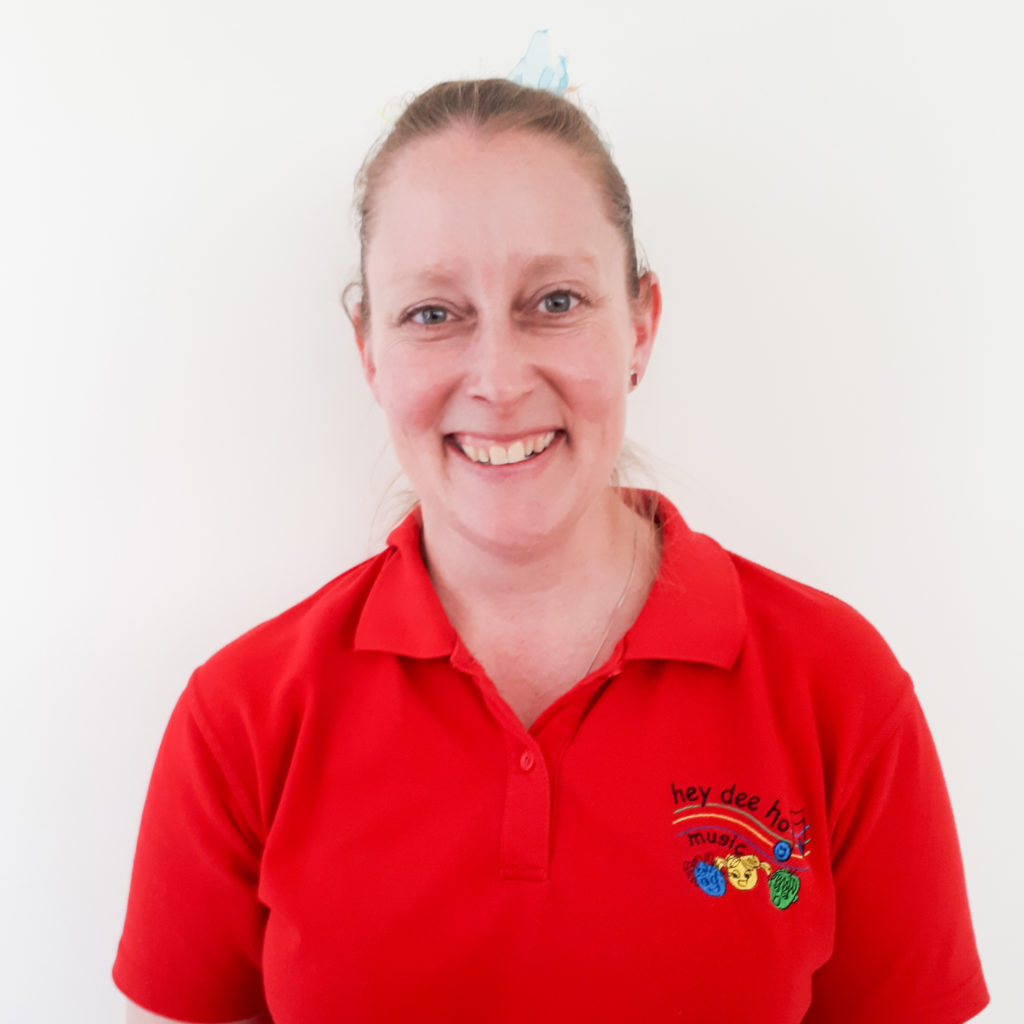 Catherine Fleming
Franchisee Cranbourne
Catherine comes from a training background and is a qualified chef, however music has always been a big part of her life. Mum of two, Catherine attended hey dee ho classes with her children for 8 years before joining the team as a presenter. Witnessing the benefits of the programs first hand, Catherine was inspired to become a franchisee, taking on the Cranbourne area in Victoria.
Dot Allen
Franchisee Casey
Dot has a background in teaching kinder in country Victoria. Before she joined the hey dee ho team as a franchisee in 2003, Dot ran her own restaurant business. As a mother of two boys, Dot is very busy like all mums.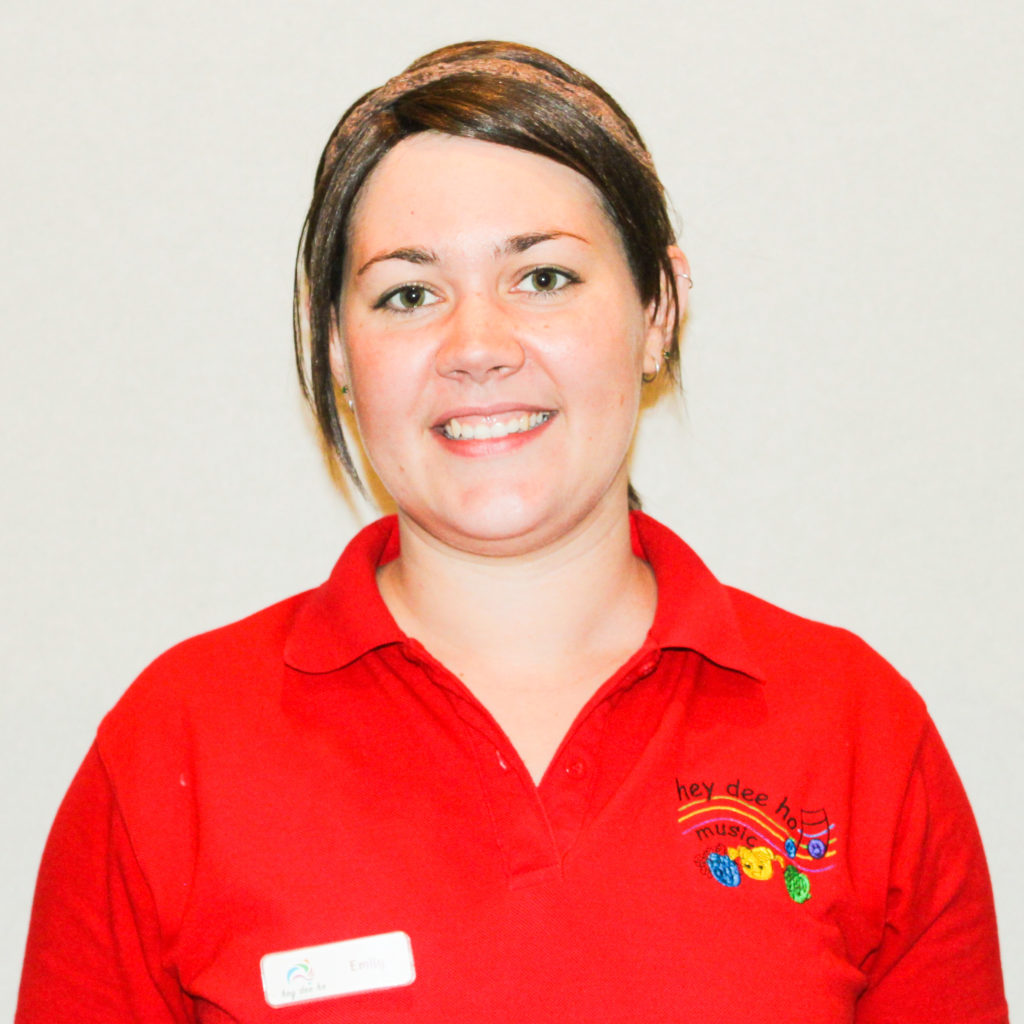 Emily Day-Lewis
Franchisee Alkimos & Yanchep
Emily has been heavily involved in all things music and drama, playing oboe for a number of orchestras and singing in different choirs, She also loves practicing yoga. After taking some time away to study psychology and become the mother of 2 boys, Emily is excited to combine her passion for music and yoga and helping children grow and reach their full potential.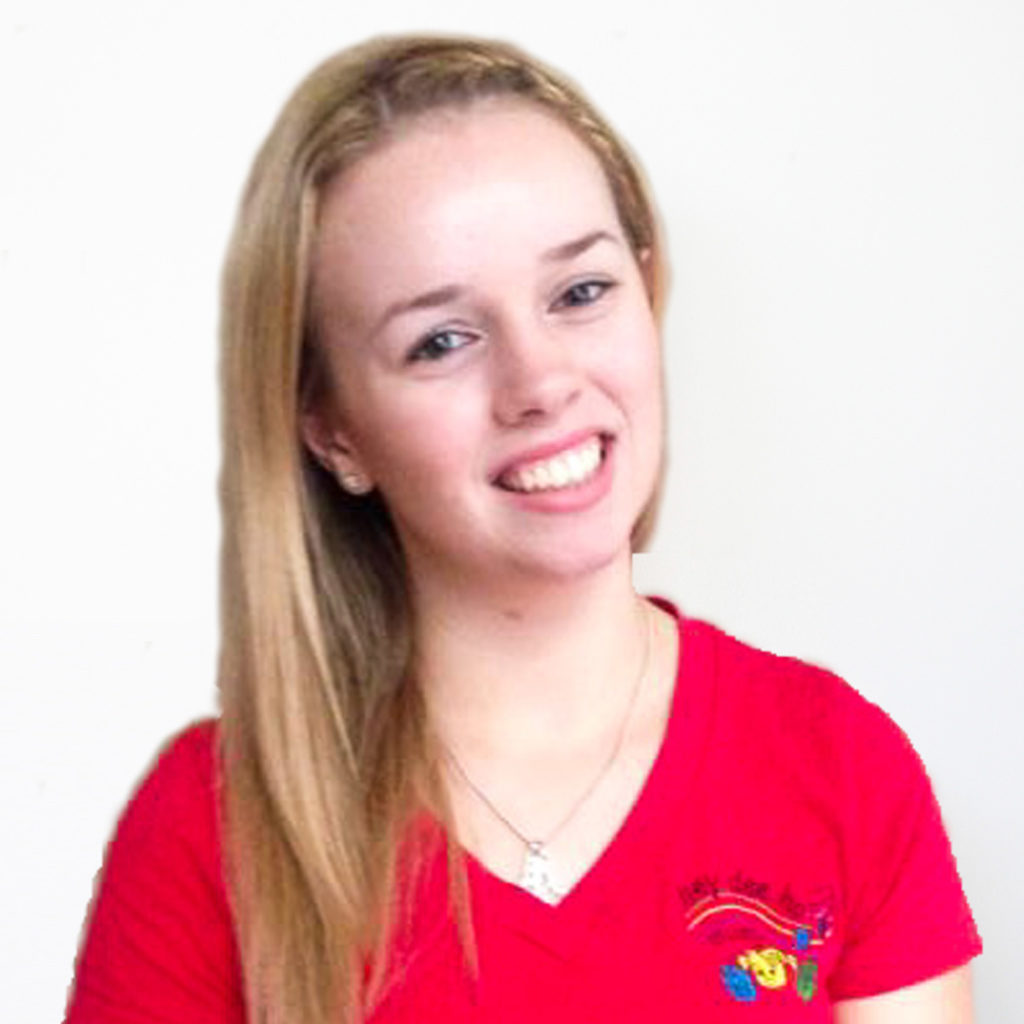 Hayley Dridan
Franchisee Geelong
Hayley gained honours in both Grade 6 ANZCA Modern Voice and Grade 3 AMEB Music Theory. She has degrees in both Music Business and Early Childhood. Hayley sung tenor for and was performance manager of the Geelong Harmony Chorus, and was instrumental in the development of the cheerleading program at the Geelong YMCA.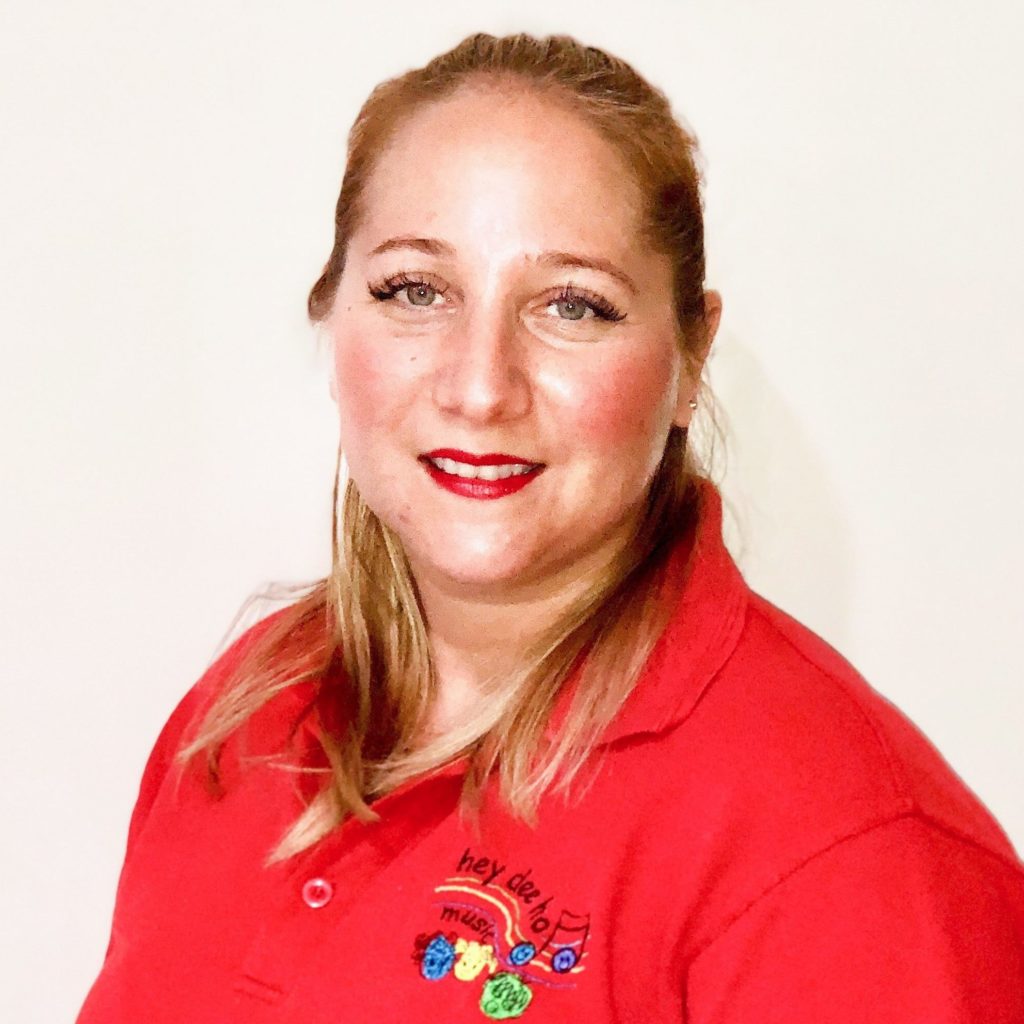 Josephine Gauci
Franchisee Sutherland & St George
Josie is multi talented, able to sing and play both guitar and flute. Josie studied music for her HSC using voice as the instrument. Now with 2 children of her own, hey dee ho is a perfect match. Josie loves seeing the child she teaches learn and develop through music.
Kimberley Parker
Franchisee Rockingham & Mandura
Kimberley is an experienced playgroup facilitator with a professional background in education, having worked as a teachers aide and an educators assistant in primary schools. hey dee ho offers the perfect opportunity to combine Kimberley's passions for education and music with her love of teaching pre-schoolers.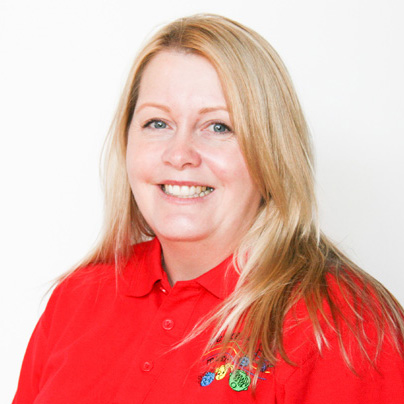 Kristie Alexander
Franchisee Hobsons Bay & Melton
Kristie is a kindergarten and primary school teacher who has worked in early learning centres and primary schools, teaching Kindergarten to Grade 2. Kristie believes that hey dee ho programs facilitate children's learning in a multitude of areas and supports physical, social and emotional development.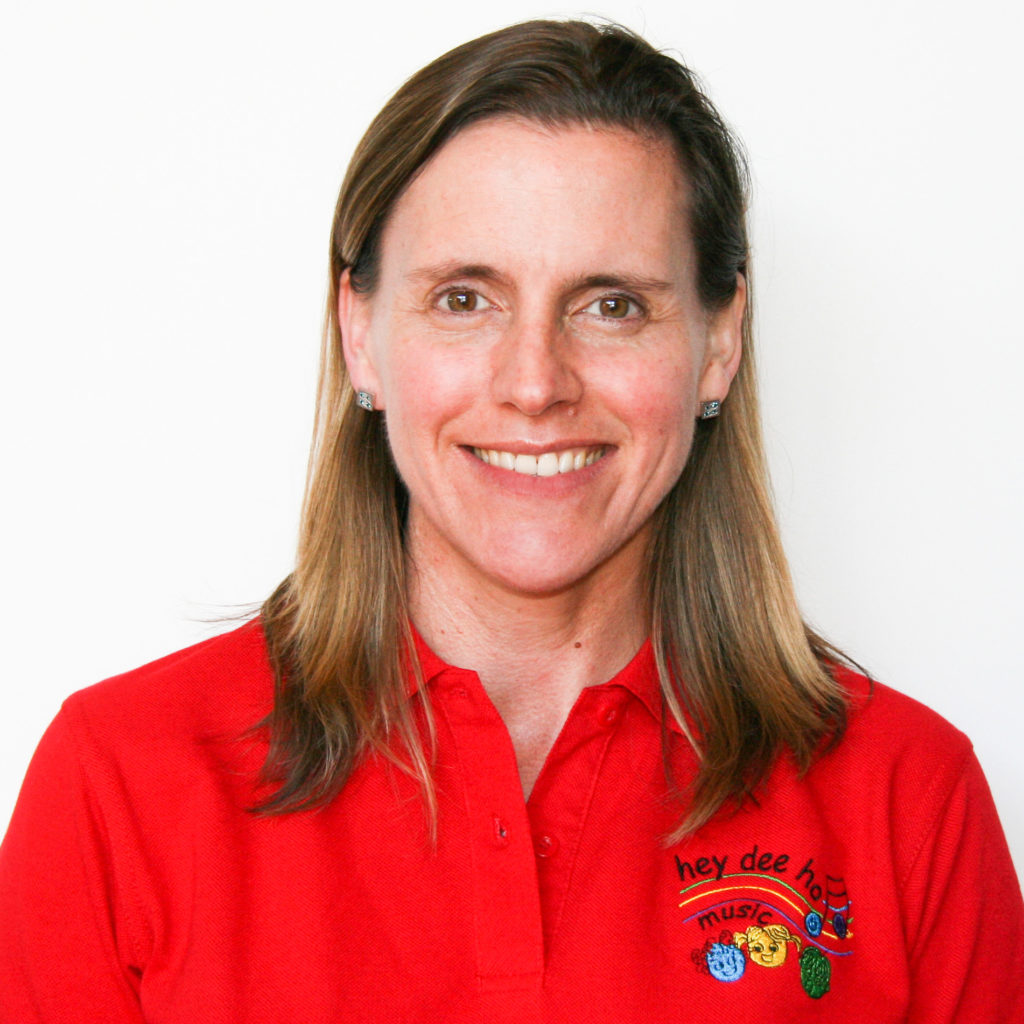 Michelle Cohen
Franchisee for Bayside & Dandenong
Michelle has been active in gymnastics, ballet, performing and spent over 10 years competing for Australia as an ice-skater. Her adventurous, worldly spirit which helps her passion for helping children learn, grow, and discover their own path through music, play, and being active.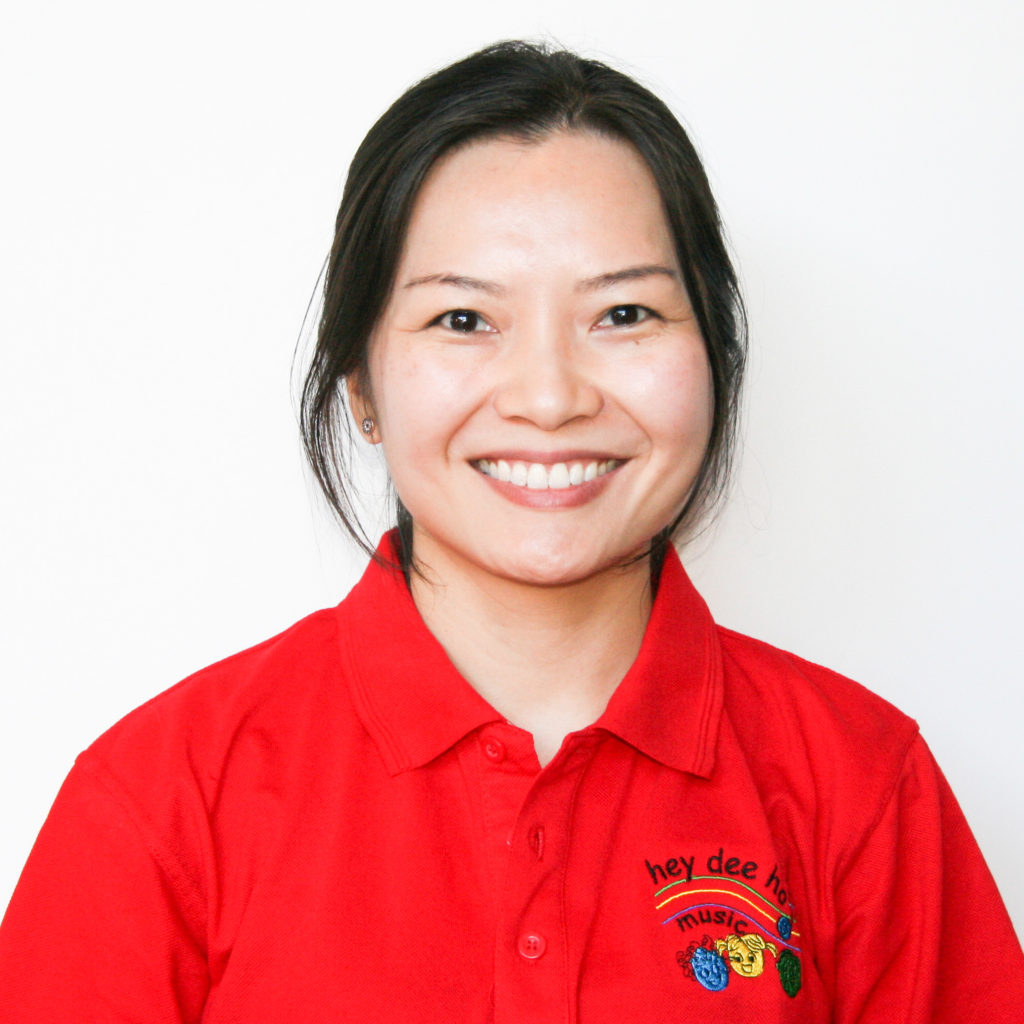 Michelle Lee
Franchisee Stonnington & Melbourne City
Michelle has been teaching yoga since 2005 to people of all ages. She is a mother and a strong believer of a holistic approach to children's education that emphasises a reverence for life and a passionate love for learning.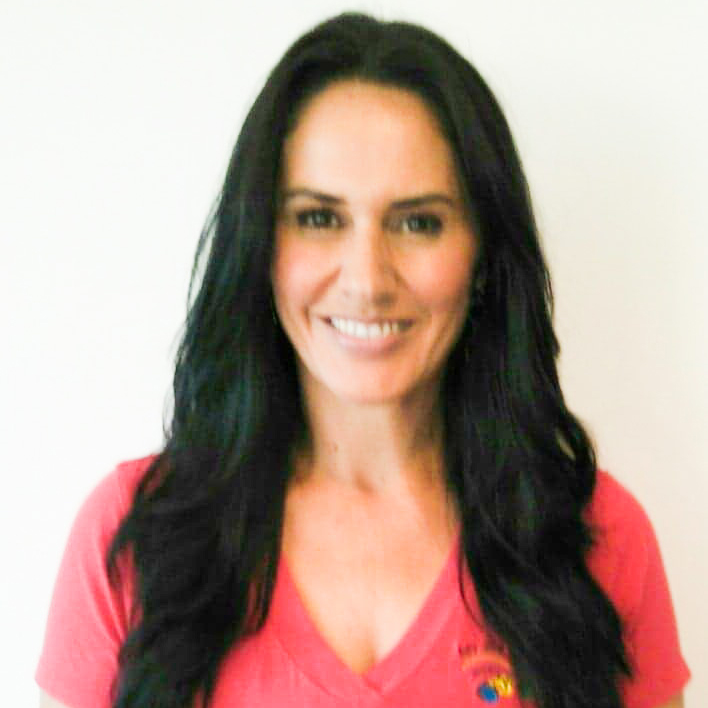 Nicolla Morehouse
Franchisee Gold Coast North
Nicolla is an experienced kindergarten teacher and Mum of four who has been performing since she was a child. Nicolla has a diverse dance background including Tahitian, ballet and flamenco and has sung professionally. Pianist and psychologist, Nicolla offers a wide range of talent and knowledge to the hey dee ho team.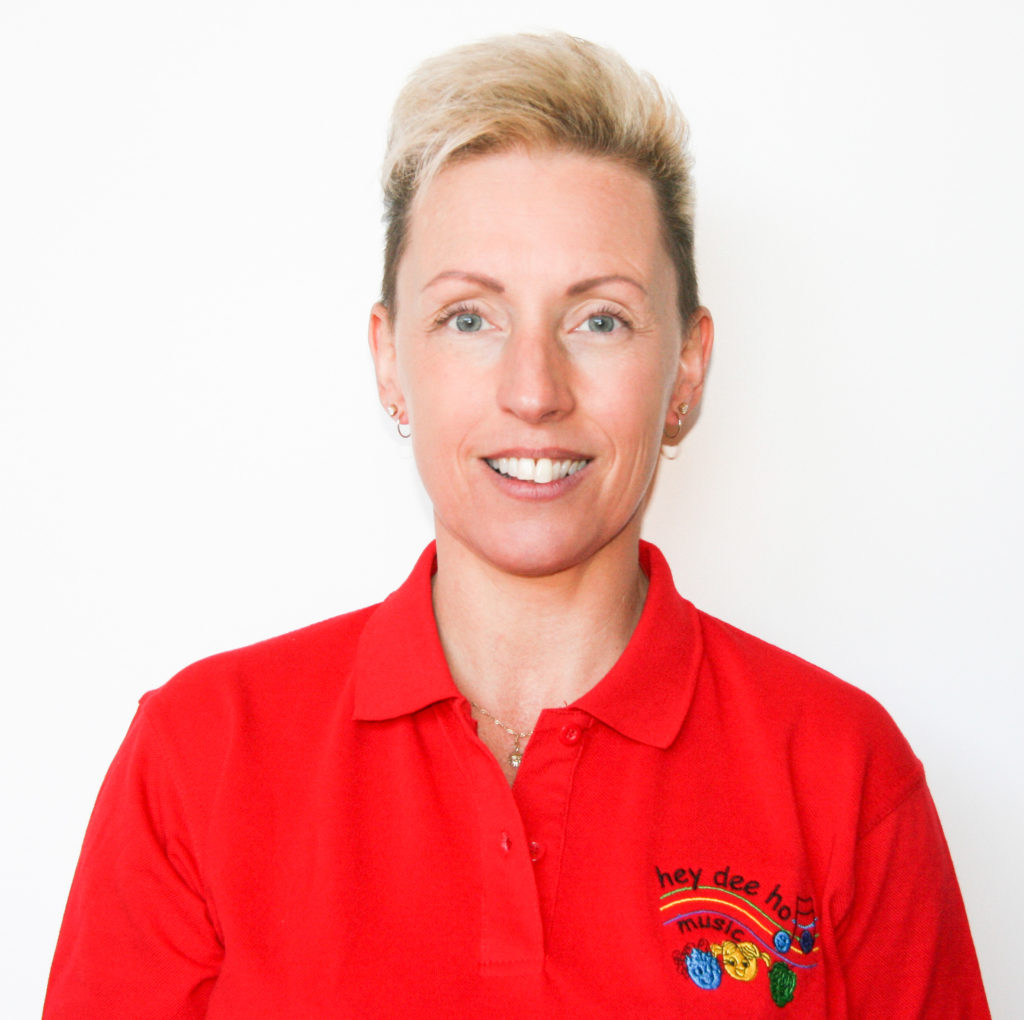 Roxanne Morabito
Franchisee Glen Eira
Roxanne comes from a dance/theatre background and has worked with the Tasmanian Dance Company and members of the Sydney Dance Company. Rox also performed in cover and original bands and wedding/corporate line-ups. Having experience in administration and accounting, hey dee ho combines her business sense with her love of music and dance.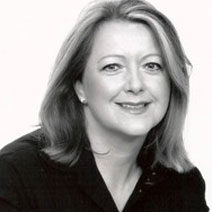 Sharon Wright
Franchisee Moreland & Darebin
Sharon is a seasoned performer, having worked professionally in music for over 20 years. As a mum, her interest in childhood development led her to the hey dee ho programs. Sharon left behind a successful corporate career to follow her dream of becoming a small business owner and thoroughly enjoys bringing music to life in a way that is educational and fun.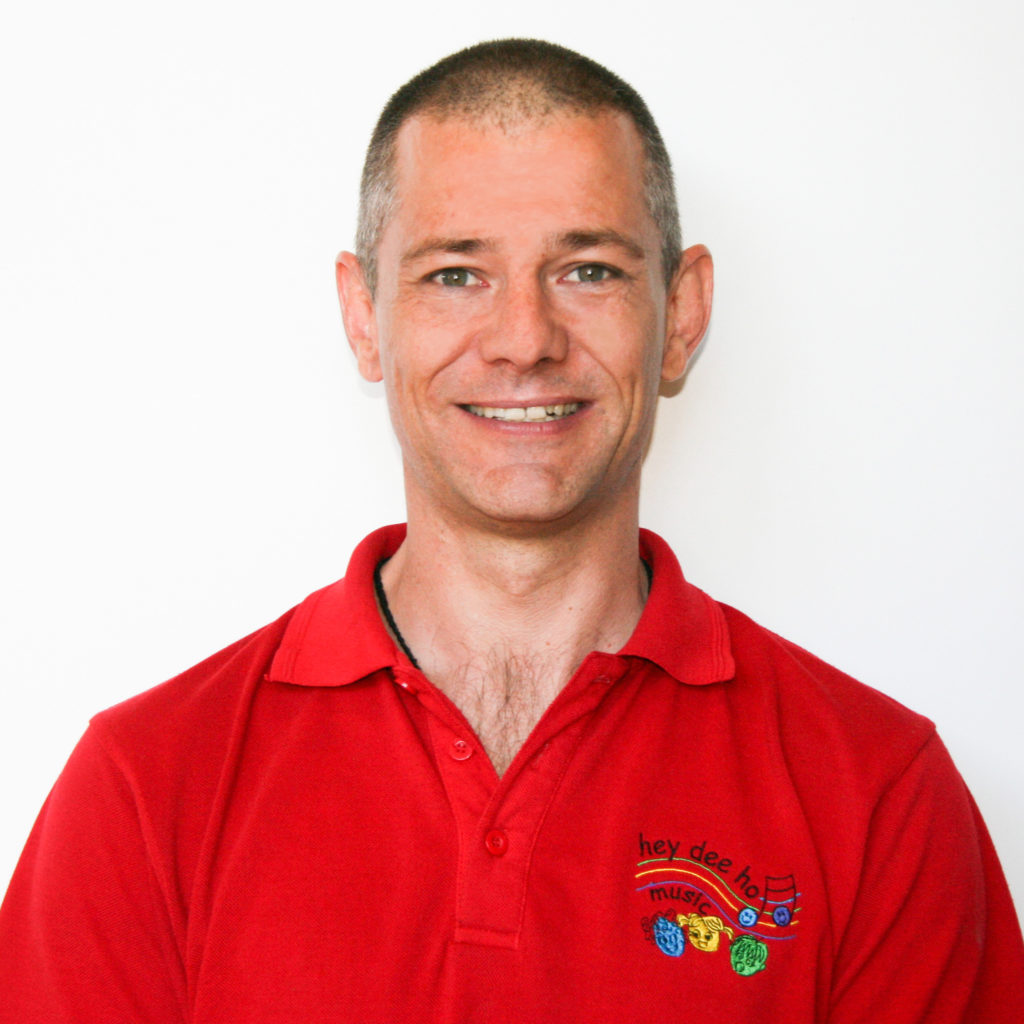 Adam Carnegie
Adam has worked in many different fields throughout his life but decided to return to what he loved most, singing and teaching children. He completed a Diploma of Music, majoring in Performance as a Vocalist and Composition Using Electronic Media. Adam also runs his own music program for children with special needs called Given To Groove.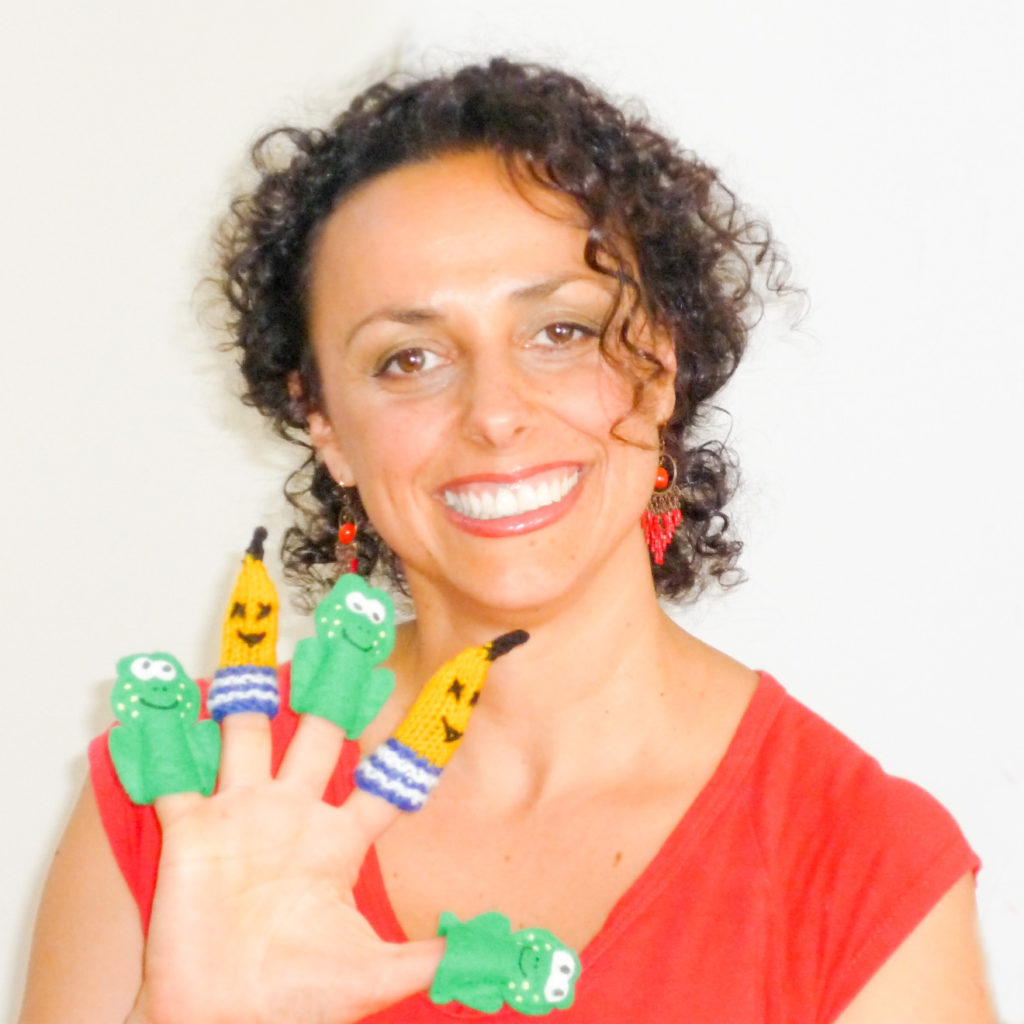 Alex Papageorgiou
Alex studied drama at Anne Peters school of drama and is involved in a bilingual semi-professional theatre company, singing and performing both interstate and overseas. Alex has experience in Greek community choirs as well as an extensive background in hospitality, owning her own cafe.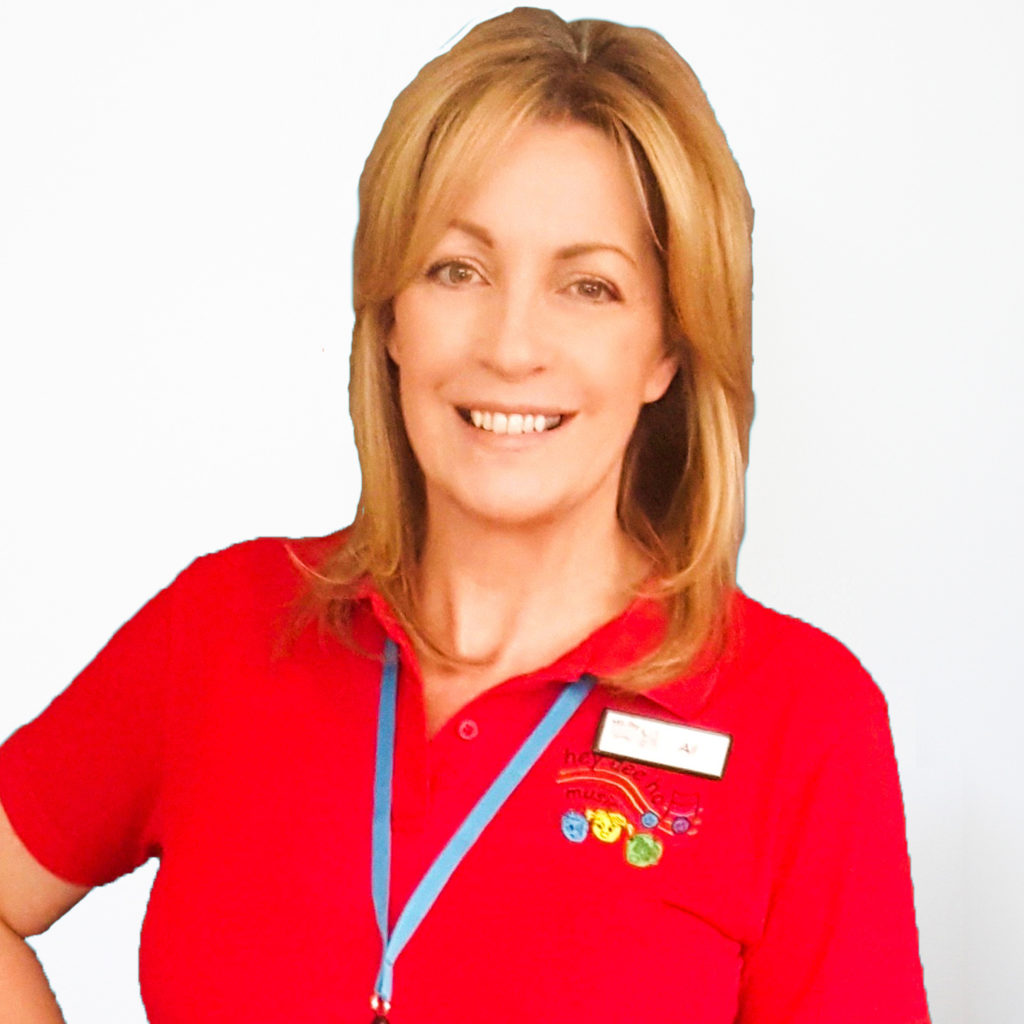 Ali MacDonald
Ali is a professional singer in the music industry. Ali contributed as a lead and backing singer on albums and onstage for many Melbourne bands around Australia as well as Mauritius, Fiji, Phuket and Bangkok. She has also performed the Australian National Anthem to a world-wide audience for the V8 Supercars.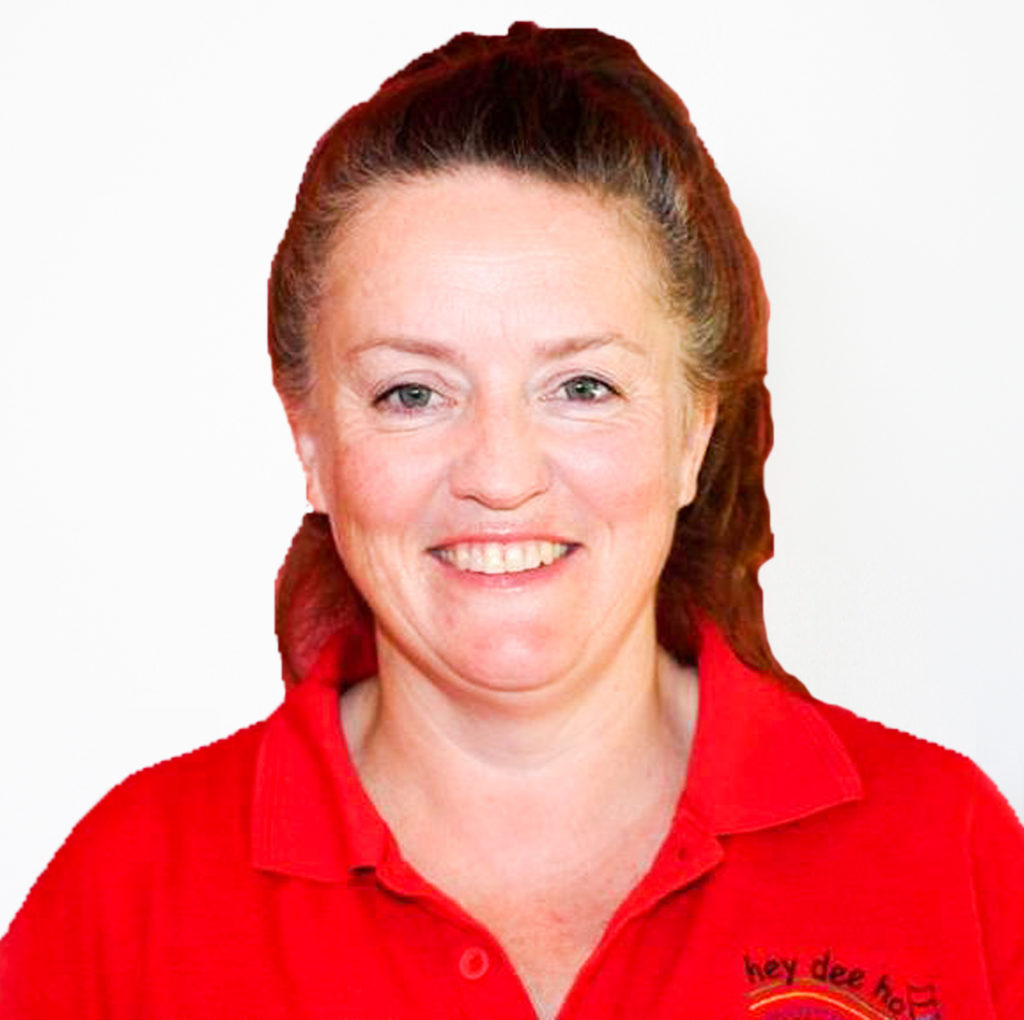 Amanda Armstrong
Amanda is an actor and singer who whose teaching credits include The National Theatre Drama School, St Martins Youth Arts Centre and Theatre, Footscray Community Arts Centre to name but a few. Amanda's wealth of performing & teaching experience is a perfect fit for her role as a hey dee ho music Presenter!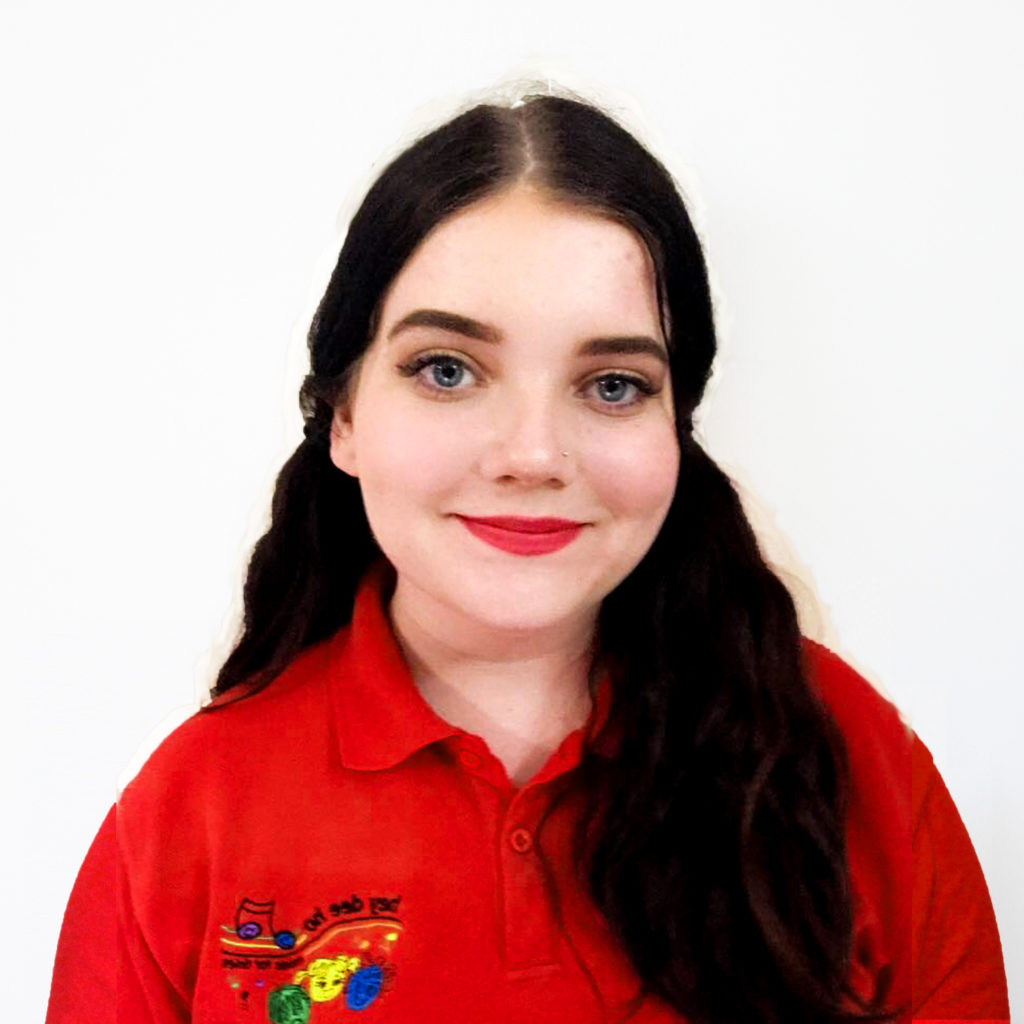 Amber Ursnik
Amber has performed at many concerts and festivals throughout her life. She holds a Music Performance degree and is studying her bachelors degree in Art as well as a masters in Education. She feels so blessed to be working at hey dee ho and being able to bring fun and learning to children through her passions and experience.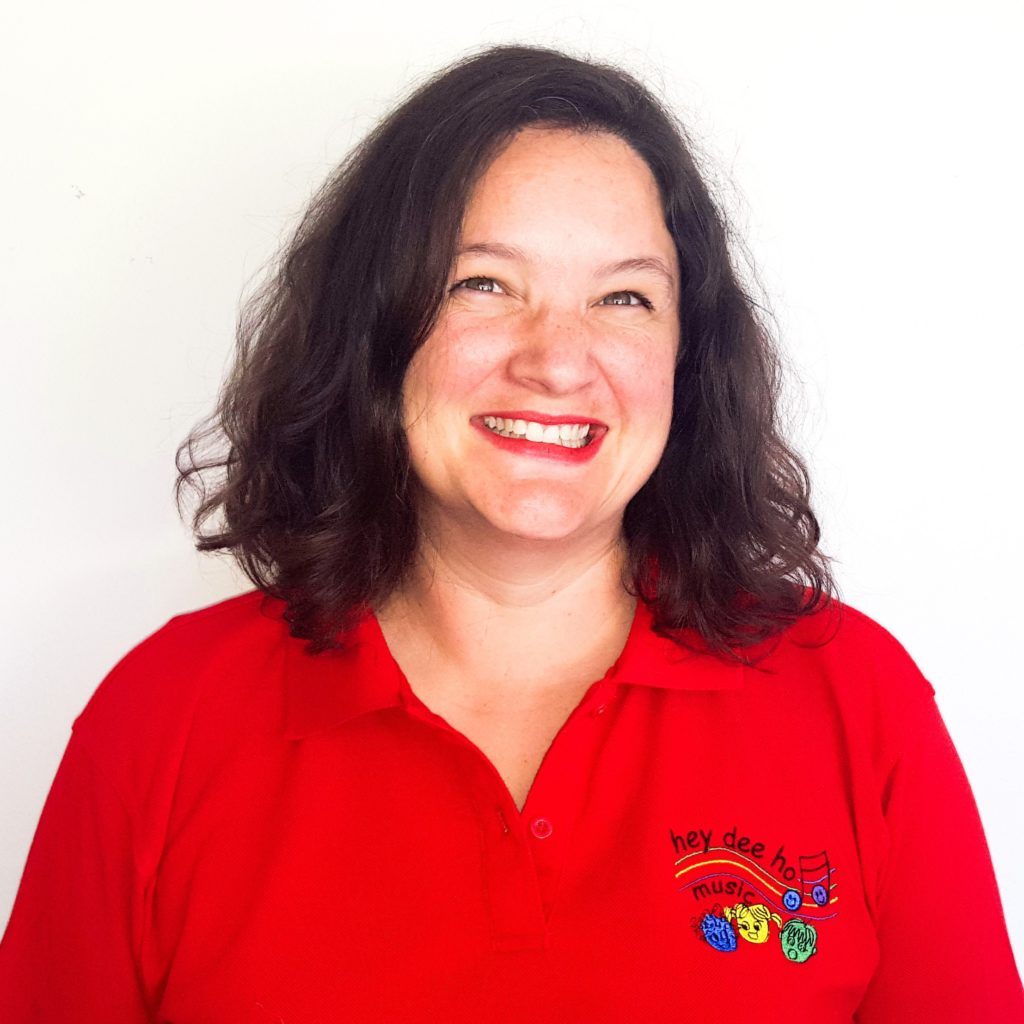 Amelia Holbert
Amelia has enjoyed working with children of all ages for many years. She loves spreading the joy of music through teaching violin and viola, and conducting orchestras at primary schools.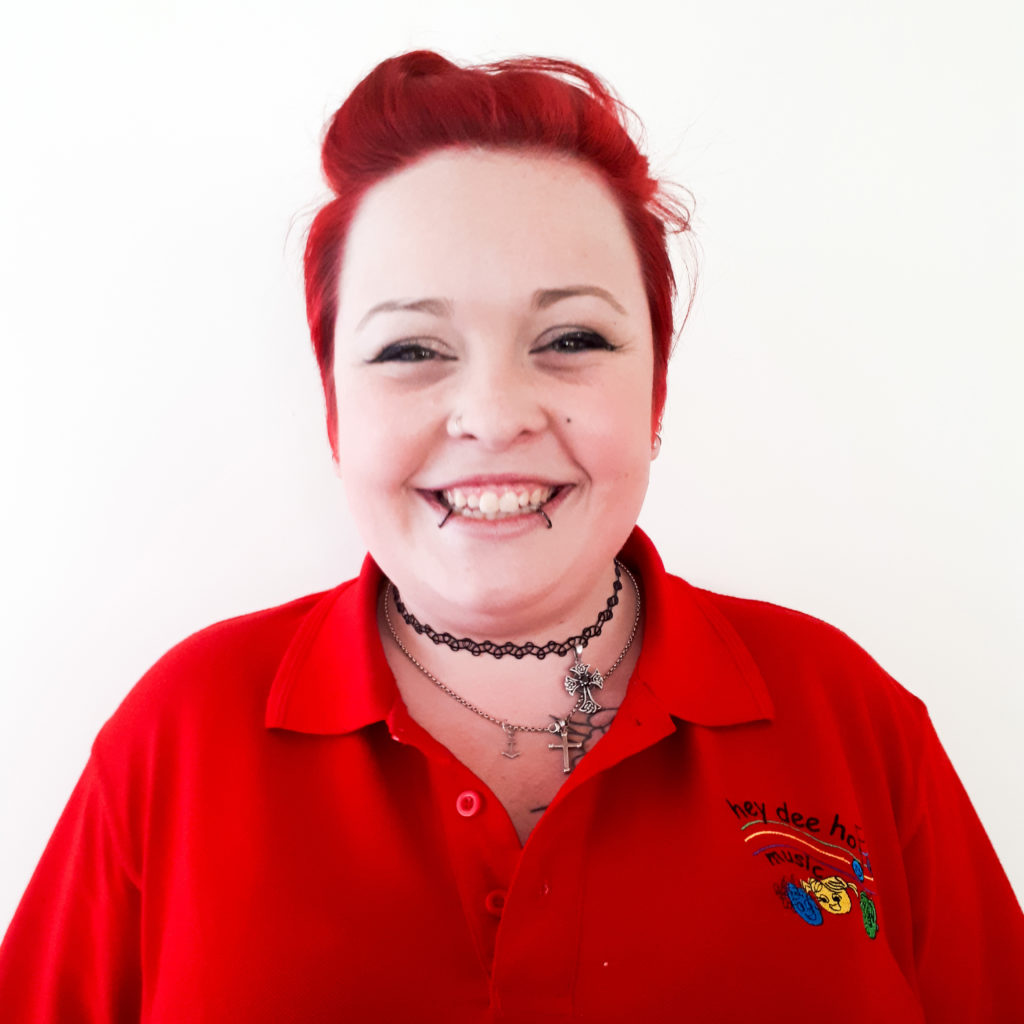 Amy Tobek
Amy is an accomplished singer and plays guitar, ukulele, piano and a little Cajon drum. Early babysitting lead to developing a career working with children. With a Diploma in Early Childhood Education and multiple years in the industry, Amy now combines her two passions together with her hey dee ho dream job!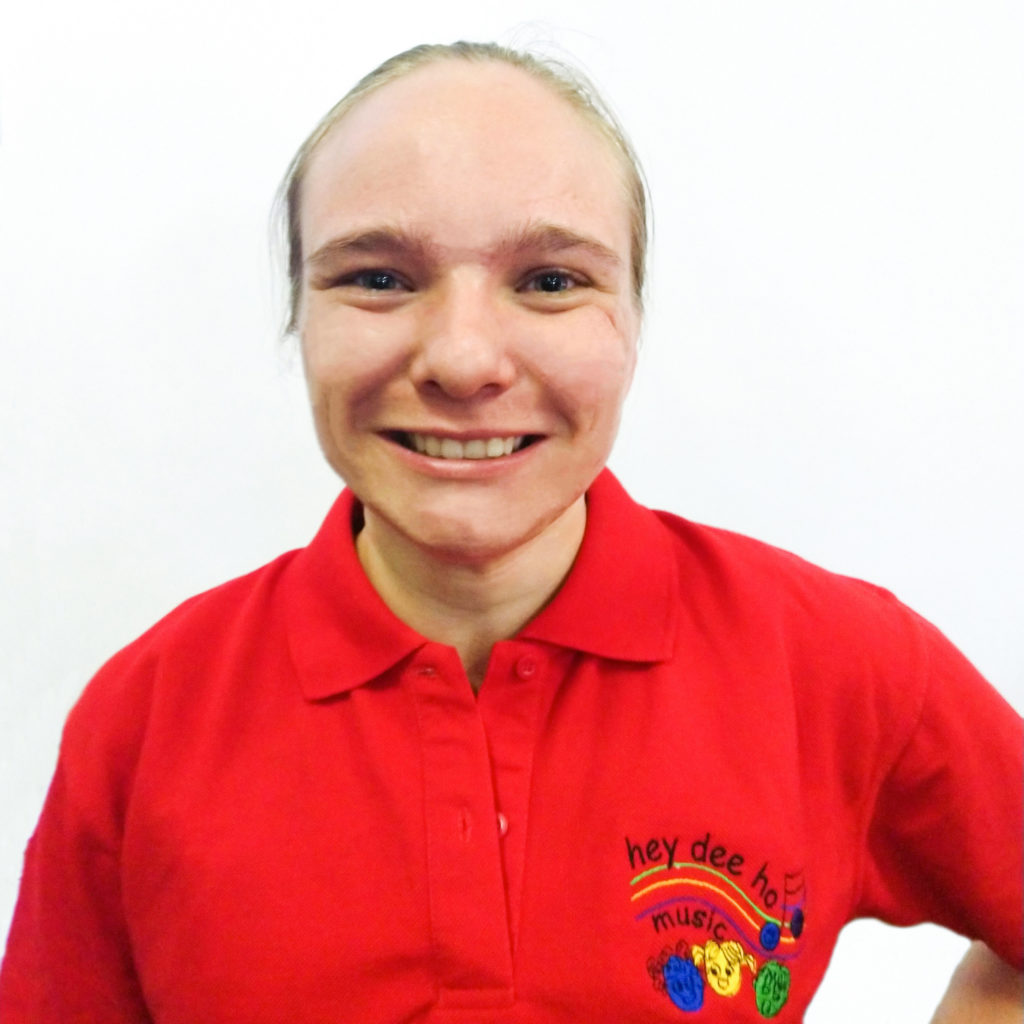 Andrea Fels
Andrea has come from a background of working with children, volunteering as a leader and teacher from 2013. Andrea is also an experienced choir singer, performing at Christmas Carols and other festivals in her home town of Toowoomba.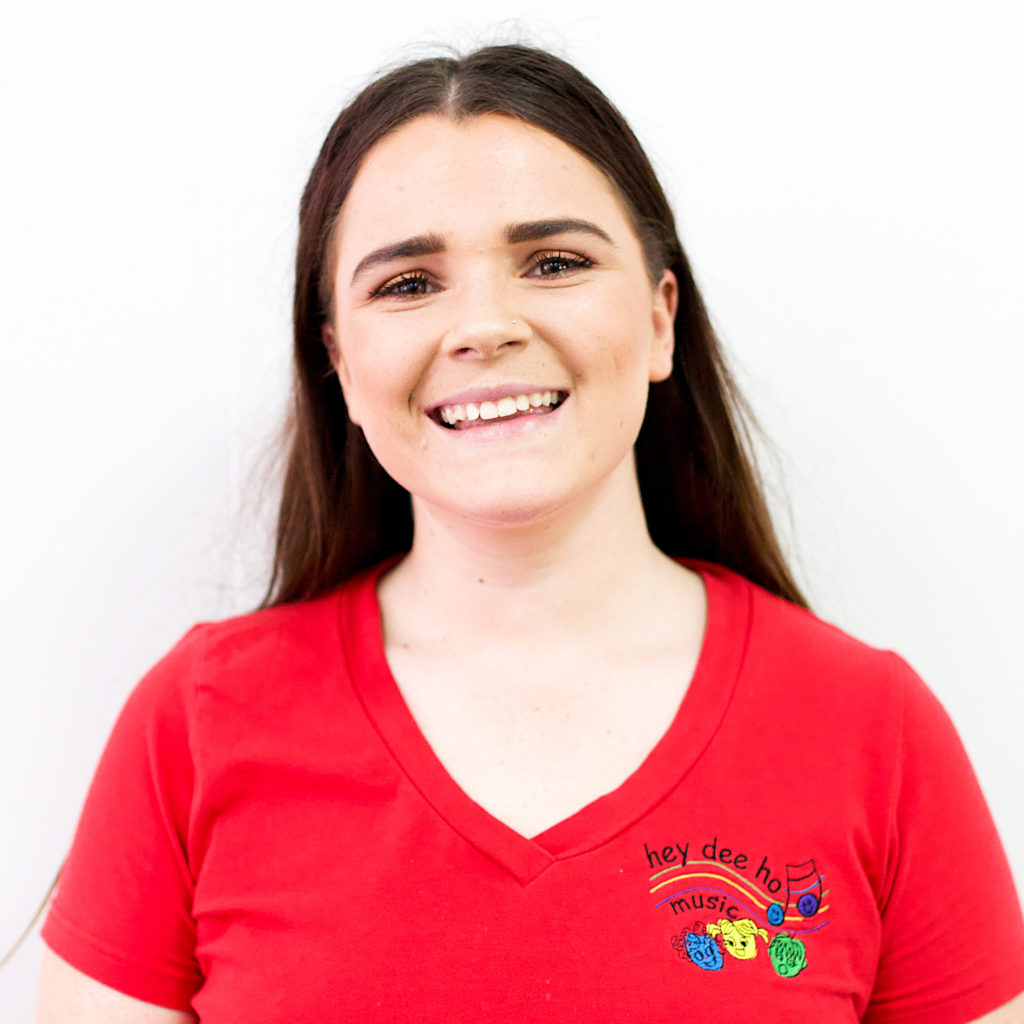 Atiya Le Chalmers
Atiya has specialised in many dance genres including jazz, tap and ballet and has been involved in statewide competitions as both a solo and group performer. Atiya holds a Diploma of Music and is completing her Bachelor of Contemporary Music studies through UC. She is also an assistant soccer coach for 3-12 year olds.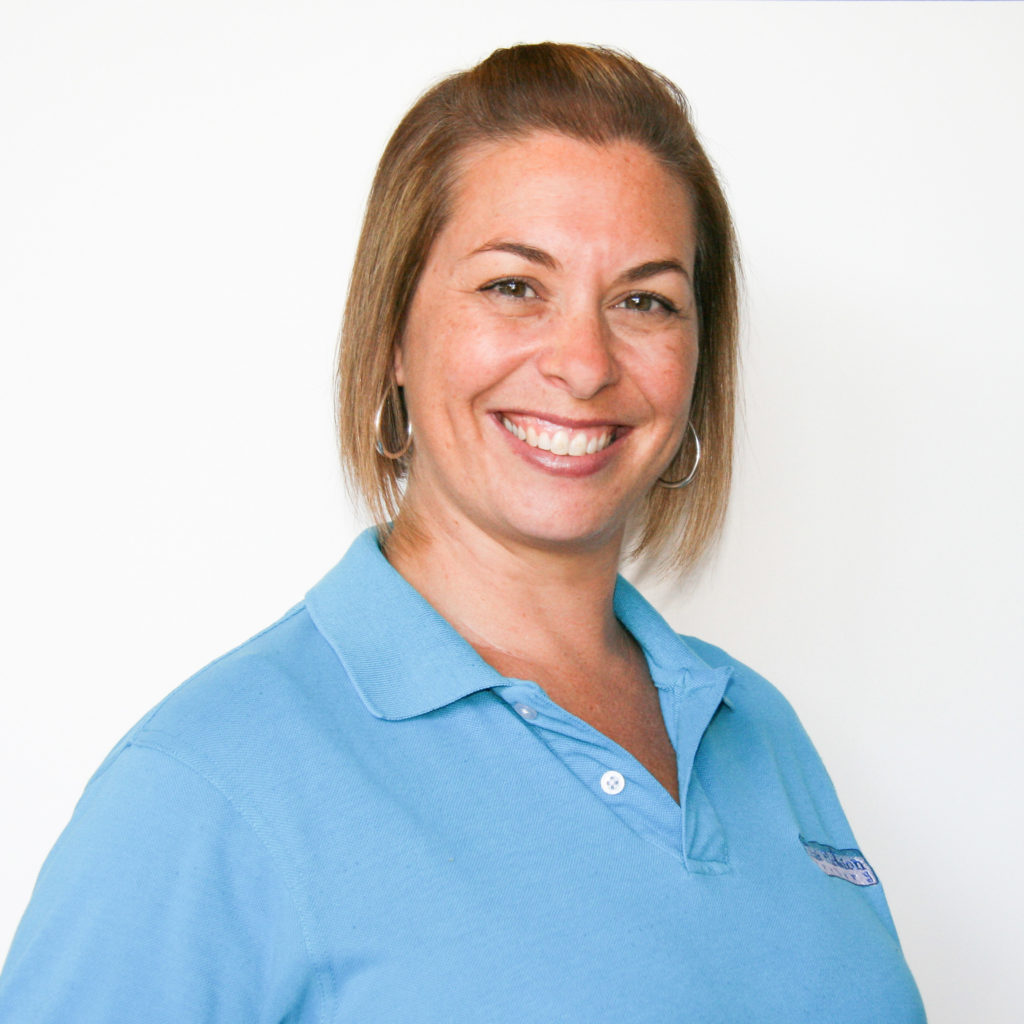 Belinda Coco
Belinda has many years of dance & music training, performing in numerous bands and working as a professional actor in Music Theatre. Her qualifications include a Diploma of Music Performance, Certificate in Music Theatre, Foundation in Drama, Certificate IV in Training and Assessment in Music Teaching & First Aid.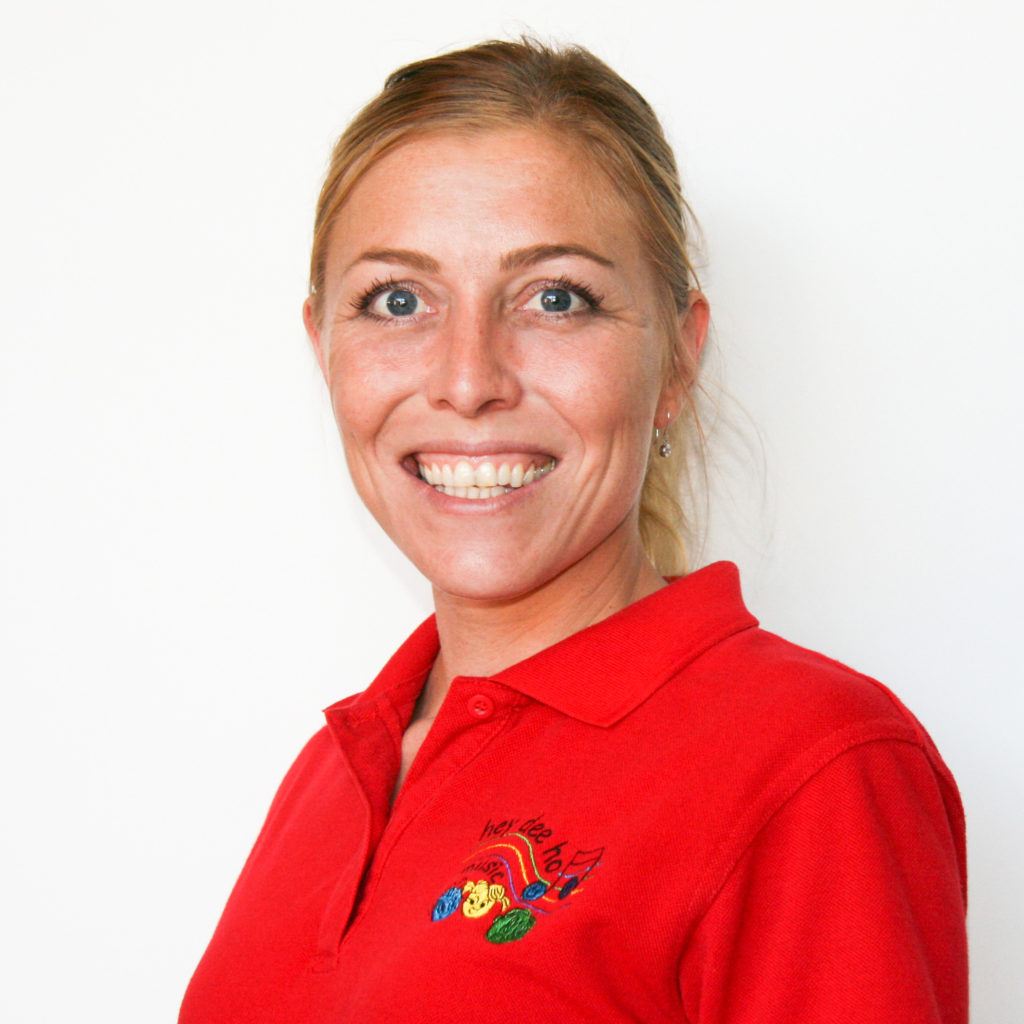 Bess Dunlop
Bess started singing in the Australian Children's Choir from a very early age. Starting with hey dee ho in 2006, Bess became an experienced and well trained music program facilitator before moving in full time early learning education in care services, Bess returned to hey dee ho in 2016 and has continued to extend her knowledge and expertise.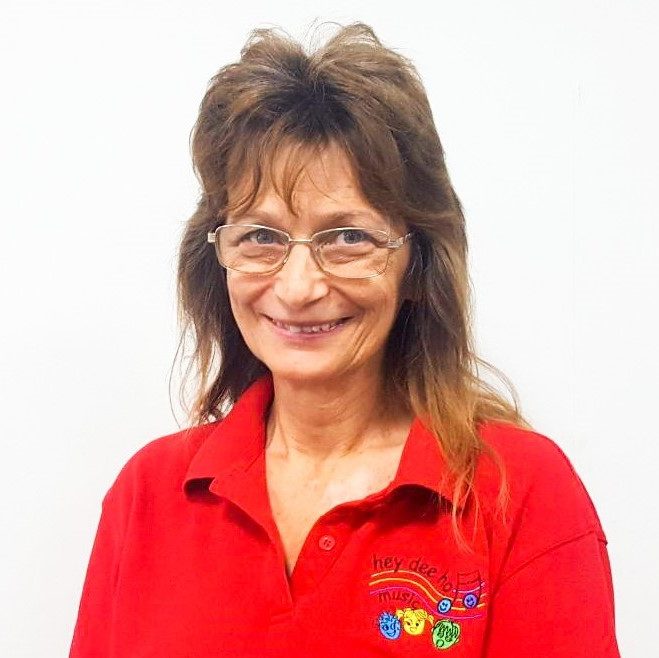 Brandi Cerreto
Brandi Cerreto is a singer, dancer, performer and multi-instrumentalist, teaches piano, singing and bass privately in her own music school as well as performing in rock and roll bands. Brandi has a Post Graduate Diploma in Music Studies/ contemporary voice and enjoys keeping fit with yoga.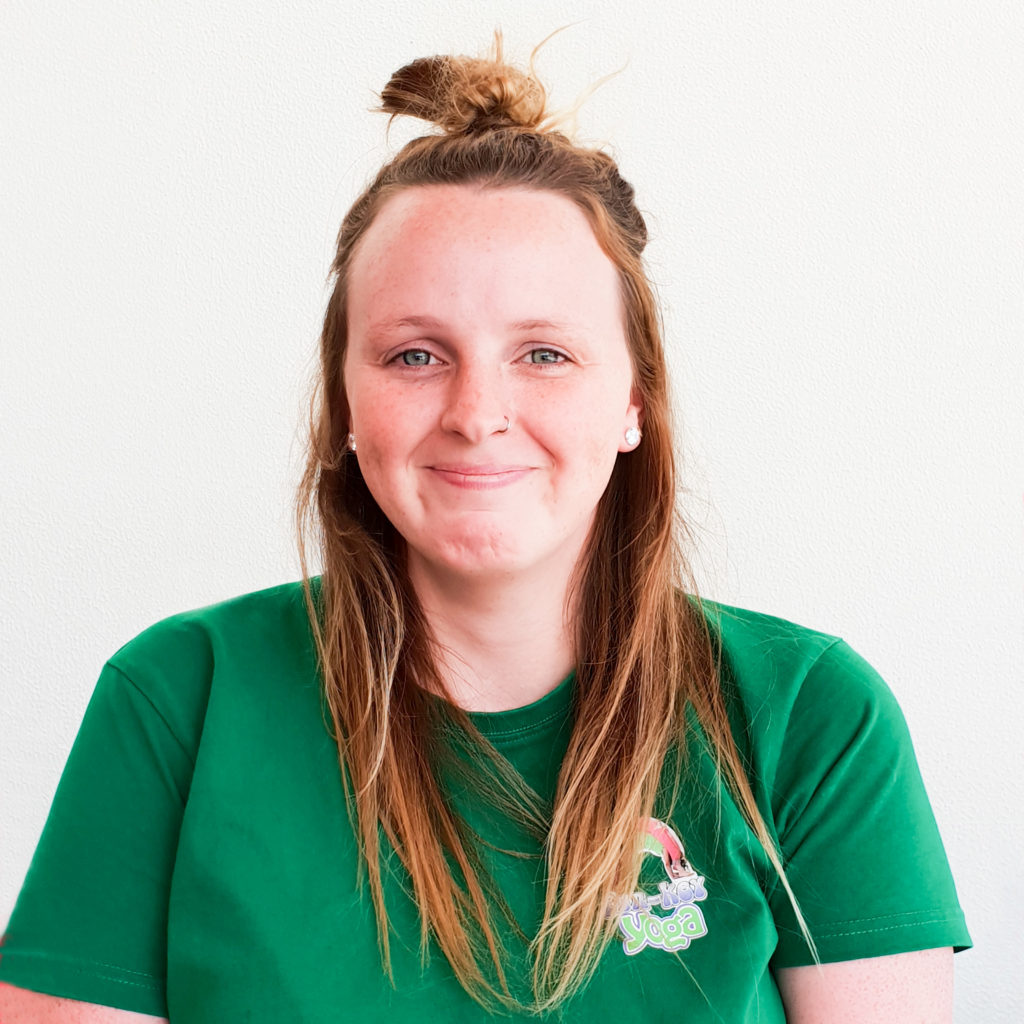 Brittany Griffith
Music and well being have always been a big part of Brittany's life, and after having her son and becoming a mum Brittany has been inspired to work alongside children to teach them the benefits of yoga and music.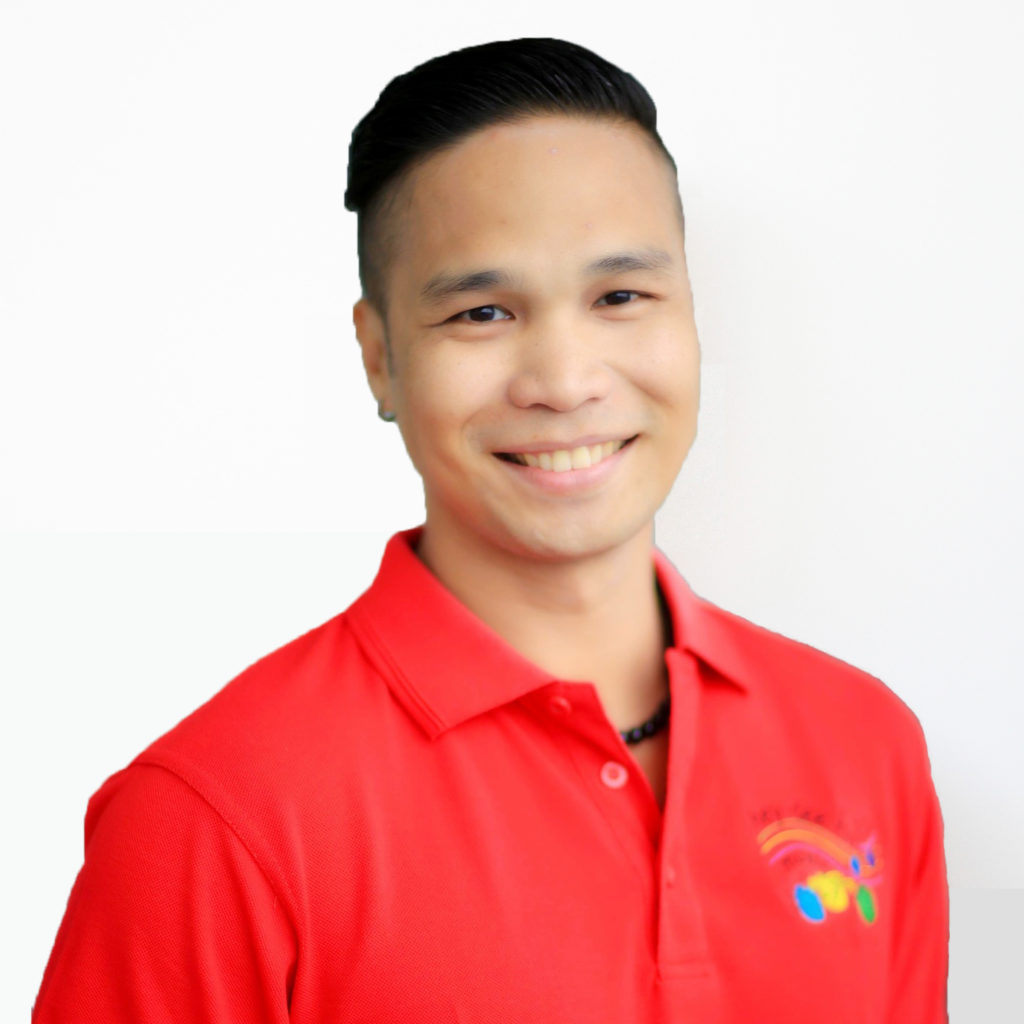 Bryan Yap
Bryan is a singer, actor, dancer and a voice actor. He has performed in various concerts, short films and TV commercials. With a background in training, Bryan is very excited to be part of hey dee ho family and let the kids experience how learning can be fun and entertaining at the same time.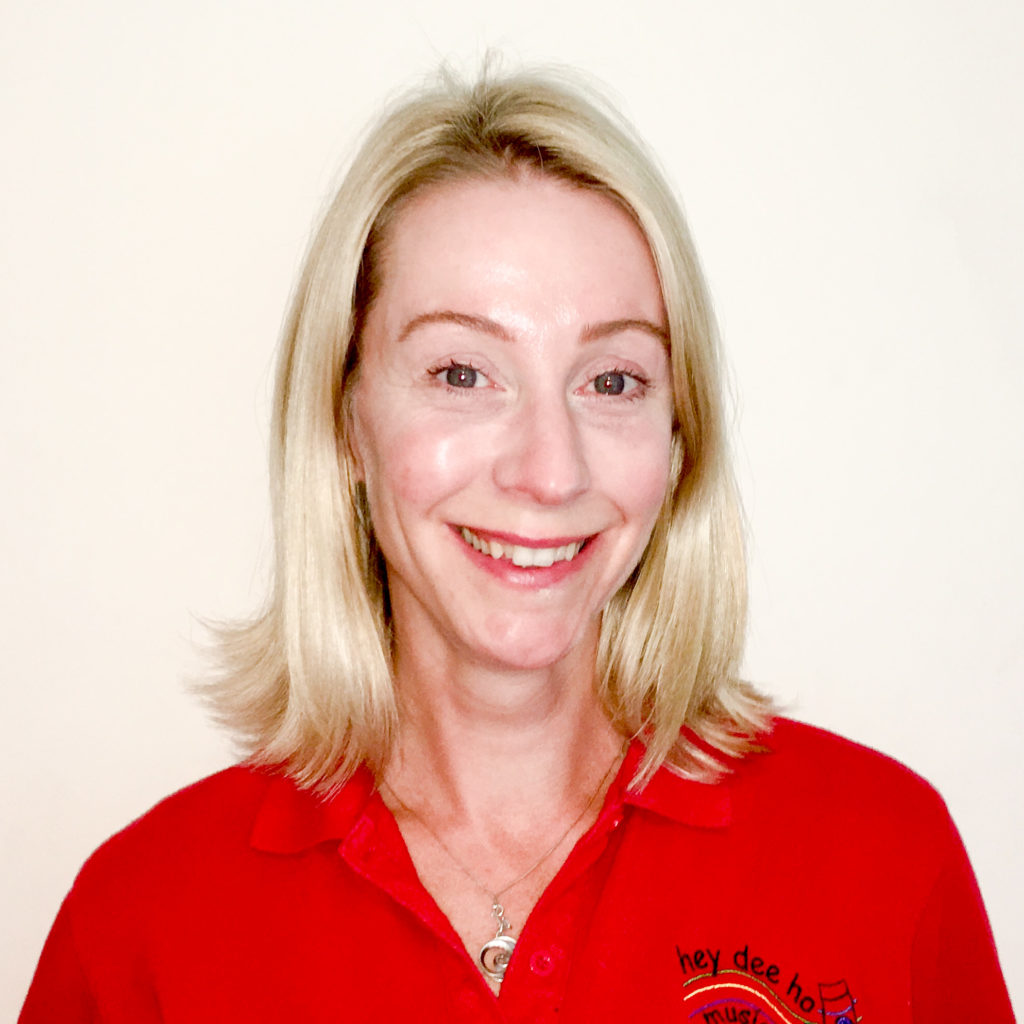 Callie Trihey
Callie's love of singing and acting has been a great passion since childhood. Callie studied a Bachelor of Opera studies and Voice at the Victorian College of the Arts and has performed in various amateur music theatre productions. Callie says the joys of performing in front of children and watching them learn and grow is so satisfying.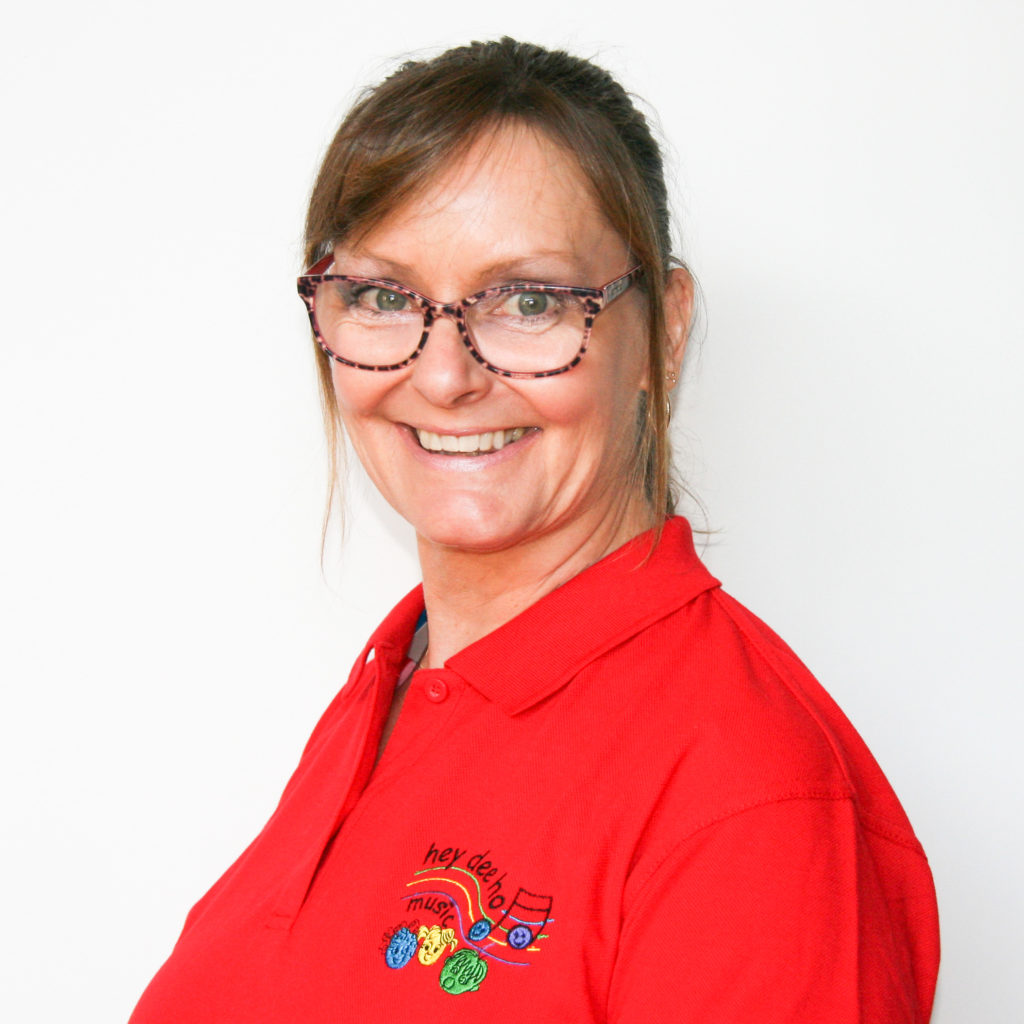 Cathy Beckham
Cathy has a particular interest in child development in children with autism and speech delays. She has researched psychology, OT, and the impact of music in the aid of speech development. As well as this Cathy has toured with bands and folk groups, performed in choirs and cabaret shows and as a solo. She plays both guitar and piano.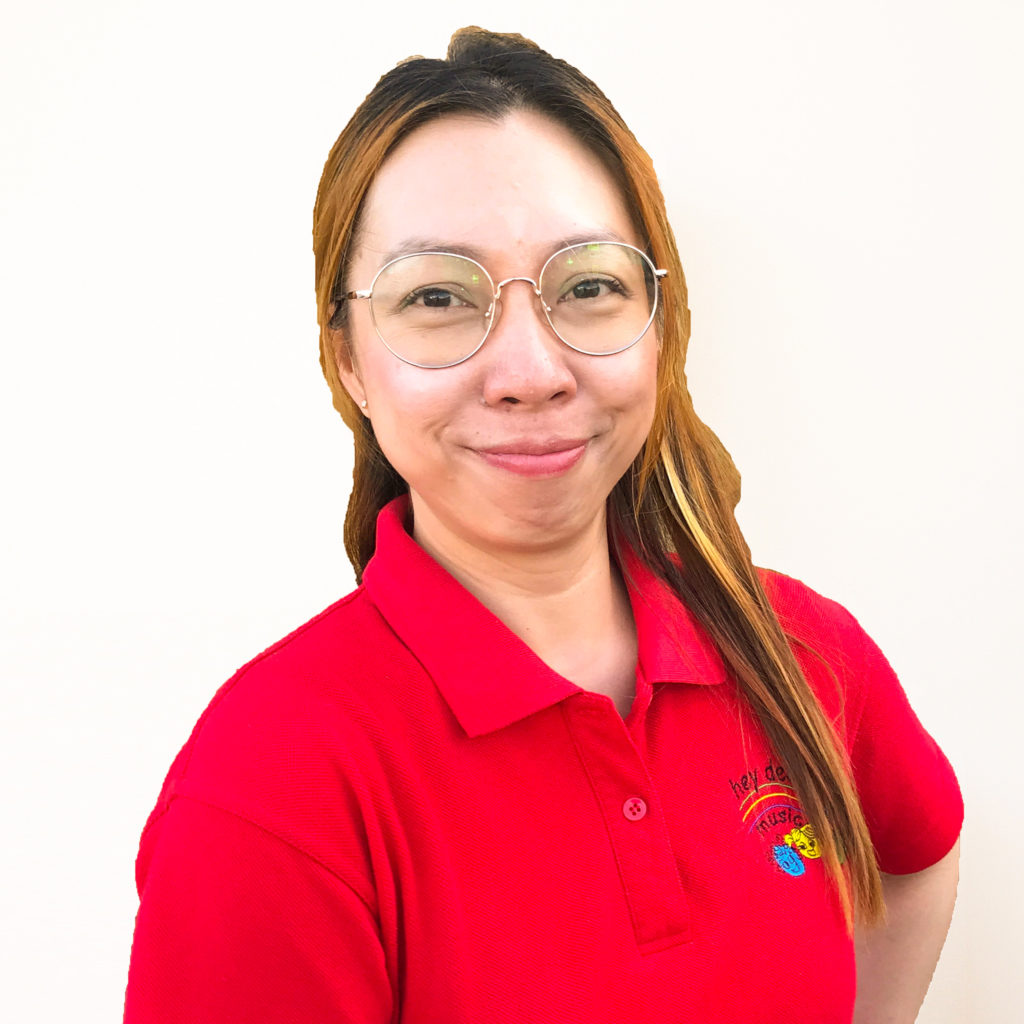 Chrysann Kimber
Chrysann is an energetic loving mother of three with a great passion for education, singing and performance. With a Certificate III in Children Services she has dedicated her life to the education of youth. Chrysann loves spreading the joy of music to enrich children's developmental and to enable them to express themselves through music and movement.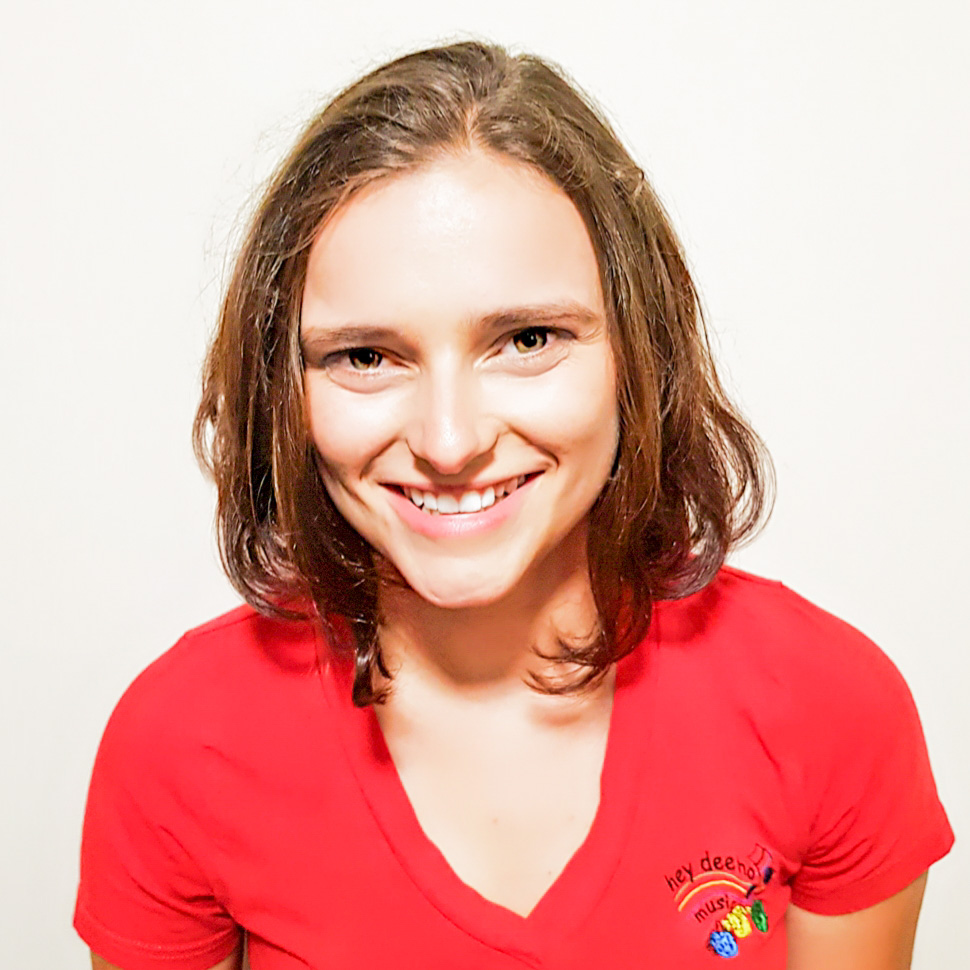 Cole Green
Cole holds a diploma of Auslan and combines her previous experience as a qualified Early Childhood Educator with a passion for music, movement and fun! In addition to studying a Bachelor of Education, and working with hey dee ho, Cole is a children's circus coach and acrobat.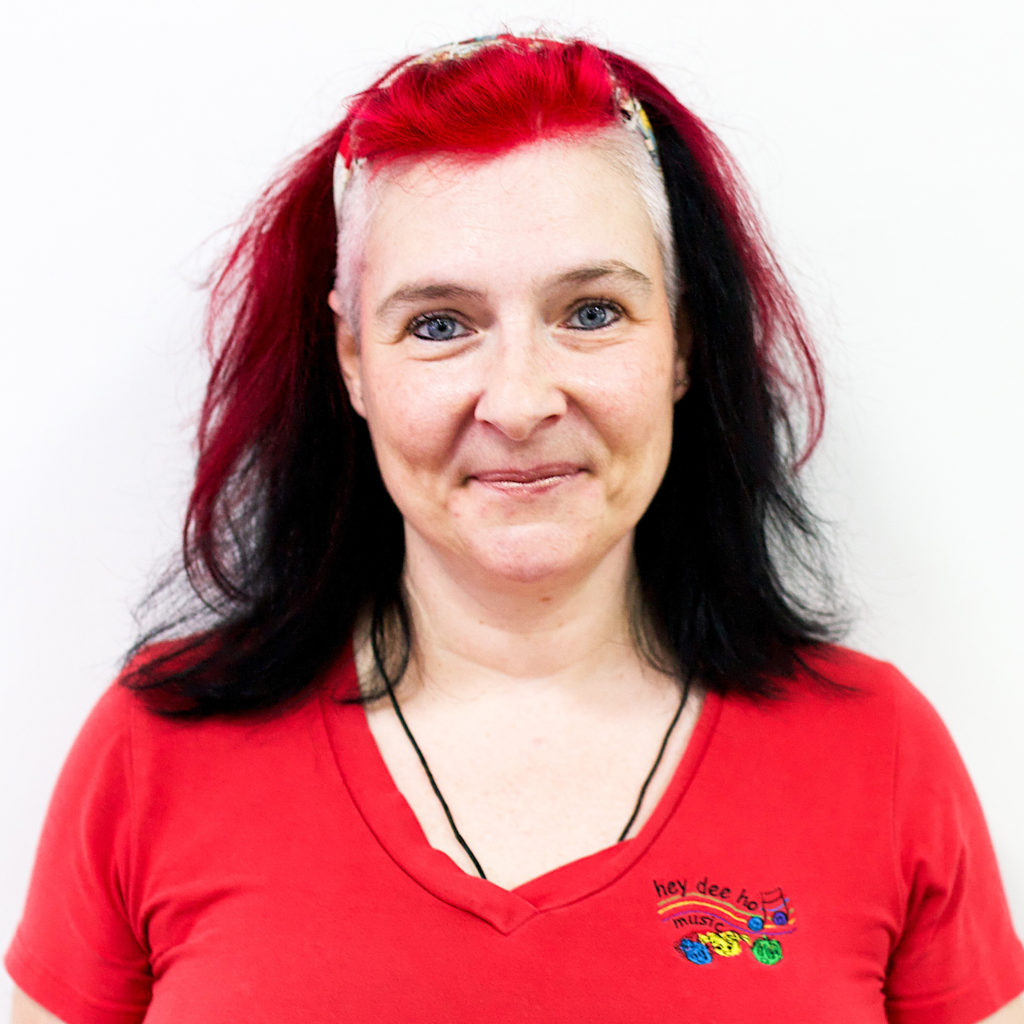 Colette Valvona-Healy
Colette grew up in Scotland studying ballet, tap, modern and jazz before training with a National Certificate in Community Drama. She has experience in teaching music to preschool age, taught percussion & vocals and has lectured video production in Colleges and Universities both in Australia and Scotland, including Queensland School of Film and Television.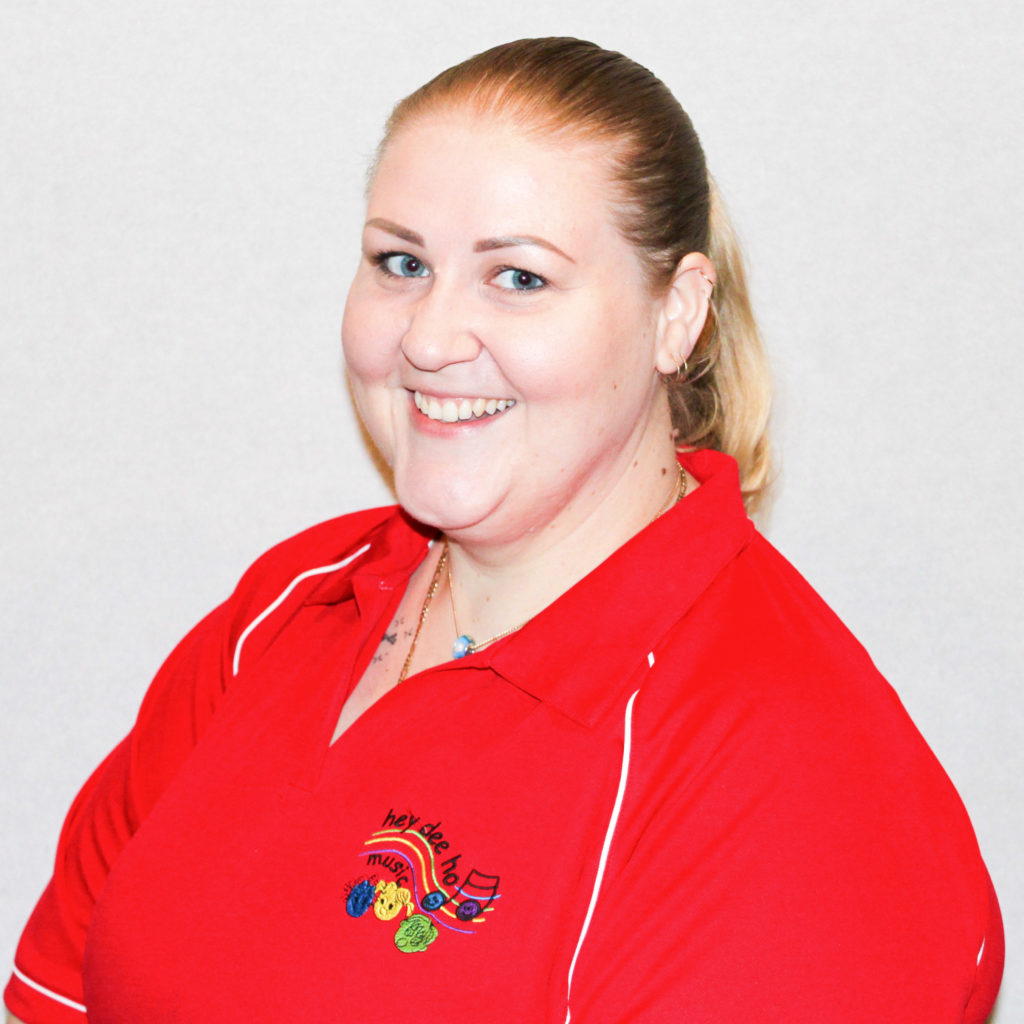 Danica Guest
Danica has been active in choir and learnt guitar from a young age. In high school she studied music and drama. After the birth of her daughter Danica joined the hey dee ho team because it includes her two greatest loves - music and creating fun for children.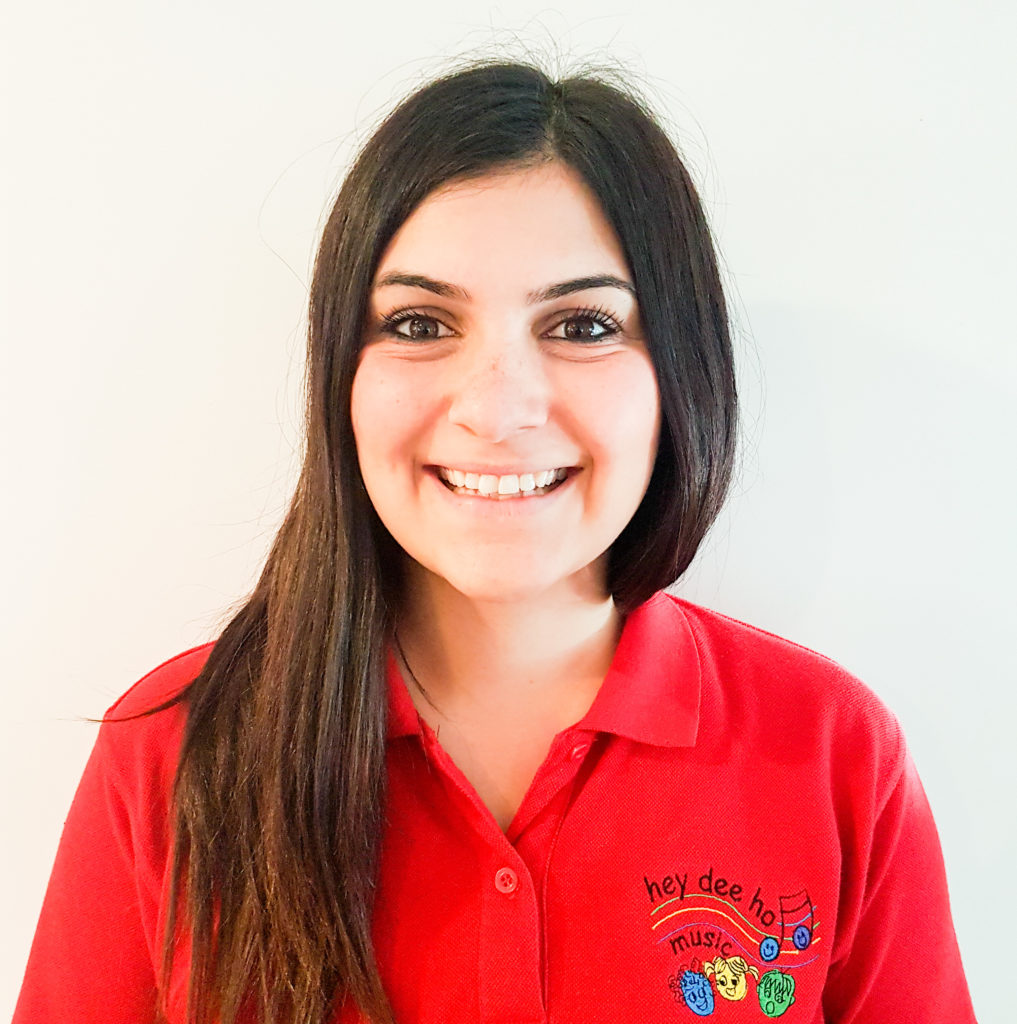 Danielle Faour
Danielle is a qualified early years educator and professional singer/songwriter. She is Australia's 2014 Female Karaoke Champion and went on to represent her country in the World Championships in Sweden. She has also written and performed an acclaimed comedy for the 2016 Melbourne Fringe Festival.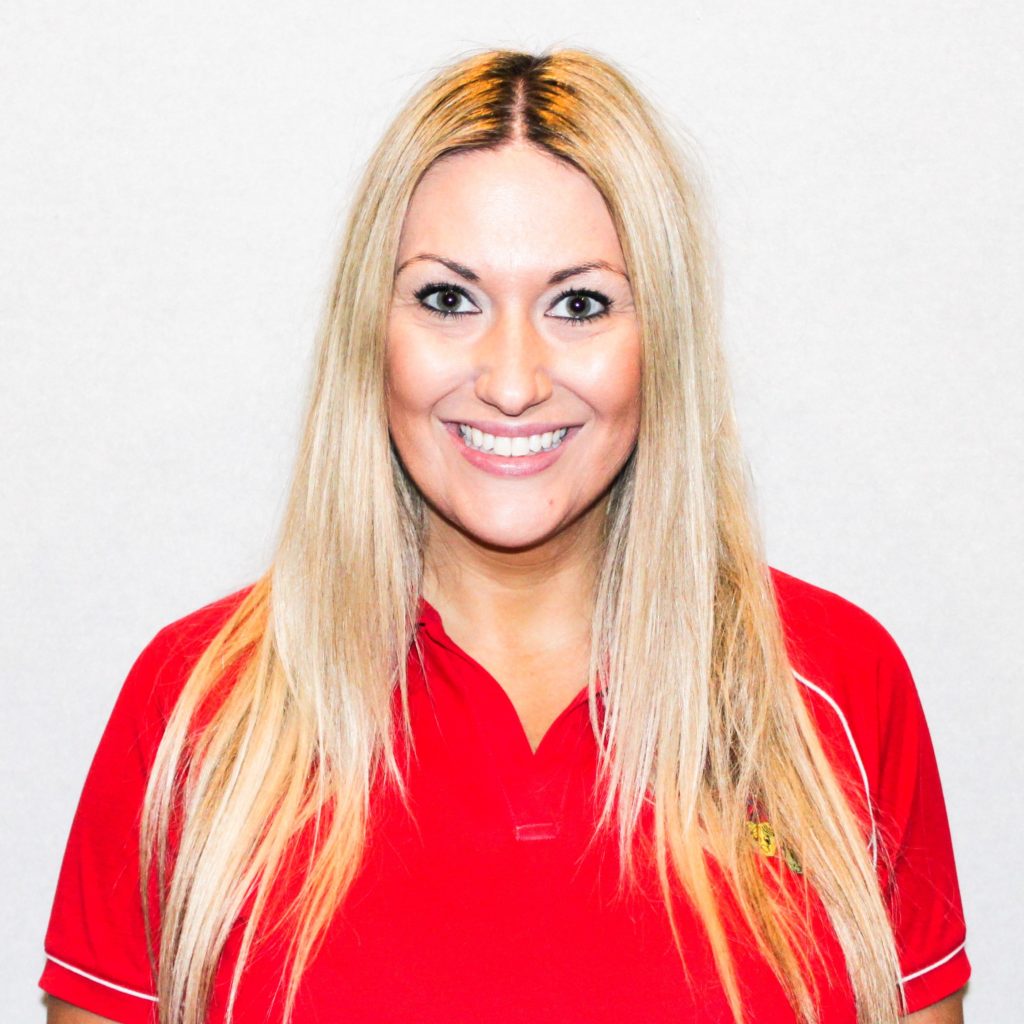 Debi Dow
Originally from Scotland, Debi is the proud mum of twin girls. Debi sings professionally in bands and has a love of writing, having written a book for preteens. Debi has a soft spot for the elderly so particularly loves her regular intergenerational music sessions.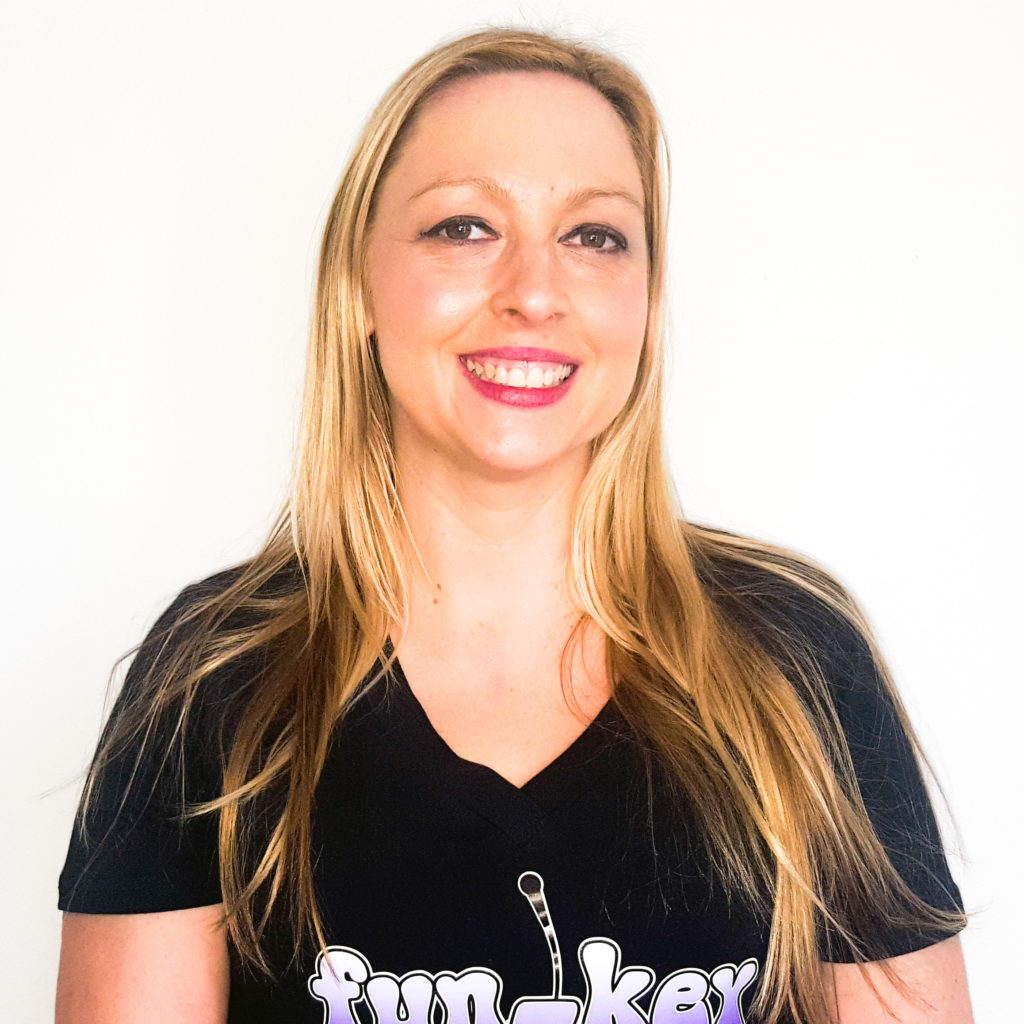 Estelle Donaldson
Estelle is an accomplished singer and is involved with both hey dee ho and fun-key music, running music sessions for children aged  1 – 12 years. Estelle has a certificate 3 in theatre studies and is loving being part of the hey dee ho team.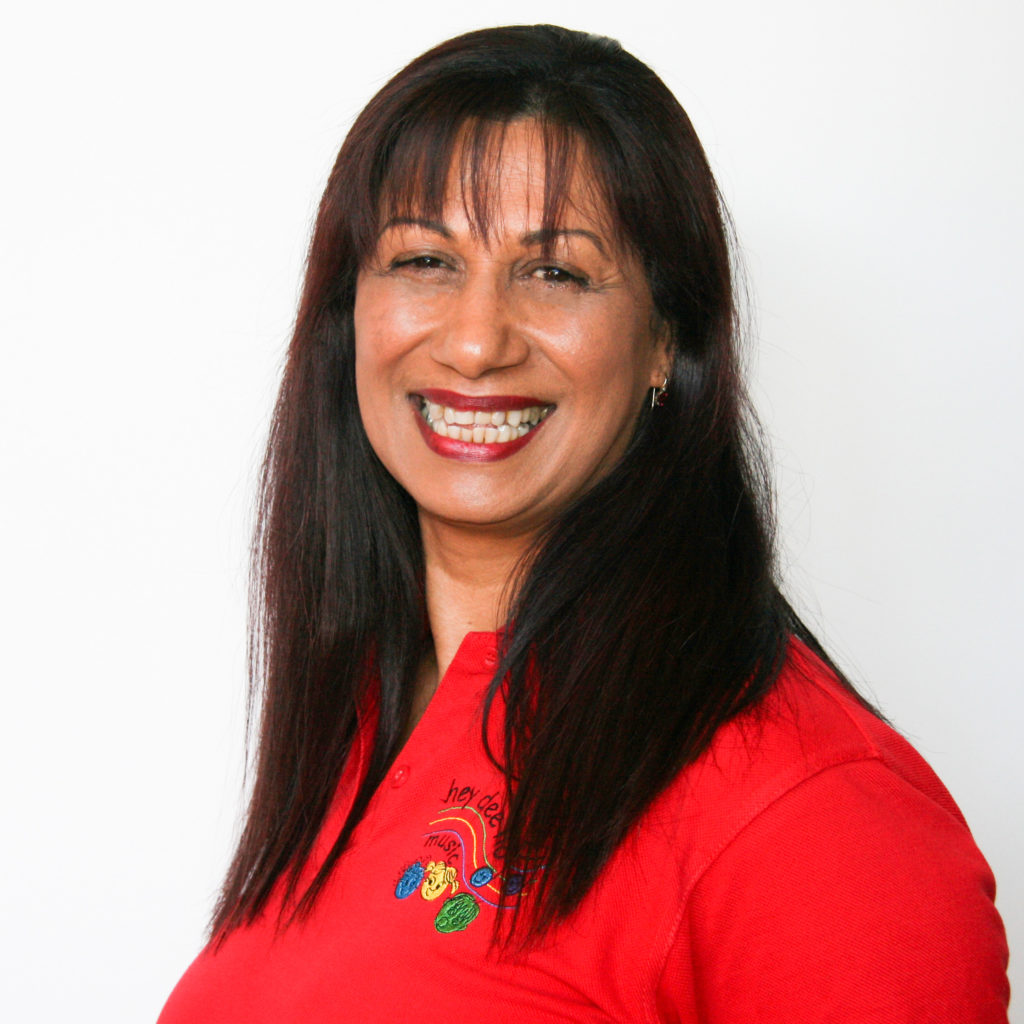 Guylaine Acker
Guylaine has been performing professionally as a singer and percissionist in a 5 piece Corporate Band for over 20 years. She also choreographs all the dance moves for the band. Guylaine has a Diploma of Community and Children's Services and has been teaching since 1996.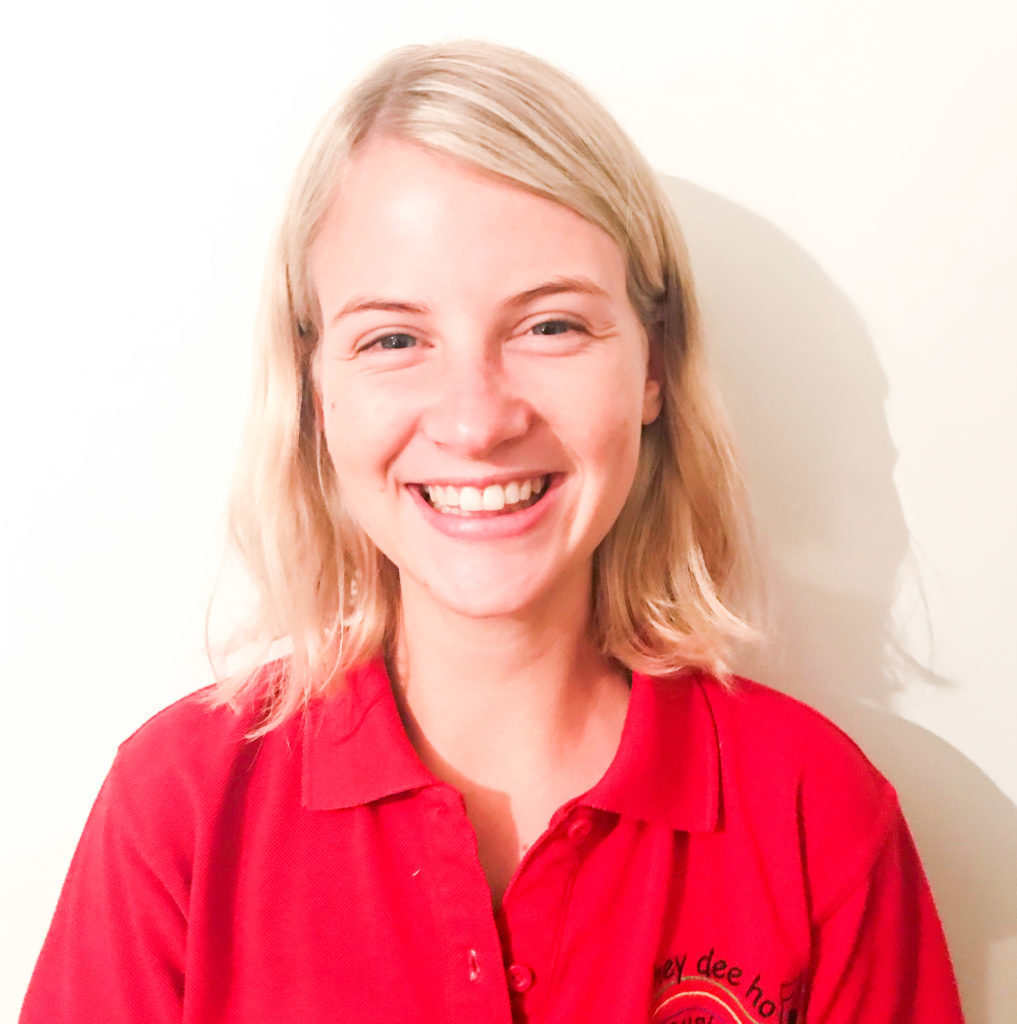 Hattie Robertson
Hattie has had a passion for dance and music from an early age, with years of training and playing in bands. She also recently completed her 12 Month Advanced Actors training at Brave Studios, and has spent the past three years working in children's entertainment.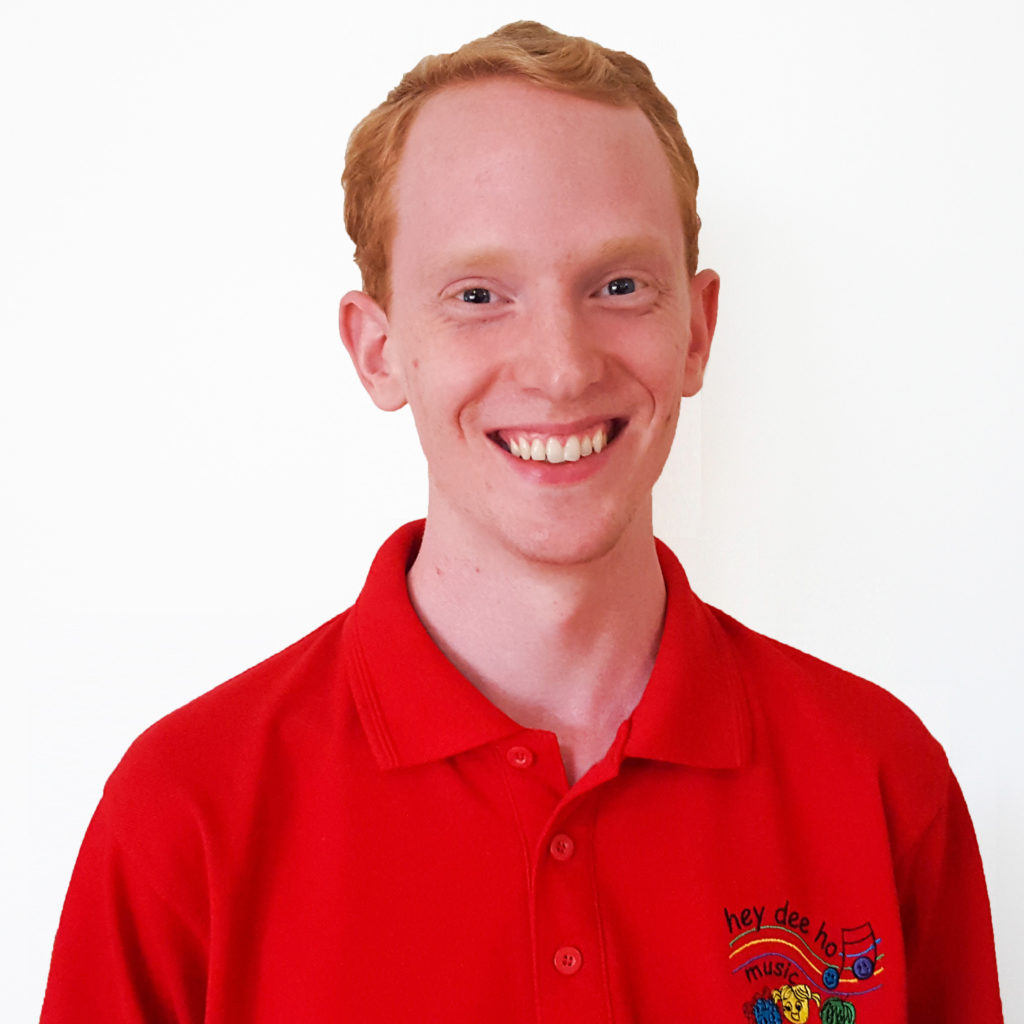 James Noller
James is a piano and voice teacher who dabbles in songwriting, novel writing, music, dance, and acting. He performs with the Awaken Dance Theatre in his home town of Shepparton, Victoria.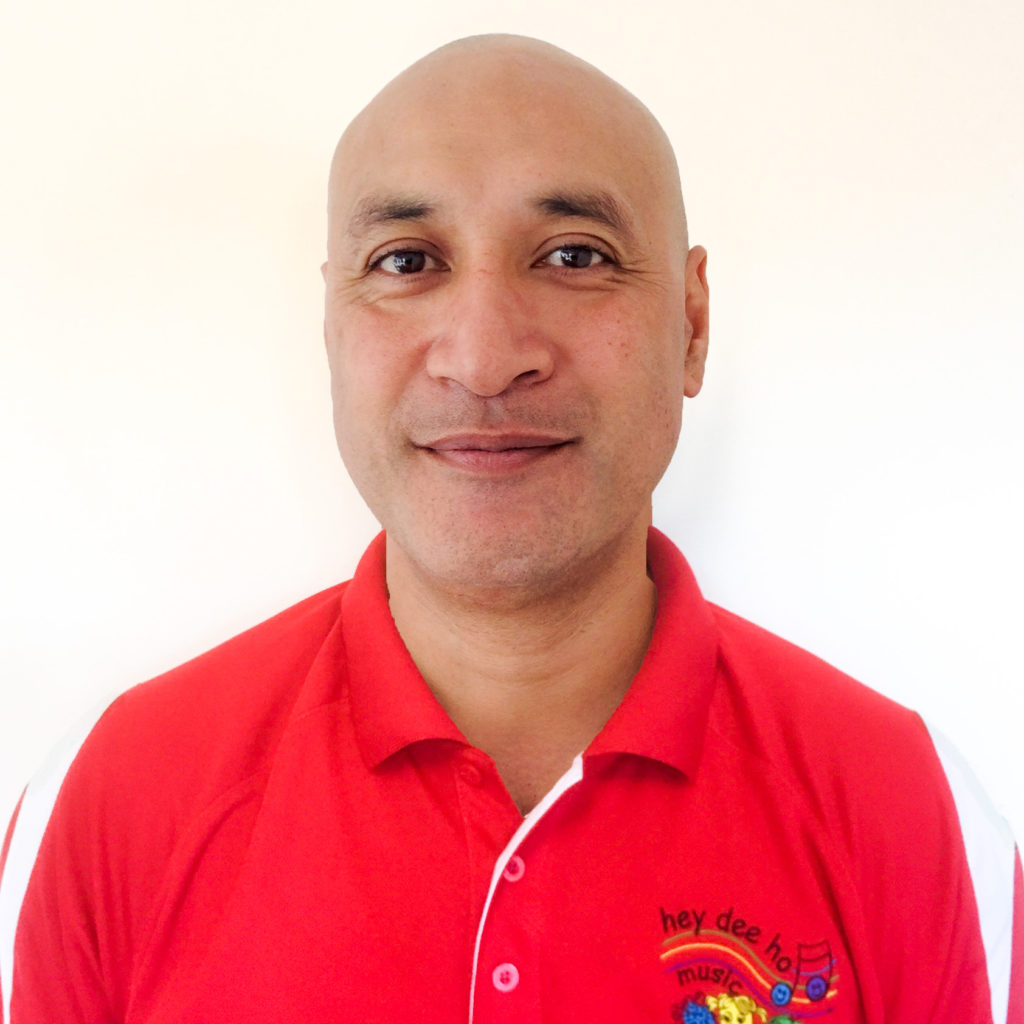 Jason Tupu
Jason has been playing piano and teaching music for over 20 years. He has worked in a variety of different fields, spending the last few years focusing on his passion of teaching children music.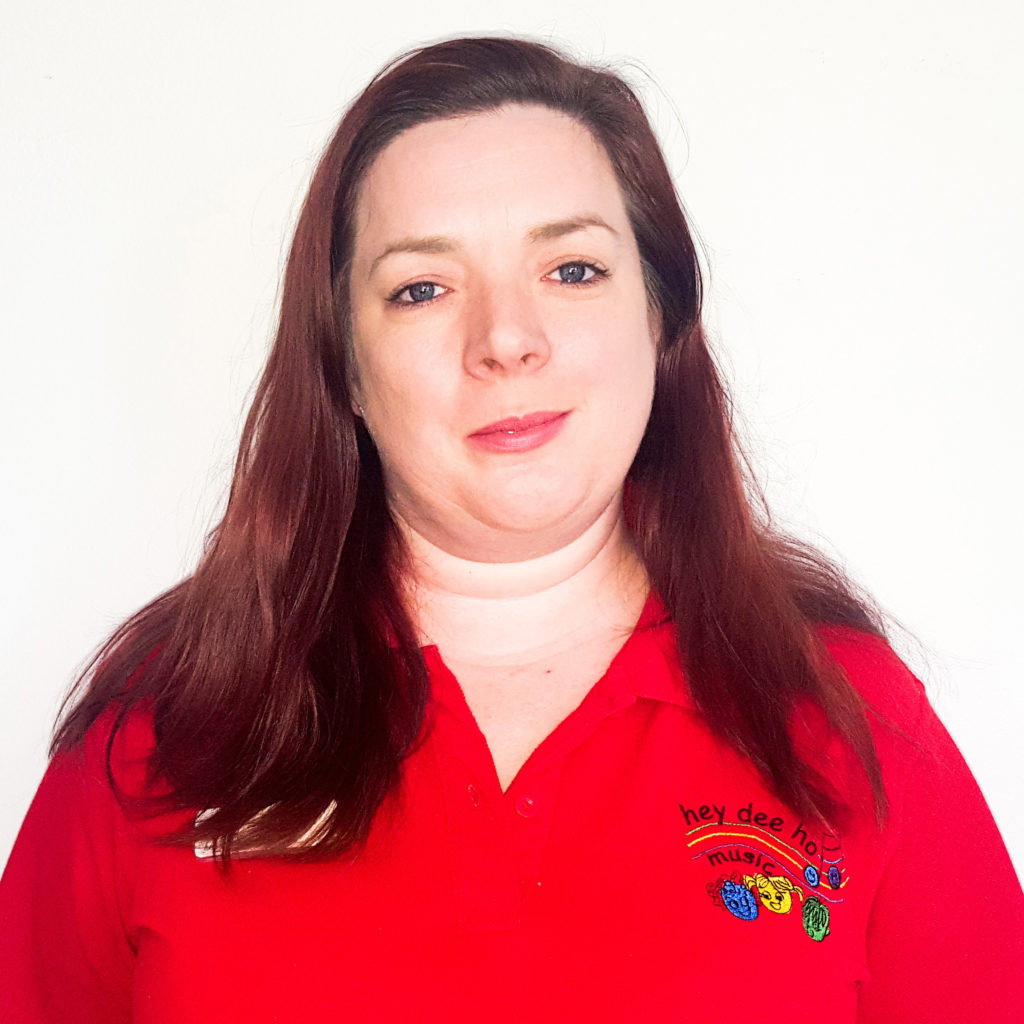 Jayne Bennet
Jayne has been working with children for almost 20 years and is currently studying her Bachelor of Arts/Bachelor of Education (primary). The proud mother of a 2 year old daughter, Jayne is always looking for ways to improve herself and considers being accepted into Mensa as one of her greatest achievements.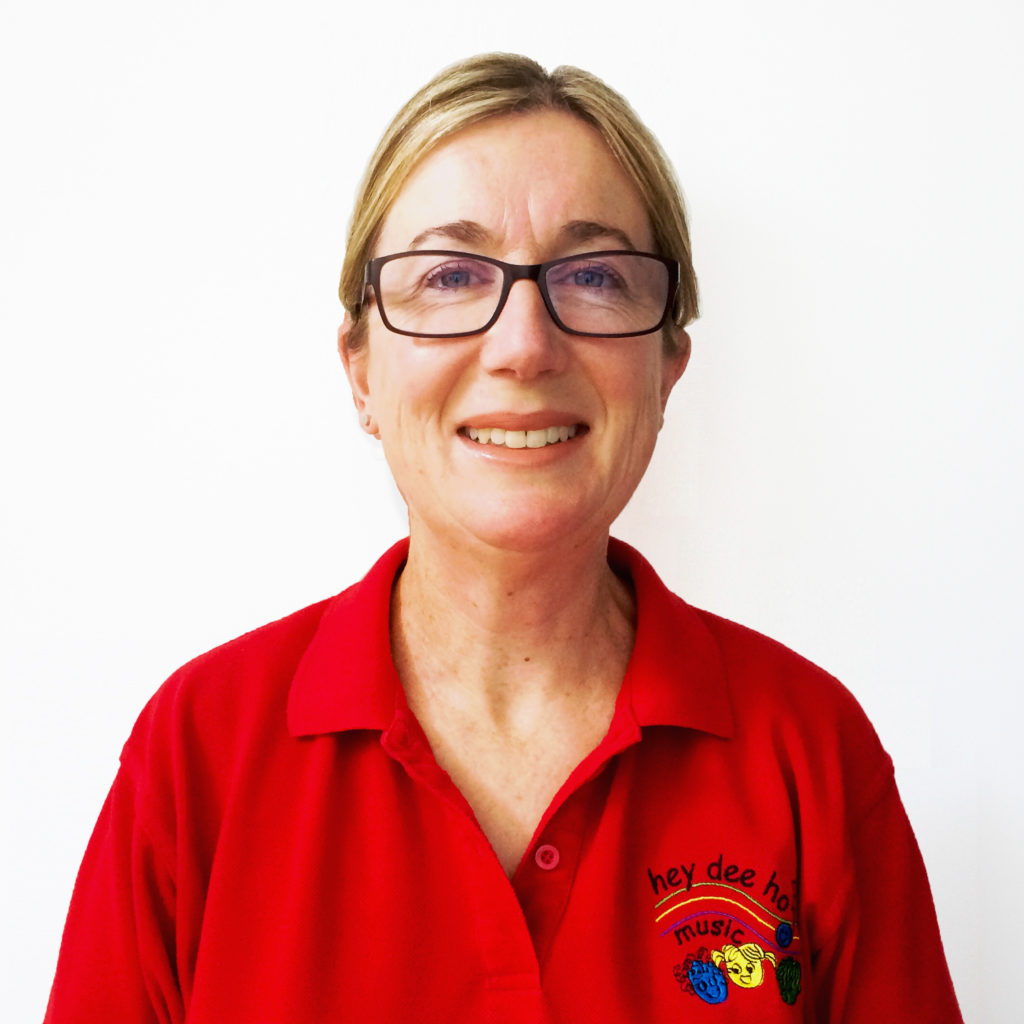 Jayne Nicholson
Jayne is a qualified music teacher with a Bachelor of Teaching and Bachelor of Education. Music has always been a big part of her life and she enjoys singing and playing guitar and piano.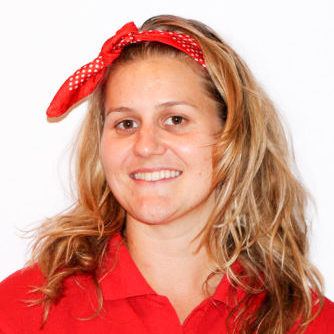 Jenn Monk
Jennifer graduated from the London School of Dramatic Arts where she trained in acting, singing and dancing, among other techniques. She has been working in the performing arts for over 15 years and has been teaching and directing children and young people for over 10 years.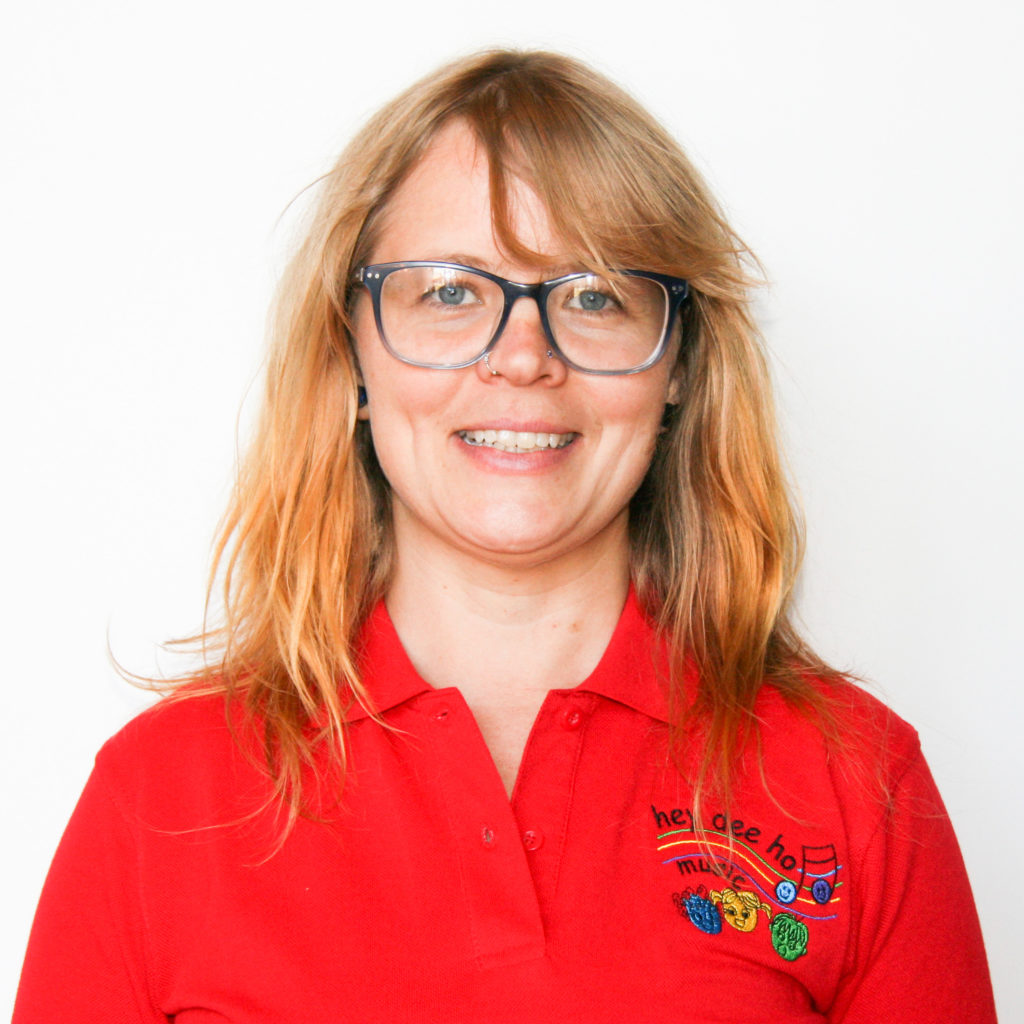 Jessica Richards
Jessica is a fully qualified yoga teacher who dabbles in singing and creative arts. Jessica believes in holistic approaches to education and health, which is furthers in her studies of chinese medicine.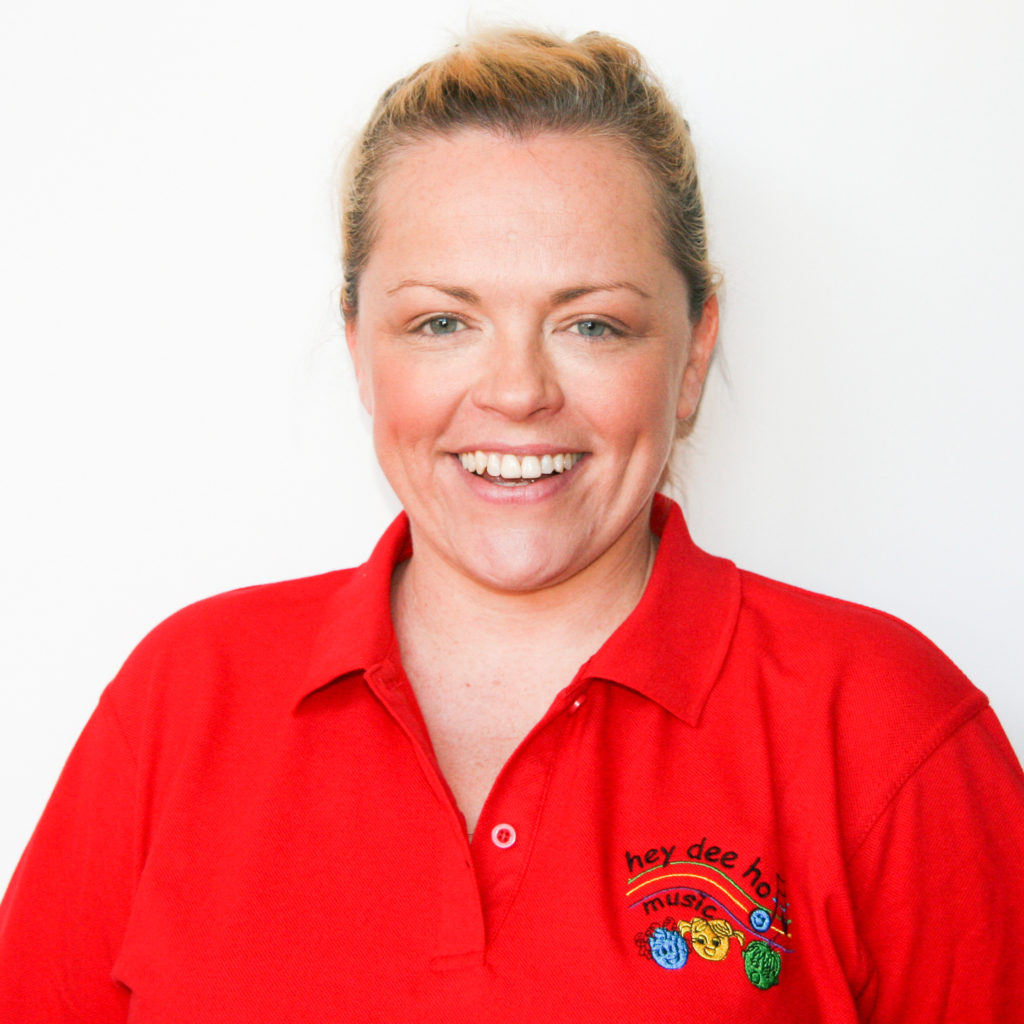 Josephine Hannan
Josephine is a qualified child care worker and has had a love of children's development. She has always been active in the arts and enjoys the exhilaration of being on stage. She loves being able to combine her love of children and music together with hey dee ho.
Kai Mann-Robertson
Kai has worked on many sets of features, short films and TV shows, with passion for film making behind the scenes. Going on to study dance and musical theatre, he has performed in 'Disney's Beauty and the Beast' live in concert, BBC Worldwide's 'The Dr Who Symphonic Spectacular' across Australian and New Zealand.
Karli Benson
Karli has completed her Diploma of Music teaching and her Diploma of Music Performance. has had extensive experience with children from being a full time nanny for 6 years. She plays guitar, piano, sings, teaches and writes her own music.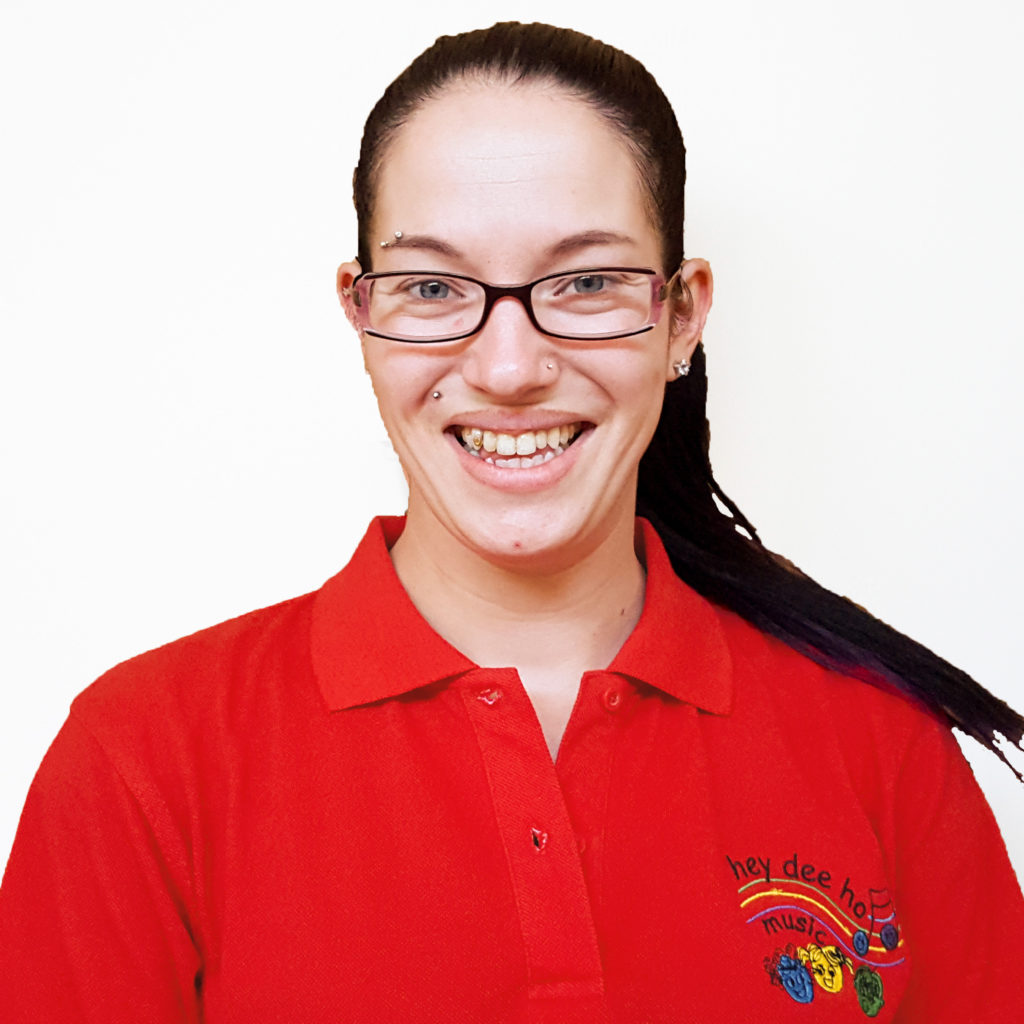 Kelsie Danvers
Kelsie has grown up with dancing, singing and music. She loves working in the children's education field and is passionate about making a difference by teaching, learning, and putting smiles on children's faces.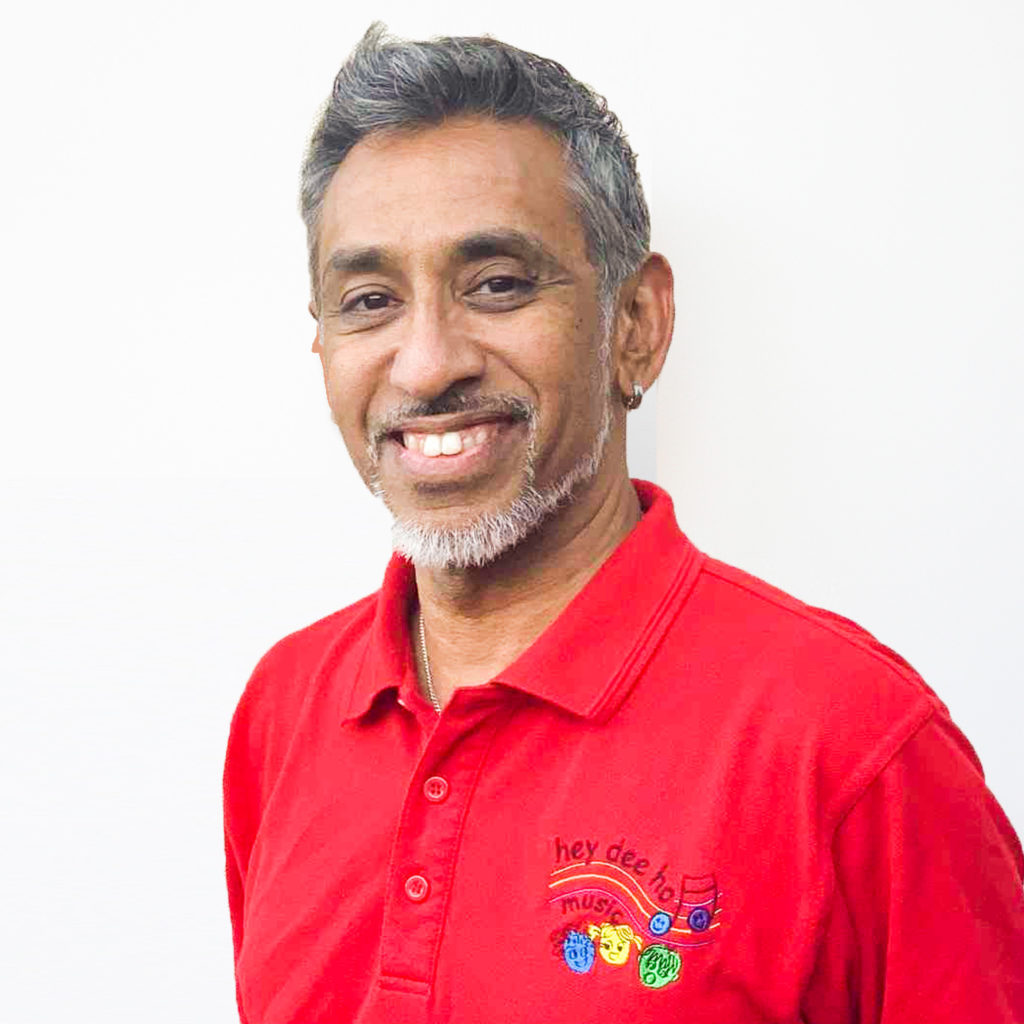 Kevin Murphy
A gifted musician, Kevin has been playing drums and singing professional since he was 12. For the past 20 years Kevin has been a prominent name in the Australian music scene, recording and touring here and in America with some of Australia's biggest names.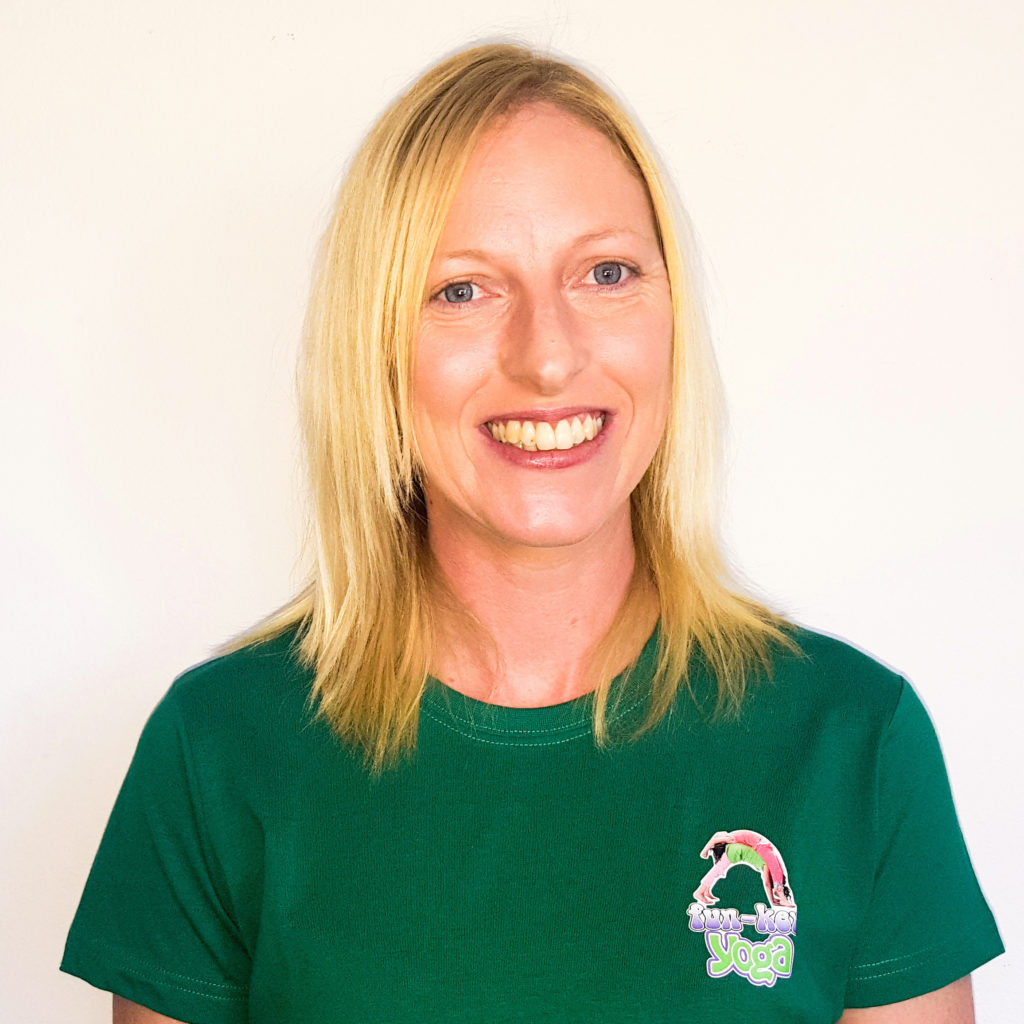 Kim McDeed
Kim has worked in Early Education since leaving school and has experience in working with children with additional needs. Kim has a strong interest in music and the creative arts and hopes to share all her passions with the children during the hey dee ho sessions.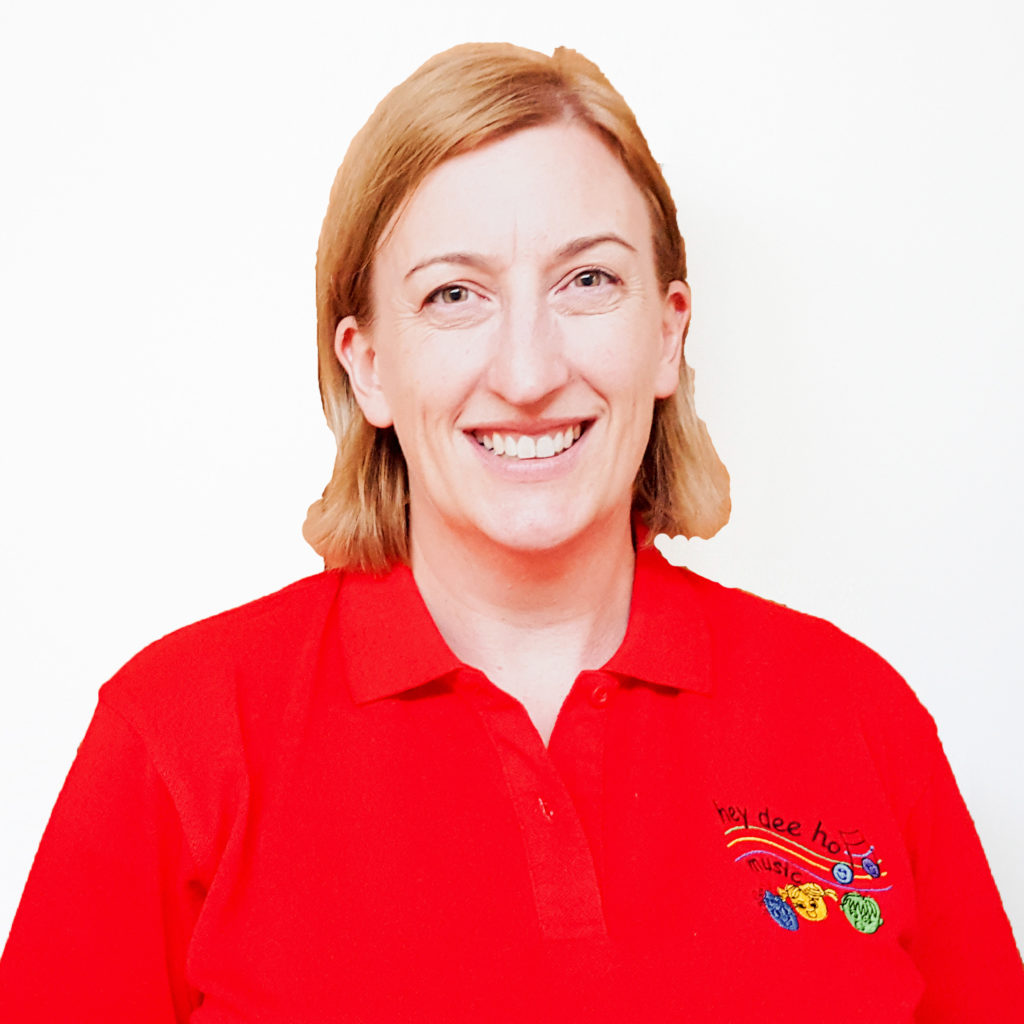 Kym Starr
Kym holds a Masters Degree in Clinical Psychology and worked as a psychologist for a number of years before moving into health research and policy work. Kym plays piano and has had training in Ballet, Jazz and Tap dancing and regularly performs in productions as both an actor and a musician.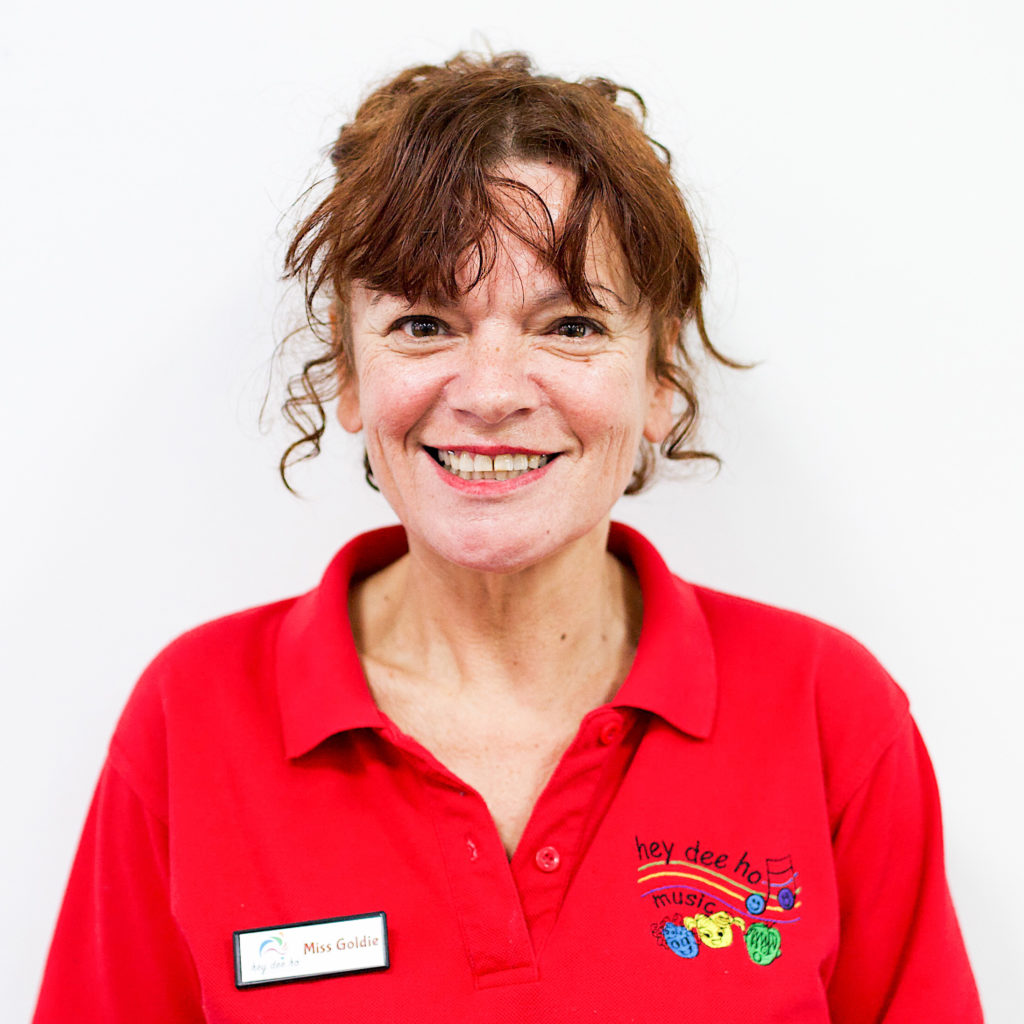 Leigh Campbell
Leigh started her performance journey in her families Maori, Polynesian cultural group then moved into acting and music. After graduating with a BA degree in Performing Arts, she began producing and performing her own shows for ELC's and Primary Schools.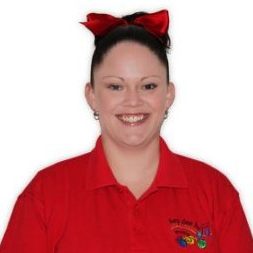 Lizzie Frendo
Lizzie has been performing on television and in movies since she was a child and has travelled around Australia performing in live stage shows. She believes music and laughter is one of the keys to a happy home.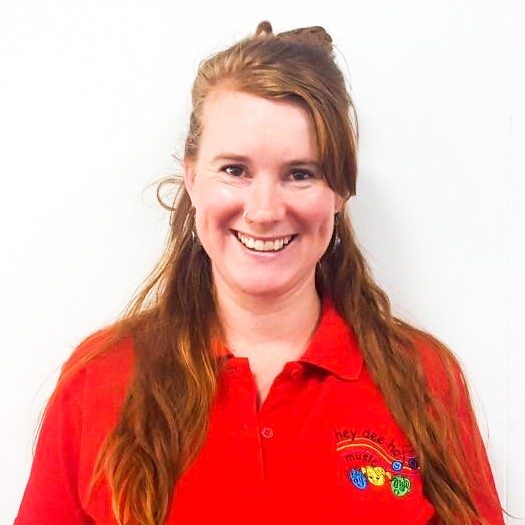 Lucy Collier
Lucy, a professional singer, found that becoming a Mother led her to an amazing re-connection to the nursery rhymes and childhood songs that inspired her life-long love of music. She believes that music plays an instrumental function in Childhood Education, and contributes to the social and emotional well being of our future generations.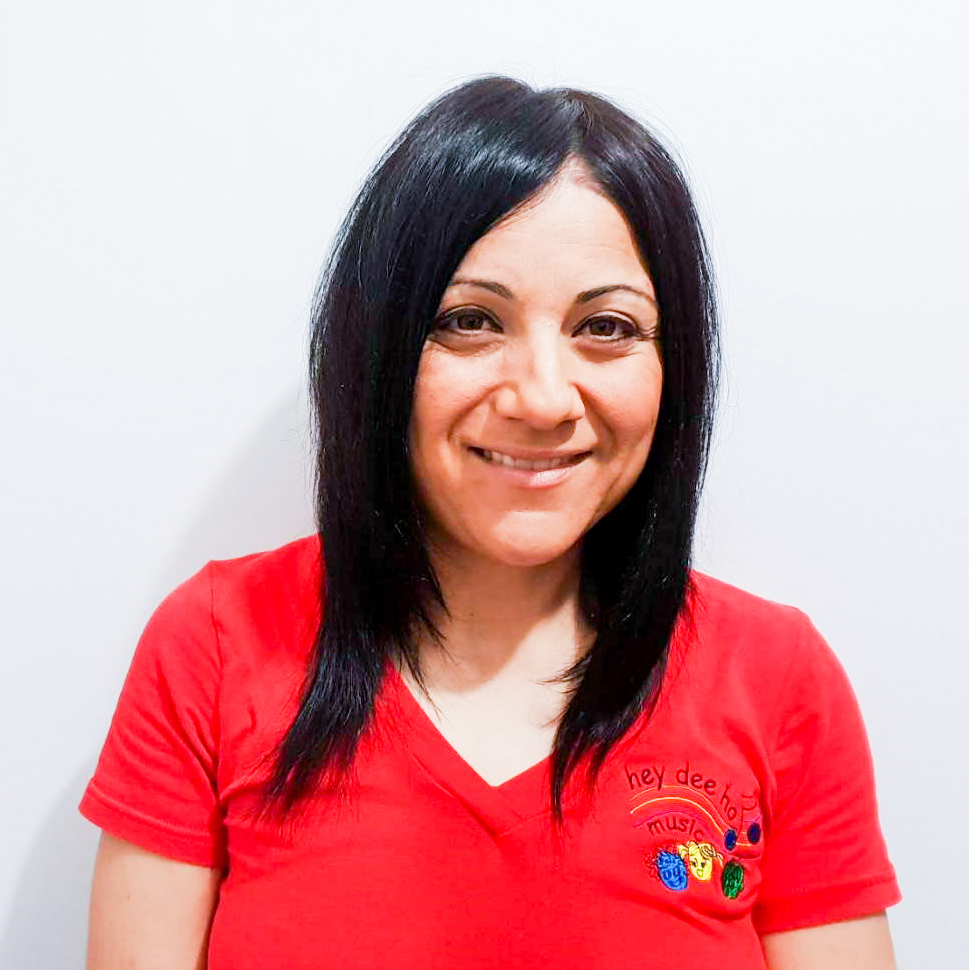 Margaret Ziino
Margaret holds a Certificate 3 in Theatrical Dance, Commercial Dance and Musical Theatre. She has worked as a singer in reception bands at weddings and mixed corporate functions and is now successfully running her own singing and dance school, 'Margaret's School of Singing & Performing Arts'.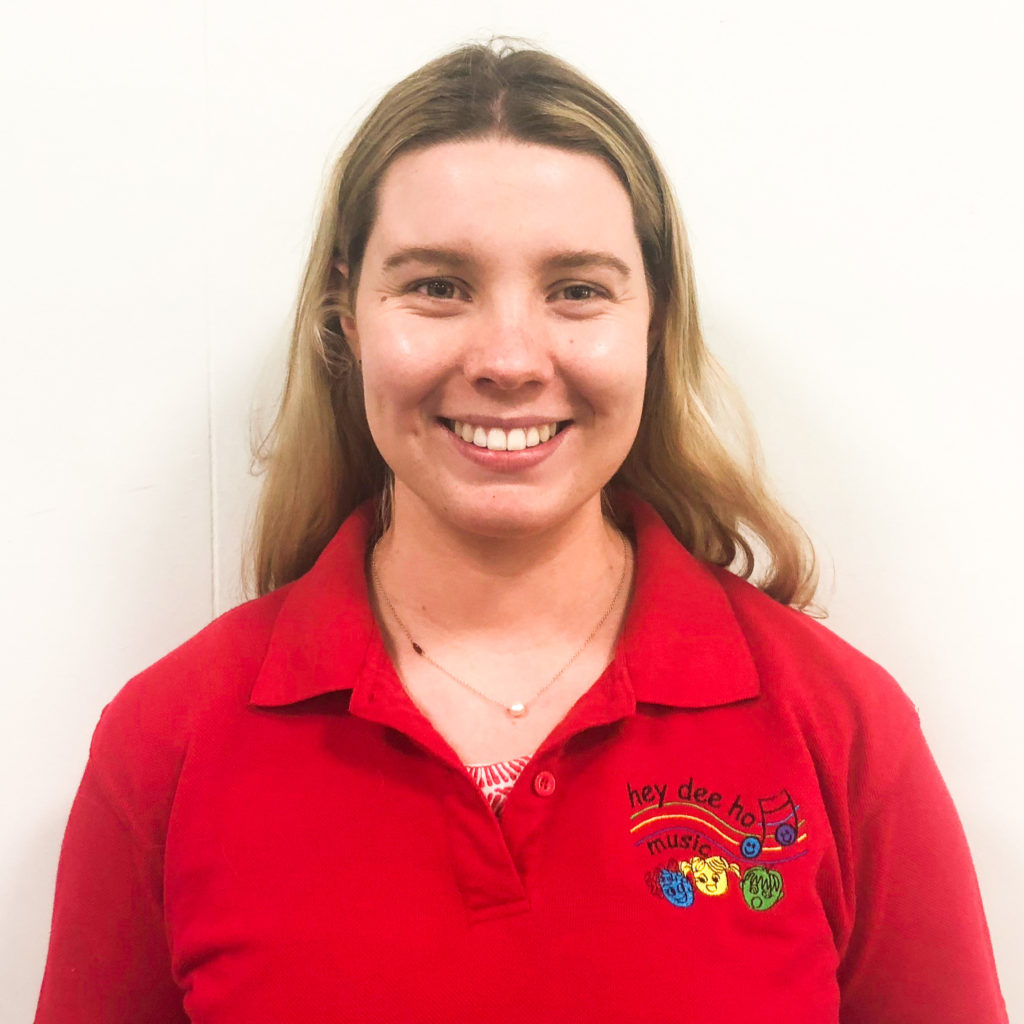 Megan Ivey
Megan is a trained singer, piano and violin player and a seasoned performer, performing in many choirs, concerts, musicals, and eisteddfods. Being the oldest of 4 children she has experience in all things kids! Her study in Psychology (Hons) gives her in depth insight to the developmental stages of the children she teaches.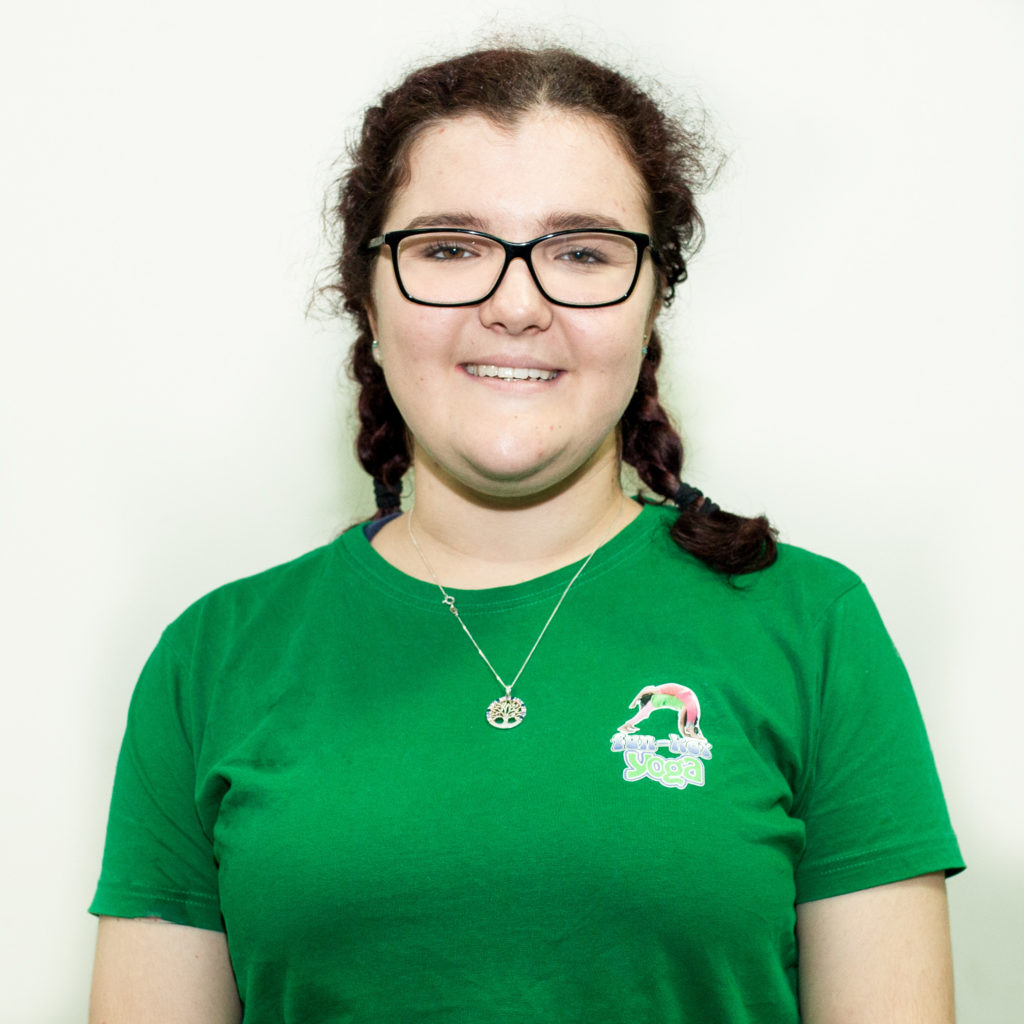 Megan Kendrick
Music has been a huge part of Megan's life, playing clarinet, saxophone and voice. Megan holds a Bachelor of Music. She is also part qualified in Early Childhood and feels that every child should have the opportunity to learn and develop a love for music through being actively engaged.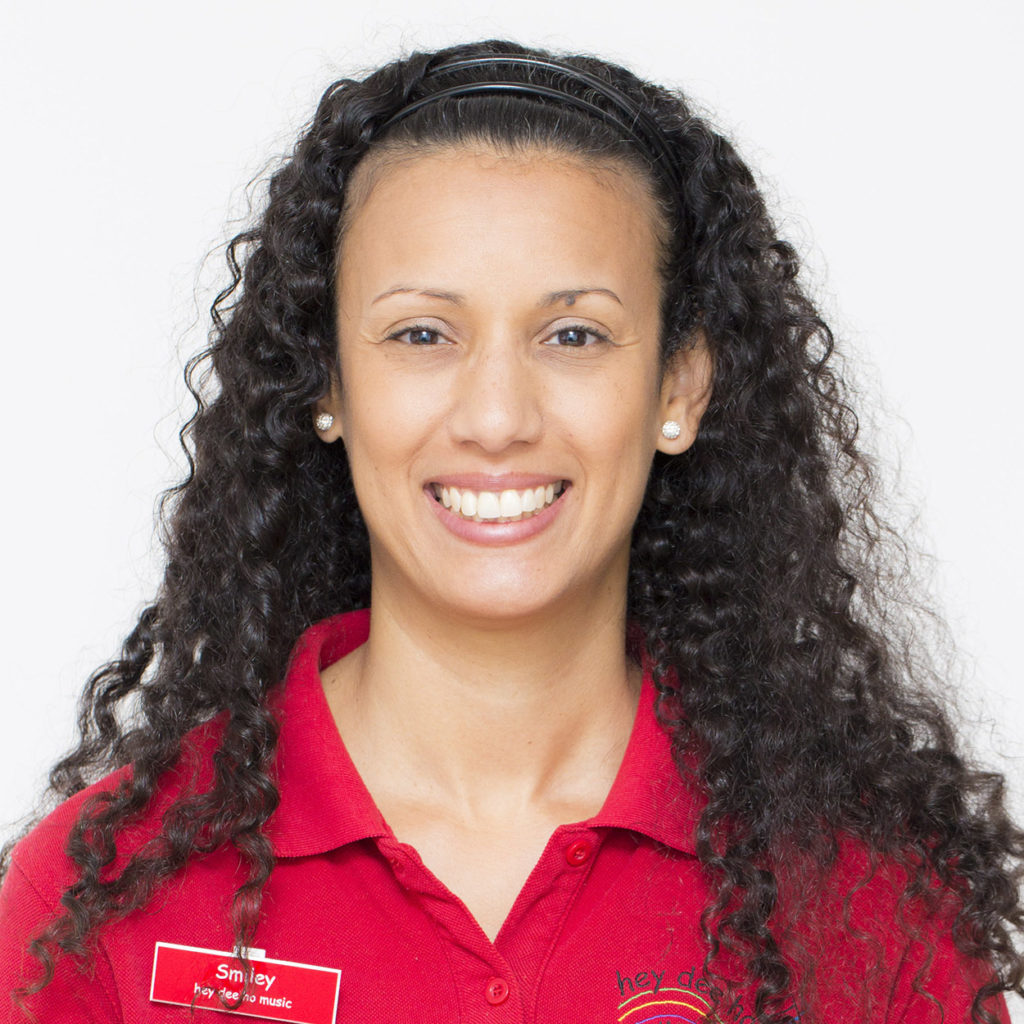 Melissa Smile
Melissa (Smiley) is an accomplished ballet & tap dancer, a singing and piano and clarinet player. She has performed around the world, including Carnegie Hall in her hometown, New York City. Smiley has a Associates degree in Mass Communication and Journalism, a Bachelors degree in Psychology and a Masters in Marriage and Family Therapy.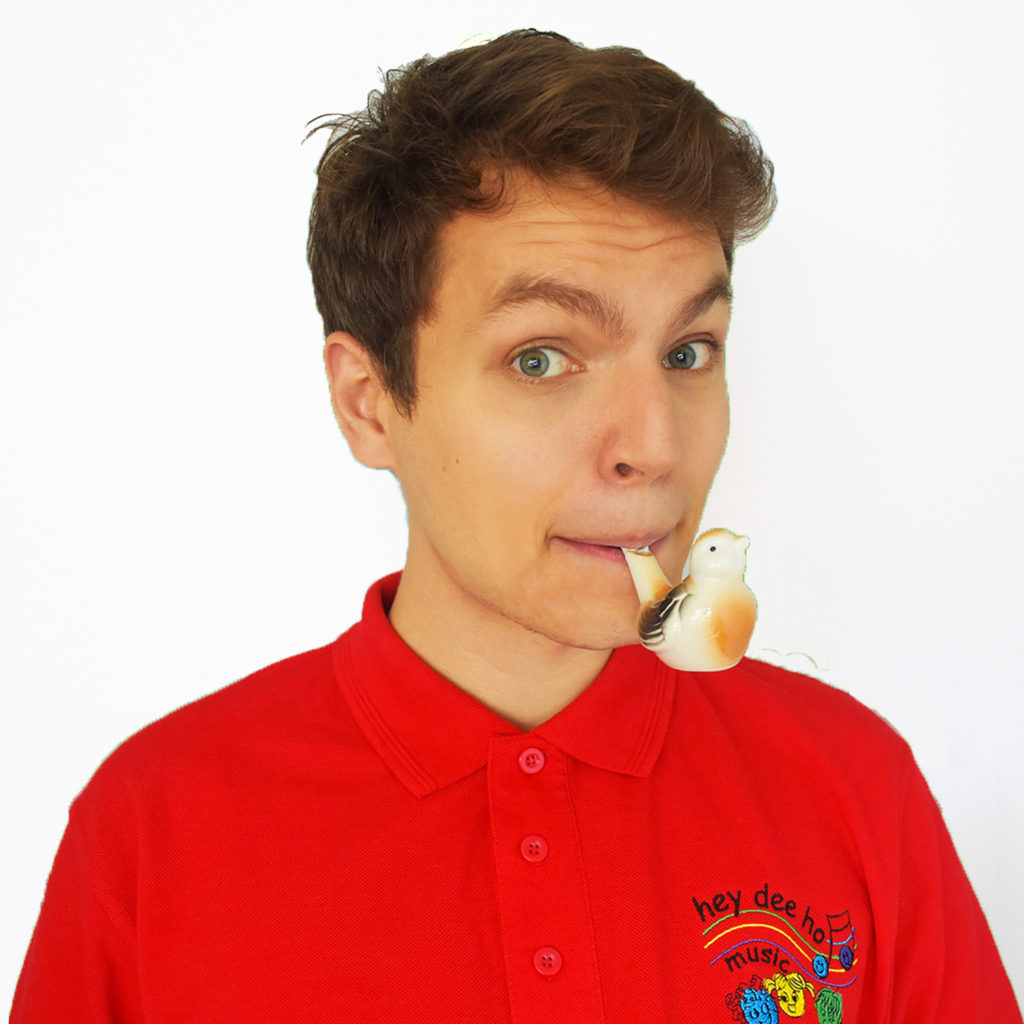 Mitch Lagos a.k.a Billy
As a host, director and writer for Hi5, Billy's entertainment/education career with children is prolific. He has worked here and around Asia as an actor, stage manager and party host. Billy holds a Bachelor degree (first class Hons) in Musical Theatre and has worked around the world in professional theatre for kids in shows like Treasure Island, Cat In The Hat, Garfield, Angelina Ballerina, Transformers, Hi5 and more.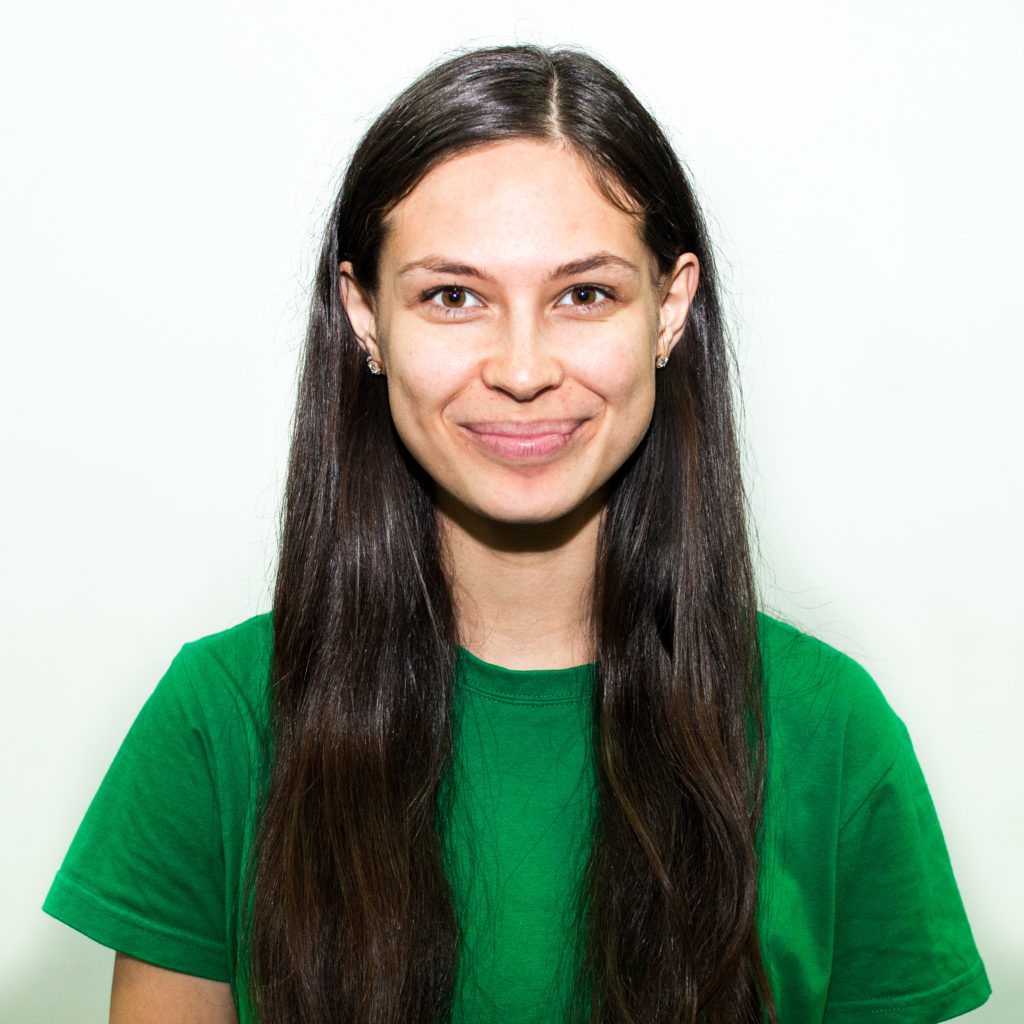 Naomi Hunt
Naomi, a student of Psychological Science, spends much of her time mountain climbing and running, as well as singing and playing piano. Her focus on being active is furthered by her teaching of children's yoga. Naomi loves the creativity that children have, and strives to help little ones grow up to be the best they can be.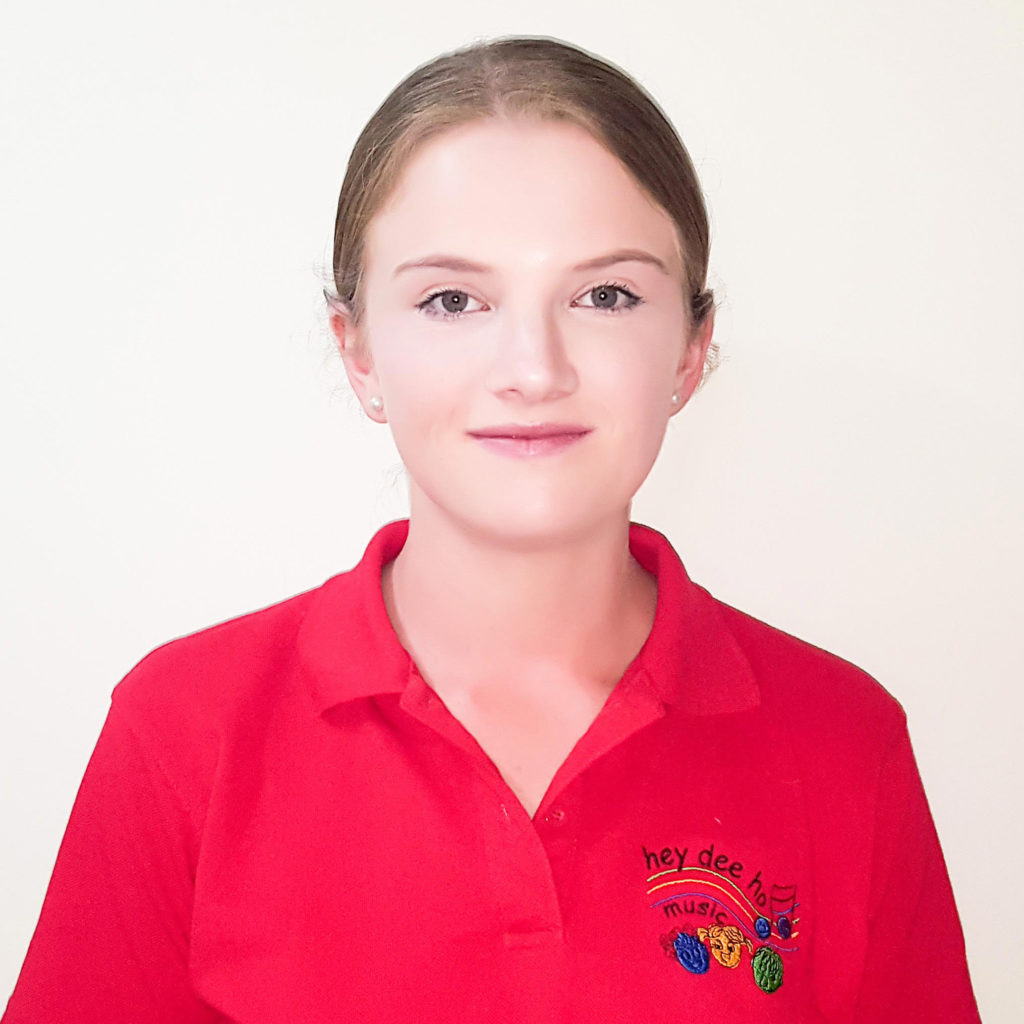 Paige Owen
Paige is a state award winning singer song writer, who plays piano and guitar. She has performed in musical theatre for 10 years, completed 6 years of drama and holds a certificate 4 in music performance. Paige thoroughly enjoys entertaining, working with both children and adults.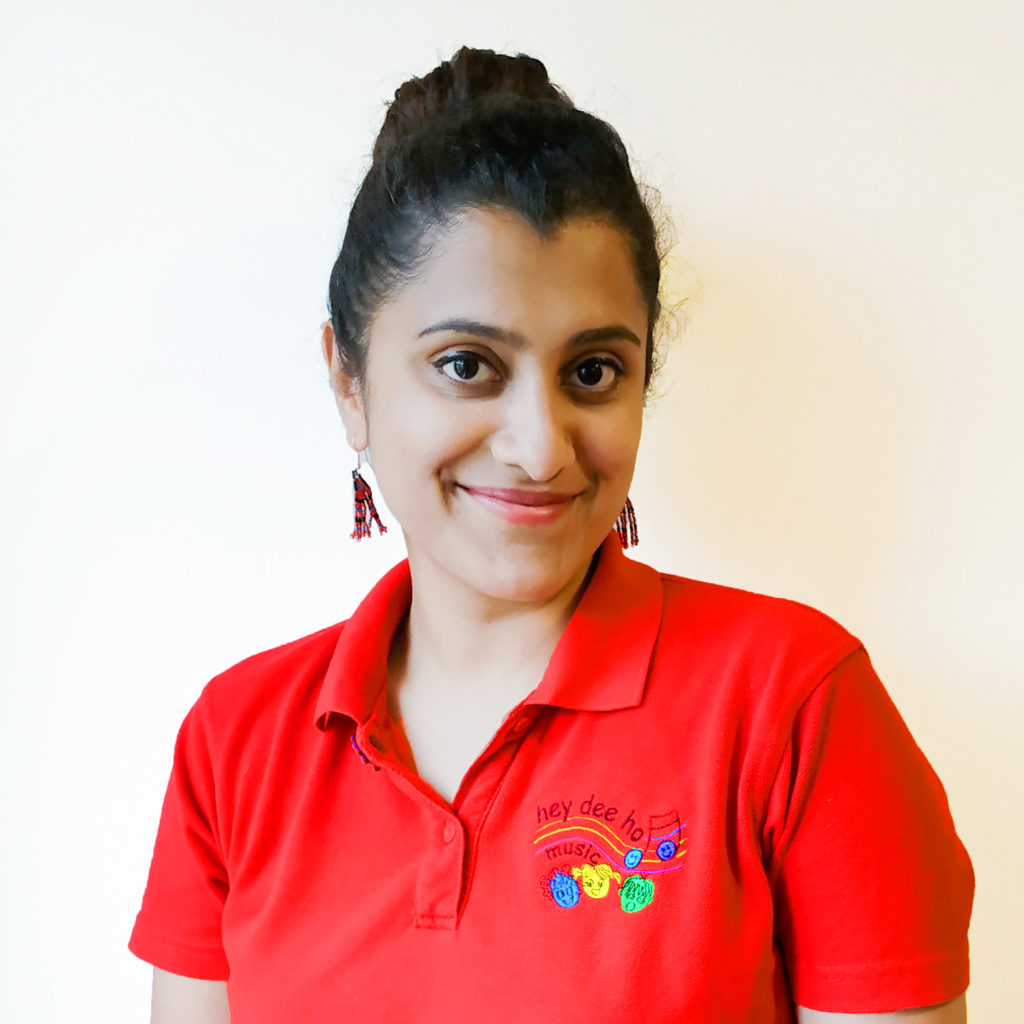 Pheba Abrahams
Music has been a part of Pheba's life for as long as she can remember. After becoming a mum, Pheba moved from a career in social work to children's music education. The kids love to call her 'Princess Broccoli'.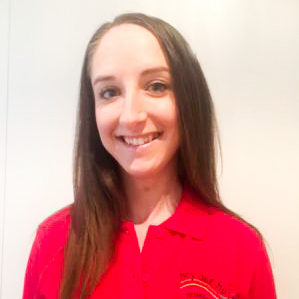 Rachel Chetcuti
Rachel is passionate about singing, dancing, performing and working with children, spending 10 years teaching dance and running dance workshops at schools around Melbourne. A singer teacher and amateur theatre performer, Rachel is studying Education through Swinburne.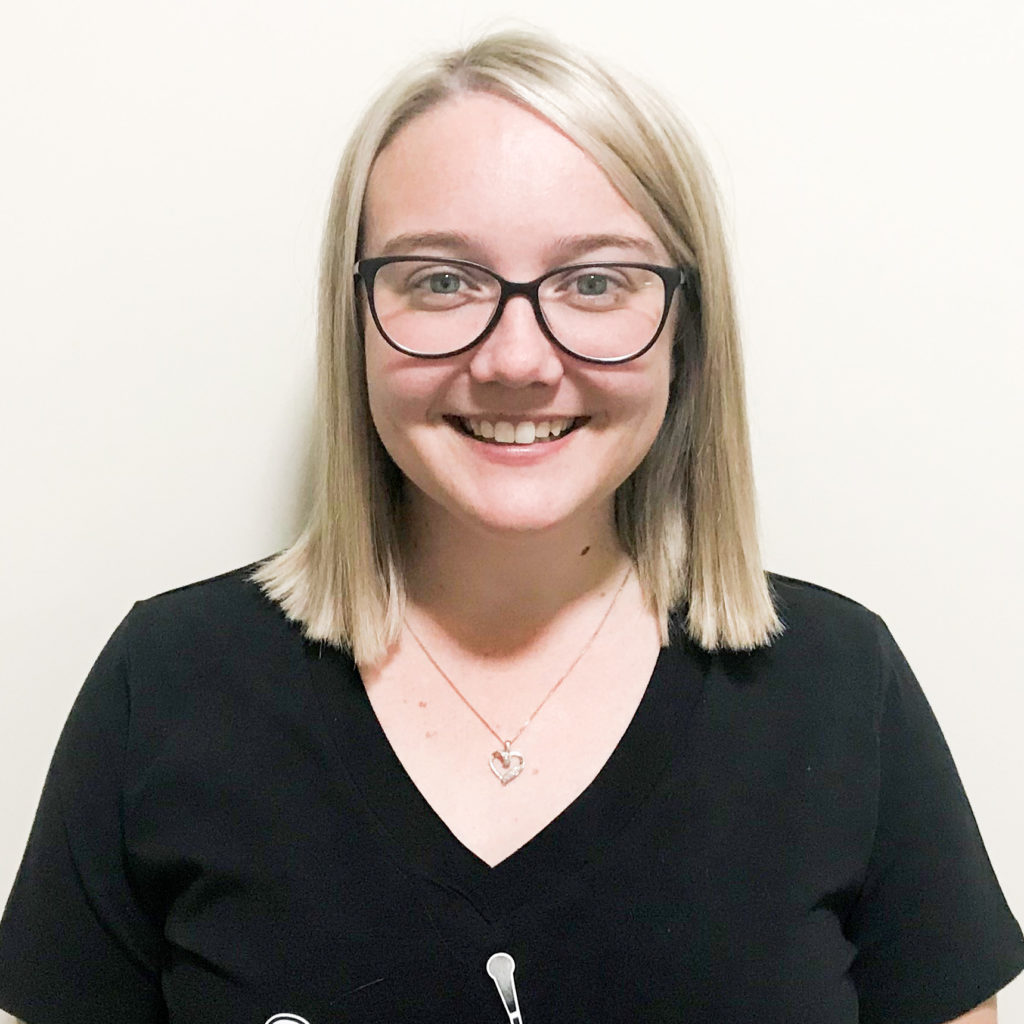 Rebecca Martin
Rebecca completed a Diploma in Early Childhood Education and Care, worked as a Nanny and as an educator for a OSHC. From a young age she was singing, dancing and performing in a variety of concerts, musicals and stage plays, and is thrilled that she is able to combine both her passion and skills together to be able to see children grow musically.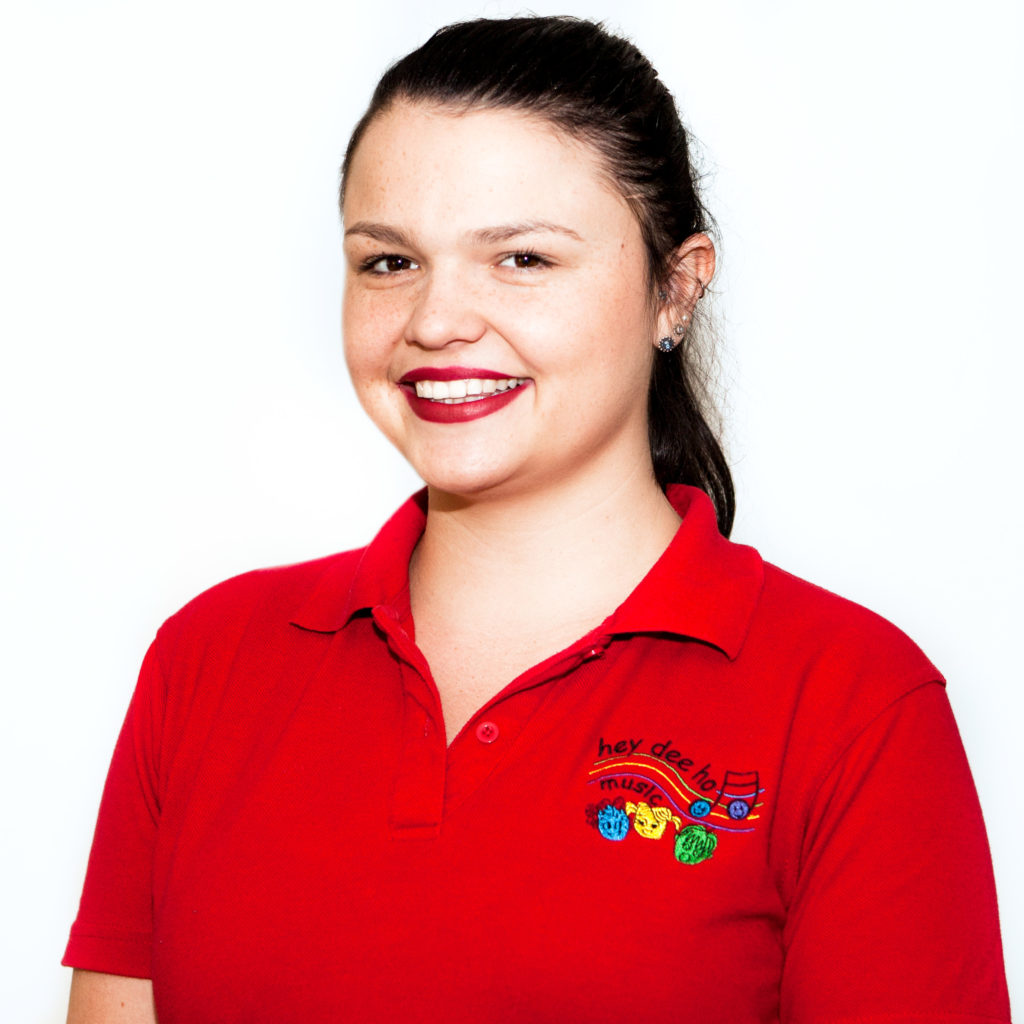 Ronja Markham
Ronja is an instrumental teacher and conductor who has a passion for teaching young children. She completed a Bachelor of Music, majoring in performance, and plays violin, viola, oboe and sings. Coming from a long line of teachers, it's no surprise she has a passion to invest in the lives of young children.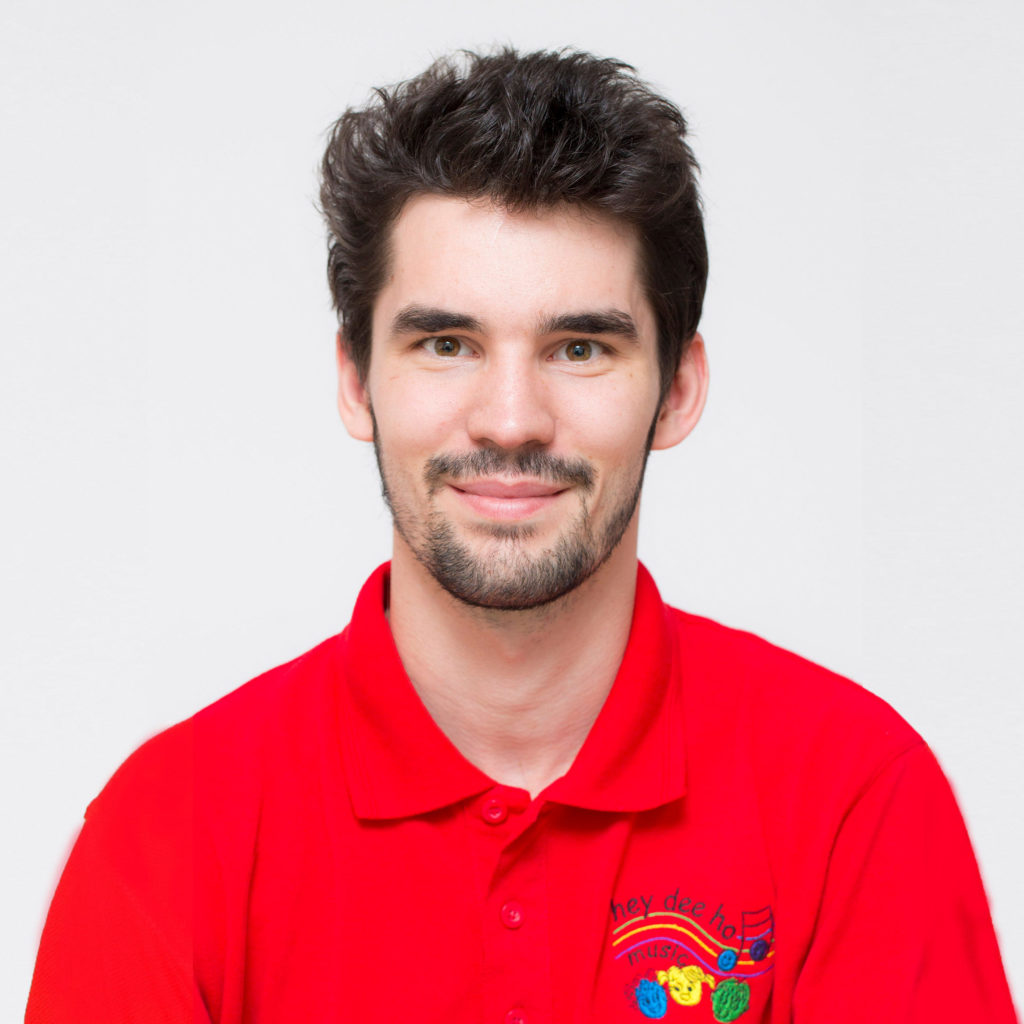 Ryan Ireland
Ryan was born and raised in the North-West of England. A jack of all trades performer brimming with energy and character, professionally trained as a singer, dancer and actor, while dabbling in many other fields.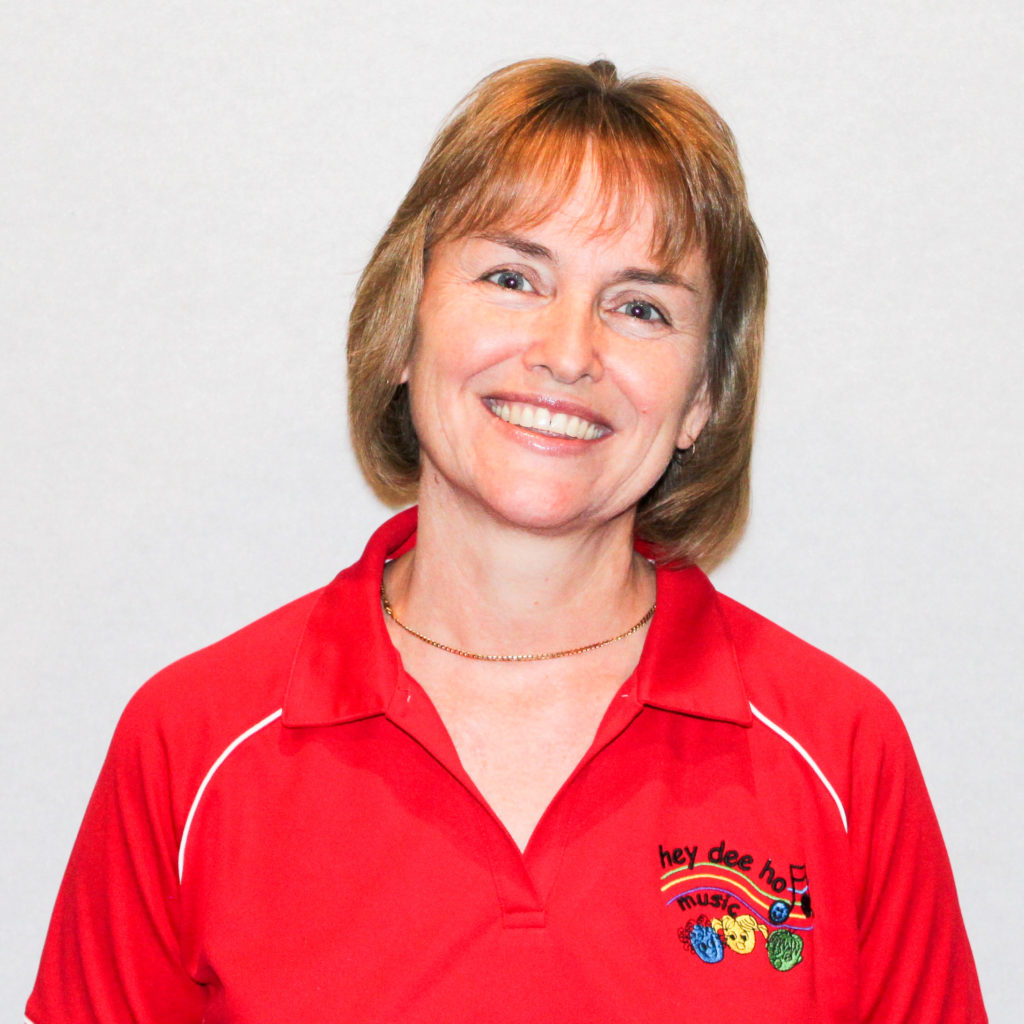 Sally-Anne Chalmers
Sally has performed in many capacities locally and internationally. She holds a Diploma of Teaching and spent a number of years working in primary schools for the Western Australian Department of Education. Sally greatly enjoys combining her passion for music with her love of working with children during her hey dee ho sessions.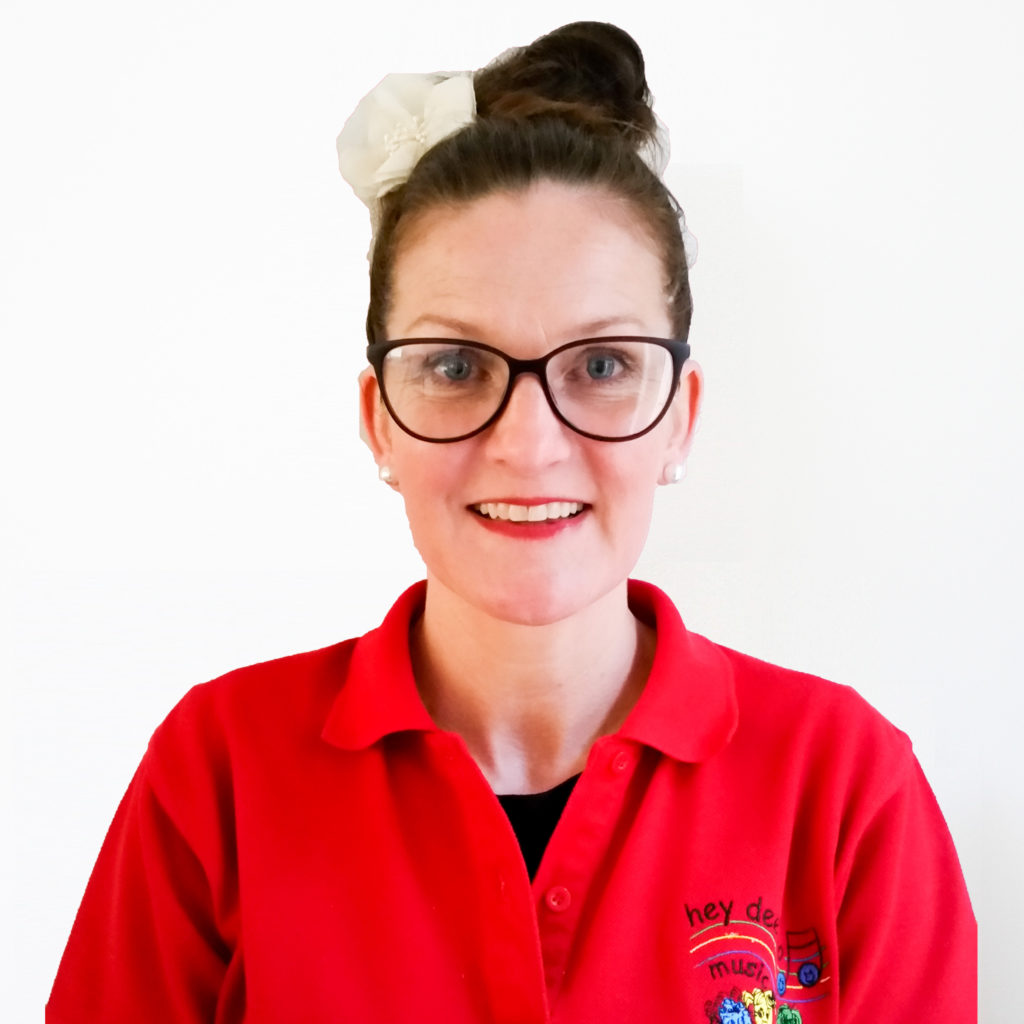 Sharelle Vollmer
Sharelle is a proud mother of two who is very passionate about music and children. She has been singing and performing for more than 30 years, the past 10 being dedicated to her barbershop chorus. She truly loves bringing the joy of music and song to others and believes it can transform lives.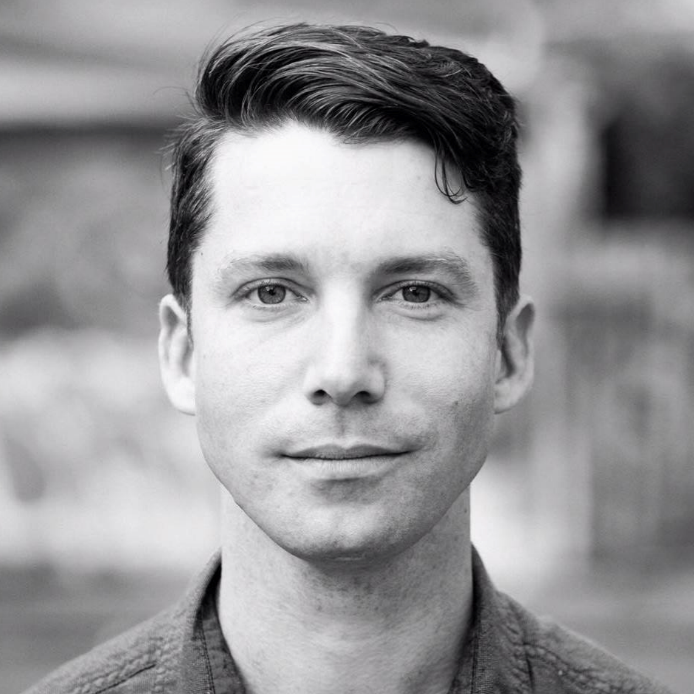 Shaun Lambert
Shaun is a talented children's entertainer/birthday party host and an accomplished magician, balloon twister and professional super hero. Shaun is a highly valued member of the Real Dinosaurs team, playing the Dino Doctor.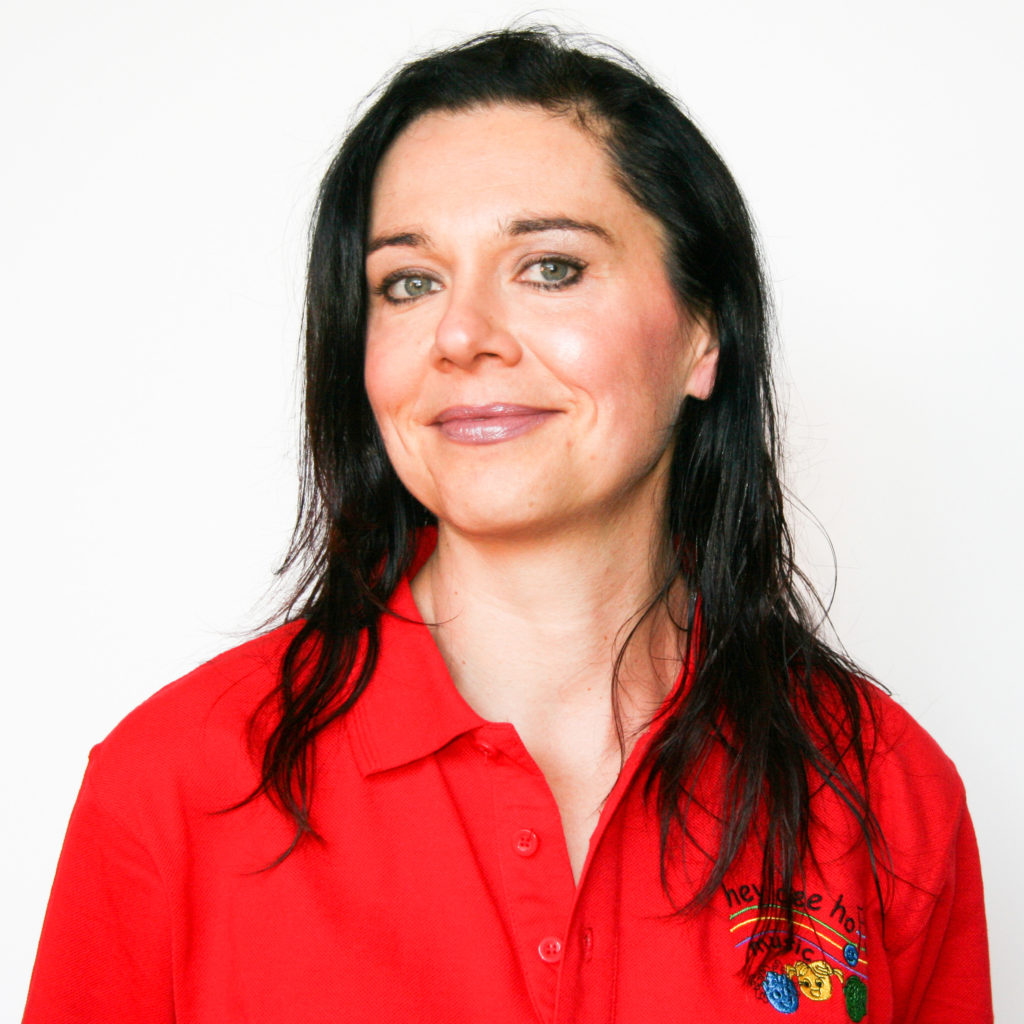 Sonia Bridgewater
Sonia spent her youth singing and dancing with the Johnny Young School and the Australian Girls Choir. With degrees in Anthropology and Health Promotion, she has a strong focus in people and health which she utilises during music and intergenerational sessions.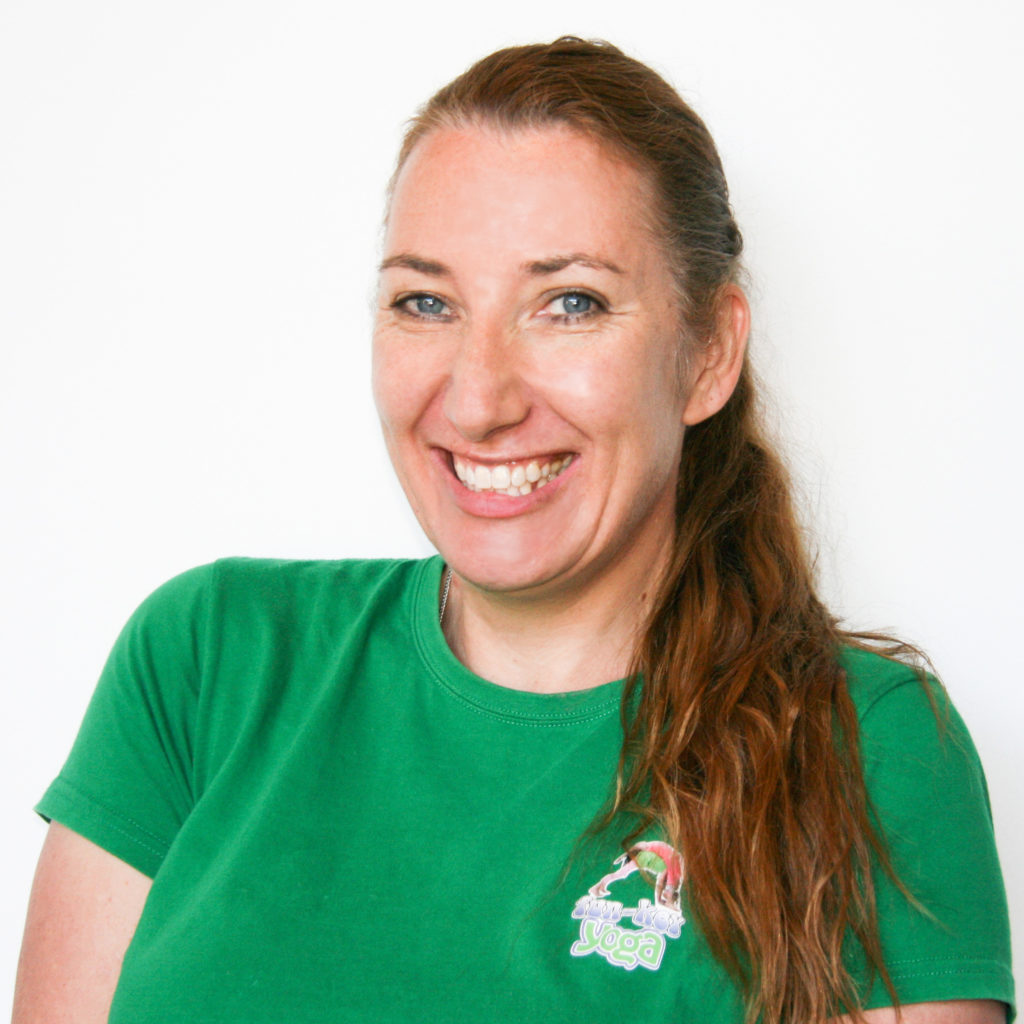 Sonja Olsen
Sonja originally comes from a classical musical background, playing clarinet in an orchestra. She completed two acting courses at NIDA before becoming a mother of three and has also performed as a singer in bands and an stage actor. Sonja spearheads our intergenerational musical playgroups.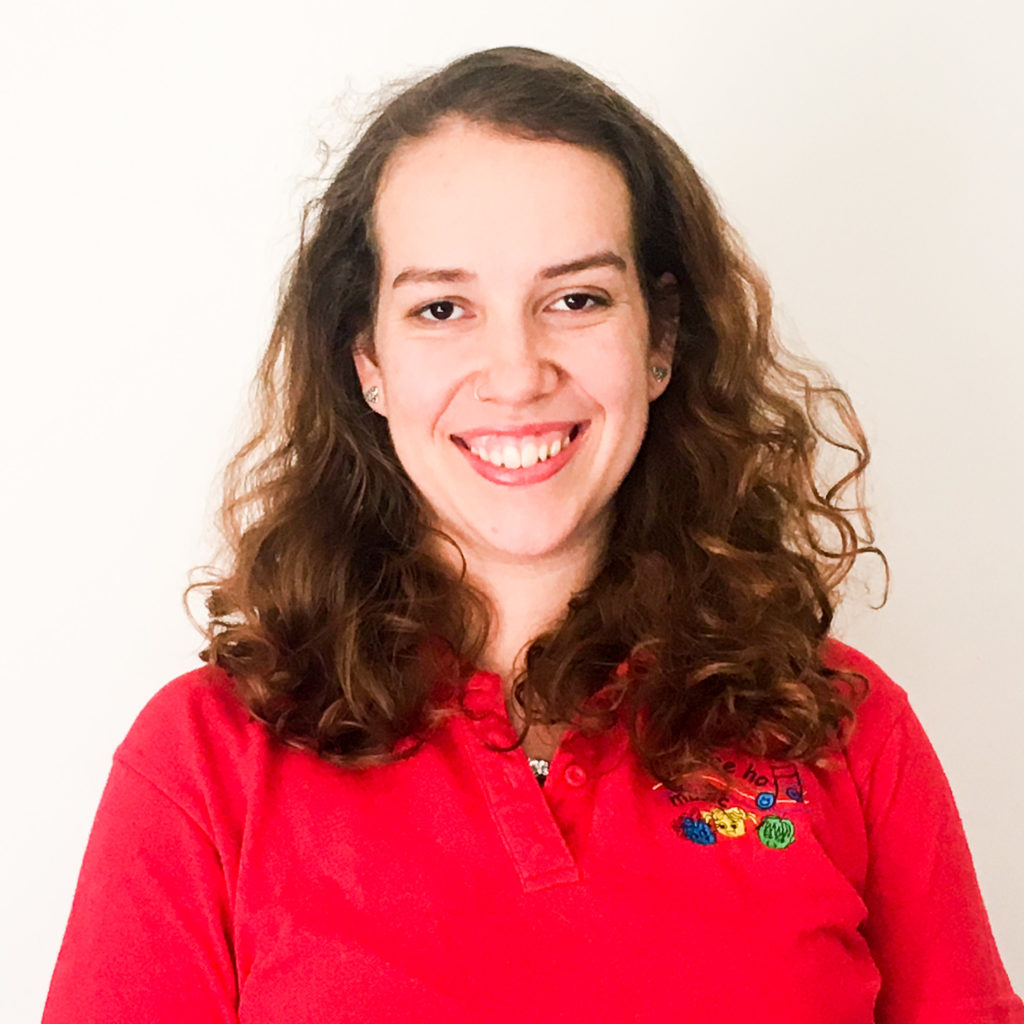 Sophie Sylvester
Sophie is a piano and music theory teacher who is studying a Bachelor of Music majoring in piano performance and pedagogy. She also directs and sings in a church band and works as a piano accompanist.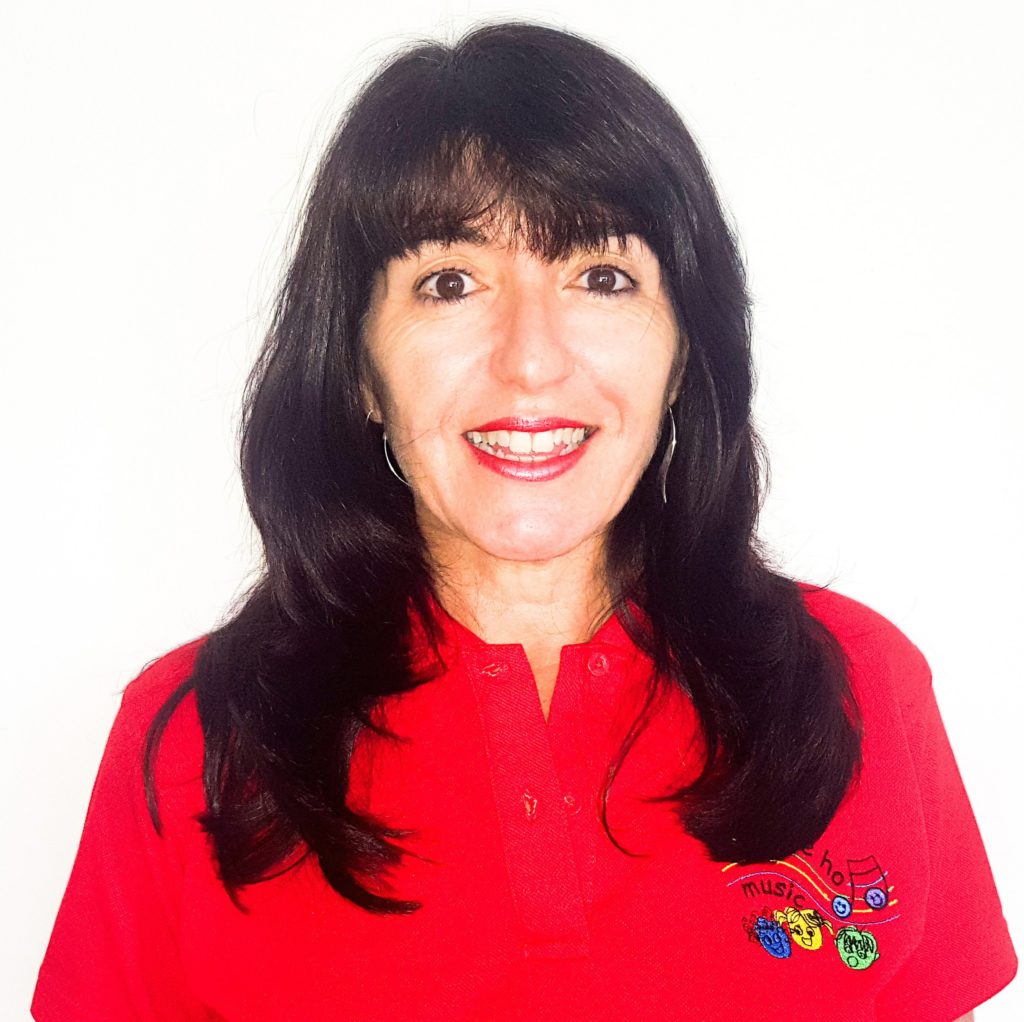 Susie Paino
Susie is a piano player who has performed in various musical groups and choirs throughout her life. With three girls of her own, entertaining young children with her skills has led her from running playgroups to coaching sporting teams and directing school bands.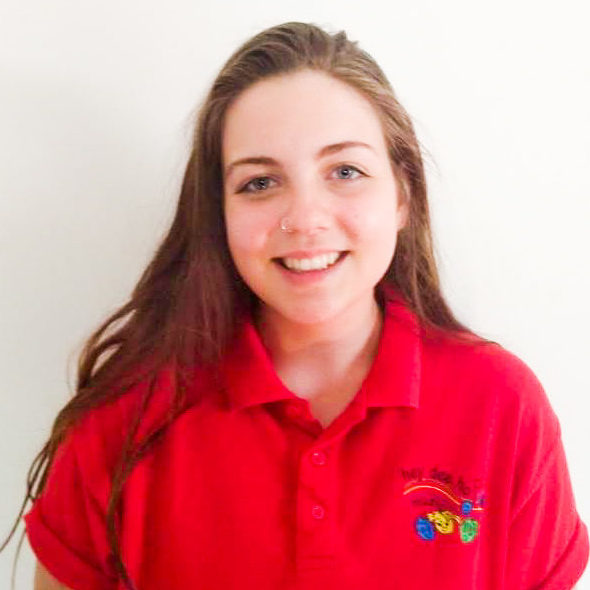 Tahlia Haworth-Hooker
Tahlia has extensive experience as children's entertainer, running birthday parties, concerts and events. The professional fairy and magician has a bachelor of Acting from the Federation University Australia.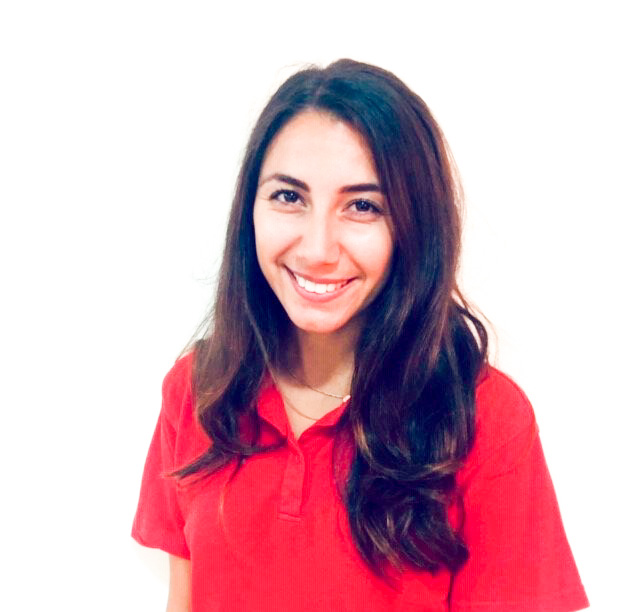 Tania Destratis
Tania is a dancer and a singer and has performed professionally for various companies in Melbourne. She teaches many styles of dance to young adults and children. Tania has her Certificate 3 in Children's Services and absolutely loves working with children! She is very happy that she gets to combine two of her passions.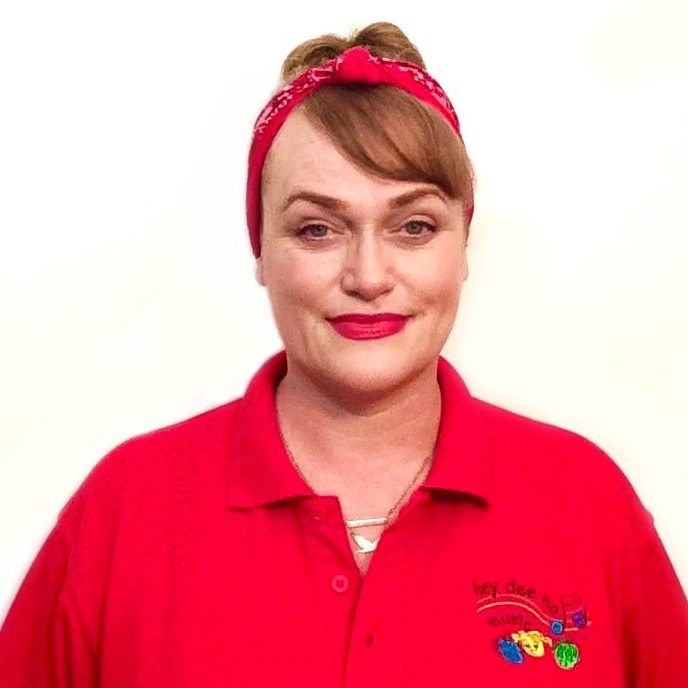 Tansy McLean
Growing up in a musical family, Tansy has been singing, writing and performing songs since she was young. She has performed nationally and internationally singing blues, RnB, jazz, neo soul, gospel and pop. Tansy has also featured on Radio National, 4 Corners, The Project and A Current Affair as both a singer and an advocate for carers and the disabled through Carers NSW.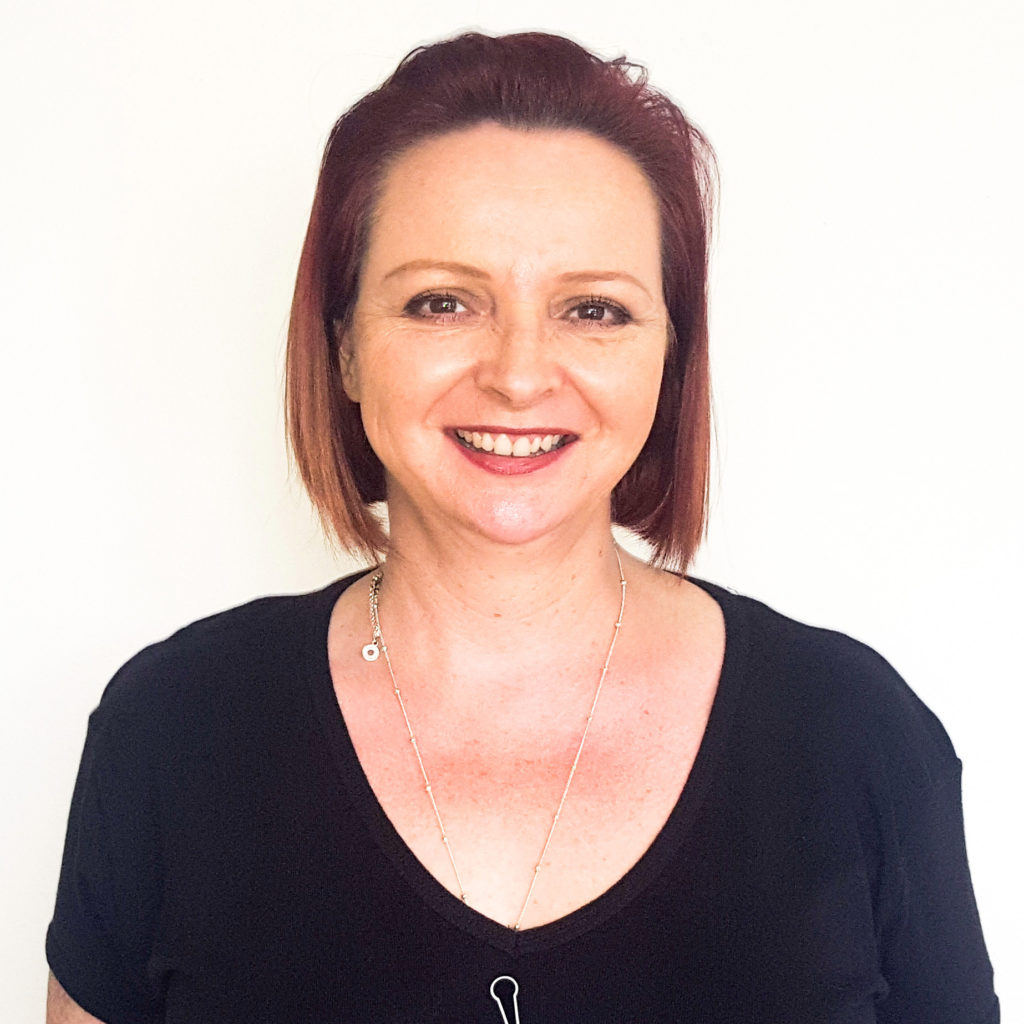 Vicki Dwyer
Vicki is a specialist teacher of voice and performance coach, Master Director and conductor of two nationally awarded acapella ensembles. Vicki is also a music arranger, performer and international competitor in acapella singing competitions as well as an internationally recognised coach of vocal pedagogy and performance skills.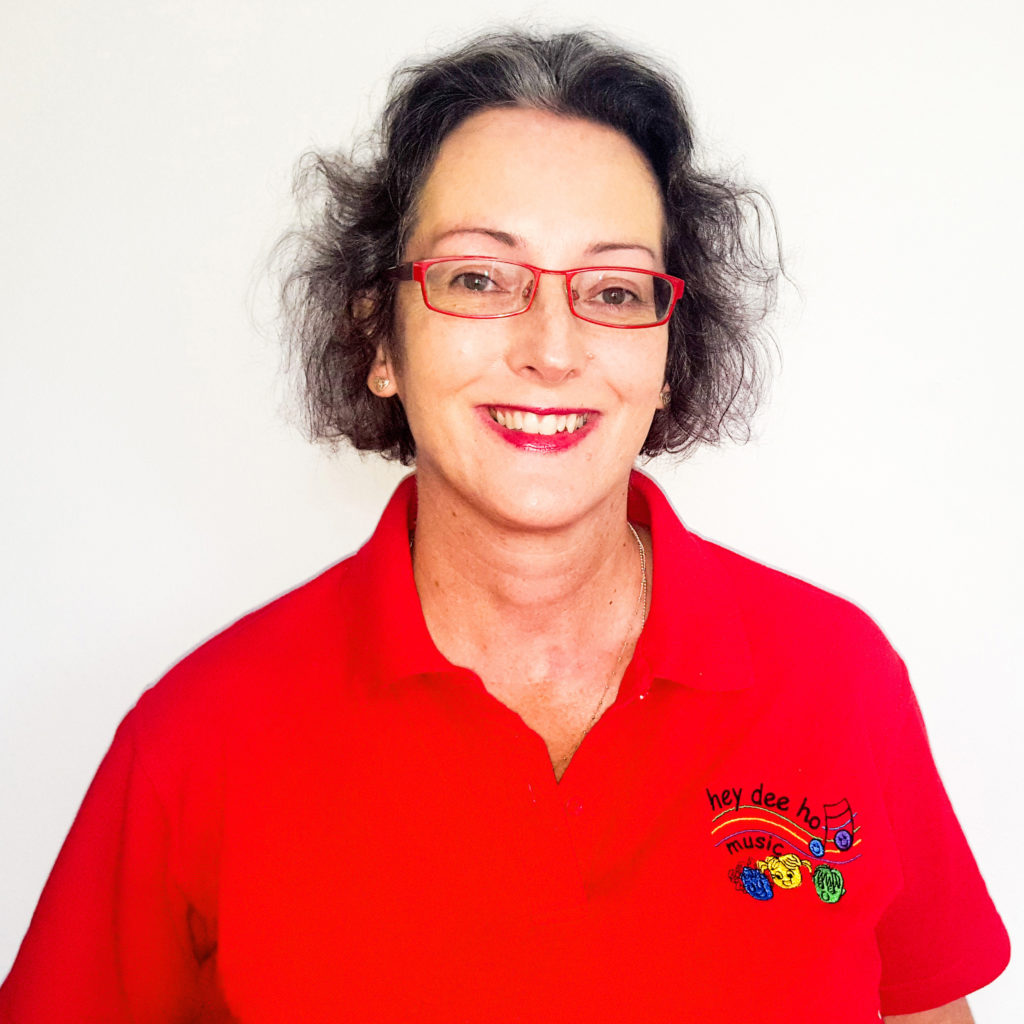 Virginia Stack
Virginia teaches at Primary and Secondary schools as well as University level students and working professionals. She has developed and taught a wide range of music programs which she combines with a professional singing career, having had an international career in the world of opera, music theatre and dance.