Hidden Veg Mac n Cheese
We know how much of a struggle it can be to convince your children to eat veggies, especially if they're green! But with this hidden veg mac n cheese recipe, you will have no issue getting them to eat their vegetables. This recipe is super tasty and packed full of vegetables to keep their stomachs happy!
To make your own hidden vegetable mac n cheese, you will need: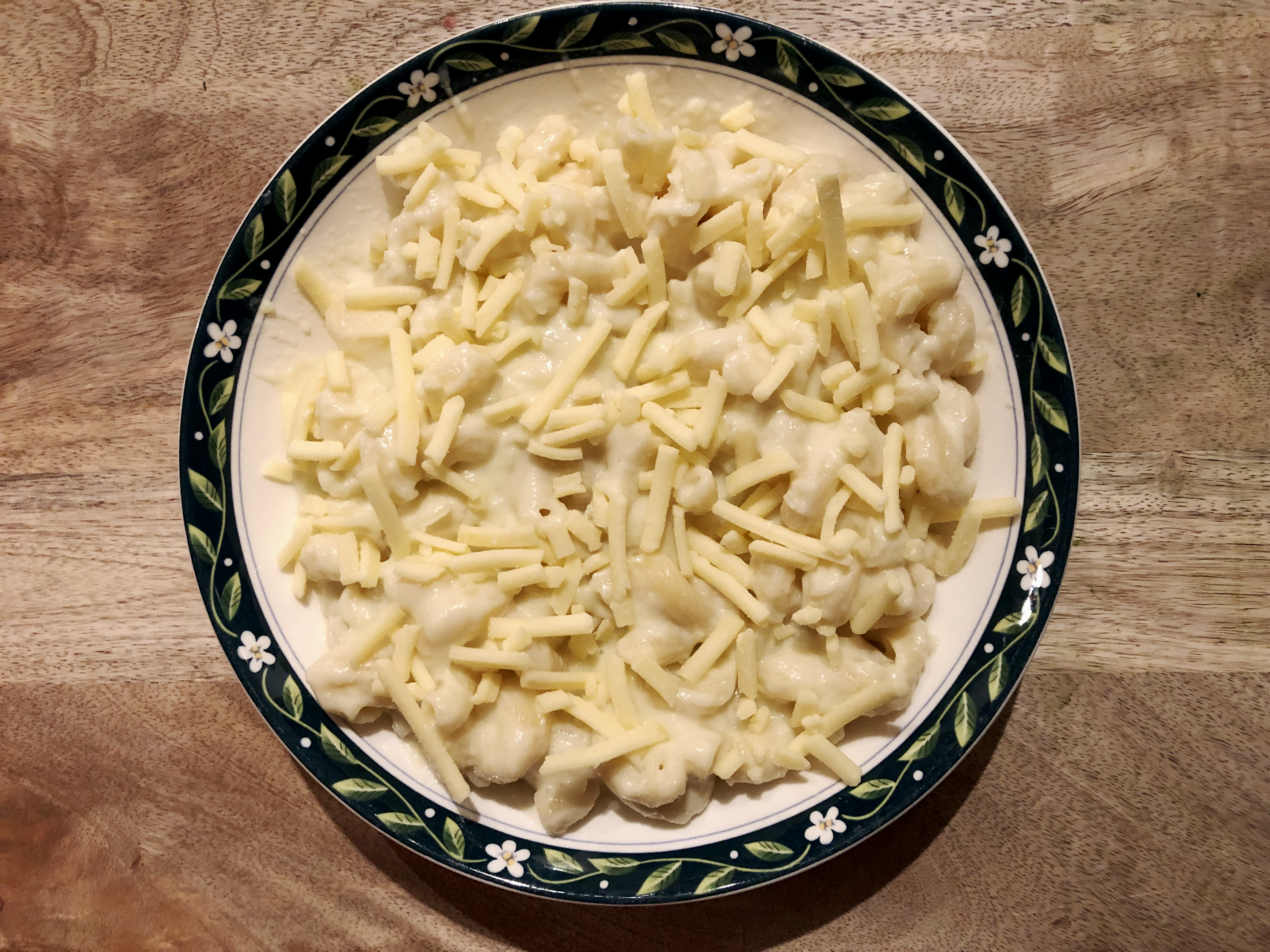 2 cups uncooked pasta (macaroni works best, but any pasta you have on hand will work fine)
200g cauliflower
1 medium zucchini
30g (tbsp) butter or favourite alternative
2 tbsp plain flour
1 medium onion, finely diced
1 cup milk
1 cup grated cheese
2 rashes bacon, cubed (optional)
Use these easy steps to make the meal:
Preheat oven to 180.
Cook pasta per packet directions, drain and set aside.
Peel and roughly chop the zucchini, and roughly chop the cauliflower. Steam both the cauliflower and zucchini together until tender.
While vegetables are cooking, heat butter in a saucepan. Add the onion and bacon, and sauté until onion is softened.
Add flour and cook for two minutes.
Gradually add milk, mixing to ensure sauce is smooth. Once all milk is added, bring the sauce to the boil then remove from heat. The sauce should be thick and smooth.
Stir in ¾ cup of cheese.
By now vegetables should be tender. Use a blender, or stick blender, to puree vegetables. Once a smooth puree, add to sauce and mix well.
Combine pasta and sauce. This is the perfect step to get your child involved if you are cooking together!
Pour into a greased oven proof dish. Cover with the remaining cheese and bake for around 20 minutes, until browned. This step is optional, we chose to not bake and instead served immediately after mixing!