hey dee ho is thrilled to offer an interactive online class for your family.  Where we are not able to offer music classes in person our LIVE interactive sessions are the very next best thing.
A hey dee ho LIVE online class is conducted live and streamed to your device once a week wherever you are.  Your family will see and interact with the teacher in real time.
All you need to do is enrol online and we will send you a link to the class each week. Classes are presented via Zoom and you will be able to see your teacher and the other participants in the class.  hey dee ho will send you information prior to the class each week so you know what to expect – there are some special activities planned that you and your family can prepare and have the opportunity to contribute to the class. These sessions are not passive videos – they are a real live experience where songs and activities evolve in response to the children enrolled.
Classes have been set up at different times throughout the week – you can choose classes with favourite hey dee ho presenter at the time most convenient to you and develop real relationships with them AND the other participants in the class – just like you would with a regular parent child class.  The only difference is that you are participating in your own home, wherever you are.
Classes are running in person now in Western Australia and New South Wales or try a hey dee ho LIVE monthly subscription.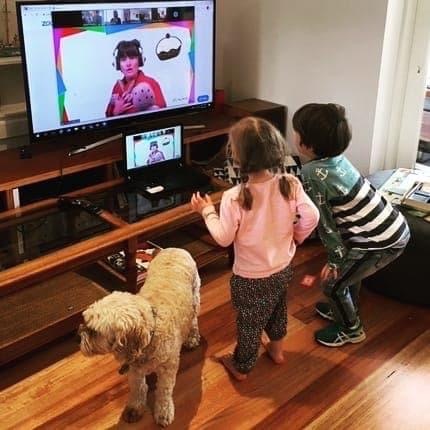 The benefits of our online interactive classes are
Convenient classes with the teacher of your choice
They reduce the social isolation of families whilst respecting the physical distancing requirements of Covid-19
FUN, interactive and educational
Activities can be enjoyed by the whole family
Energetic and creative
Beneficial for language and brain development
How to enrol:
Click on the 'enrol here' button on the right.
'Register' for an account or log in with your existing hey dee ho account.
Add your childs details by clicking +Add Child or update your account in the 'My children' section.  Once your child has an account set up click 'View profile'.  If you have more than one child in your family, you only need to enrol one child for your whole family to be able to view the class.
Choose the class you wish to attend by clicking the pin drop to the right of 'Attending'.  This should bring up a list and map of available classes.
Once you've selected your class you can enrol your family in the class.
Add your payment information in the 'My finances' tab.  We accept Visa, Mastercard and paypal.  Classes are $9.50 per household per week, enrolment lasts for the school term.
If you have any questions or problems please contact us using the form to the right or at info@heydeeho.com.au
Or contact us and we'll get back to you with more information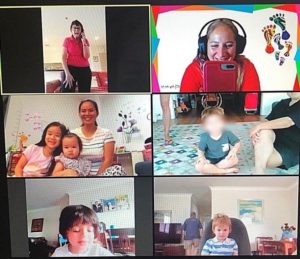 This is a difficult time for us all. Music can educate, soothe, energise and is a great source of happiness so let's make the most of it
Come and join in the hey dee ho LIVE fun!
Click Here for Class Times