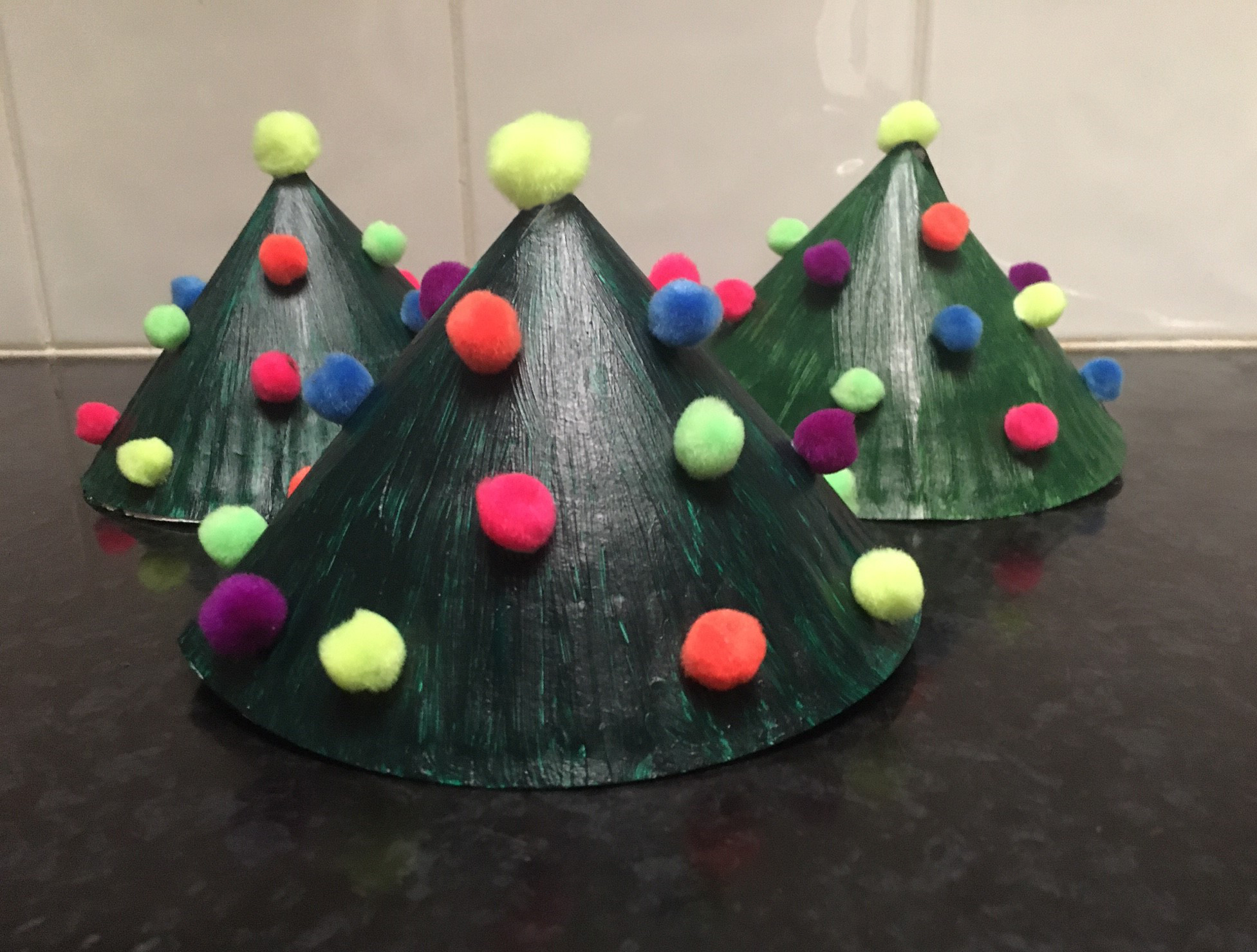 These Christmas tree crafts are our new favourite afternoon activity. They're really fun to make with your kids, and perfect to get you into the holiday spirit!
Using craft items common in every good craft kit, they are a low-cost activity. The beauty of these trees is that they're customisable and you can make with whatever colour decorations you so decide!
WHAT YOU'LL NEED:
Paper plates
Green Paint
Pom Poms
Glue
HOW TO MAKE CHRISTMAS TREES:
Start by cutting a triangle out of the paper plate, with the top point of the tree being in the middle of the plate. The thinner you make the triangle, the taller the tree will be. This step might take some fiddling to make the tree perfect! Once the triangle is cut, twist the plate in a circle to make a cone or tree shape. Glue the edges together and hold while it dries to ensure it does not fall open later.
Paint your tree green! It may take more than one layer of paint. Allow to completely dry before continuing.
Start decorating! We glued pom poms all around ours like baubles and glued a big yellow one on top as a star! You could use glitter to make them extra special, or pipe cleaners as tinsel around the tree. The possibilities are endless!