Abi Tucker is a familiar face on Australian TV screens, as a presenter on ABC's Playschool and as an actor in well-loved dramas, McLeod's Daughters, Heartbreak High and the Secret Life of Us,   amongst    others.    She    has    also performed as a puppeteer for ABC's Giggle and Hoot and presented on the Singalong program for ABC Kids Listen.
Hey dee ho Educational Services in collaboration with Planet Ark are proud to offer Early Learning services the opportunity to have Abi present to their children and families.     The Mermaid's Recycled Tail takes children on a musical journey under the sea while exploring Nature, the Environment and Recycling.
Educational resources and extended learning activities based around Recycling and Environmental Awareness are provided. Children are encouraged to prepare their own props and puppets, made from easily accessible recyclables to interact, and become part of the show. These materials create opportunities to extend on learning before and after Abi delights with her distinctive singing voice, puppetry and storytelling.
The Mermaid's Recycled Tail is a fantastic program for services undertaking Planet Ark's Schools Recycle Right Challenge, celebrating National Recycling Week and regular sustainability programming. We are currently taking bookings for early 2022, please contact hey dee ho Educational Services to secure your spot.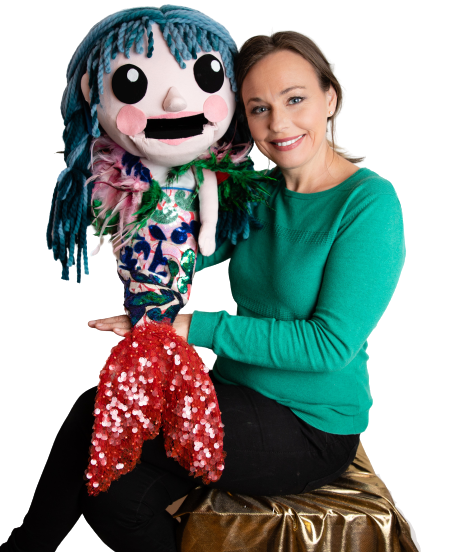 For more information or bookings contact adam@heydeeho.com.au
0409 857 098